Ex NASCAR Driver Danica Patrick Flaunts Toned Figure While Out with Friends Following Split with Aaron Rodgers
Former NASCAR racer Danica Patrick looks happy and cheerful following her split from Aaron Rodgers. She shared new pictures and videos of herself showing off her fit physique in a swimsuit. 
Former pro racer Danica Patrick may have ended her relationship with NFL star Aaron Rodgers, but she is not letting it get to her and she looked to be in good spirits in a recent post on Instagram. 
The 38-year-old shared several pictures of herself and her friend having fun at the beach. The first of the pictures showed them wearing black sleeveless tops and jean shorts.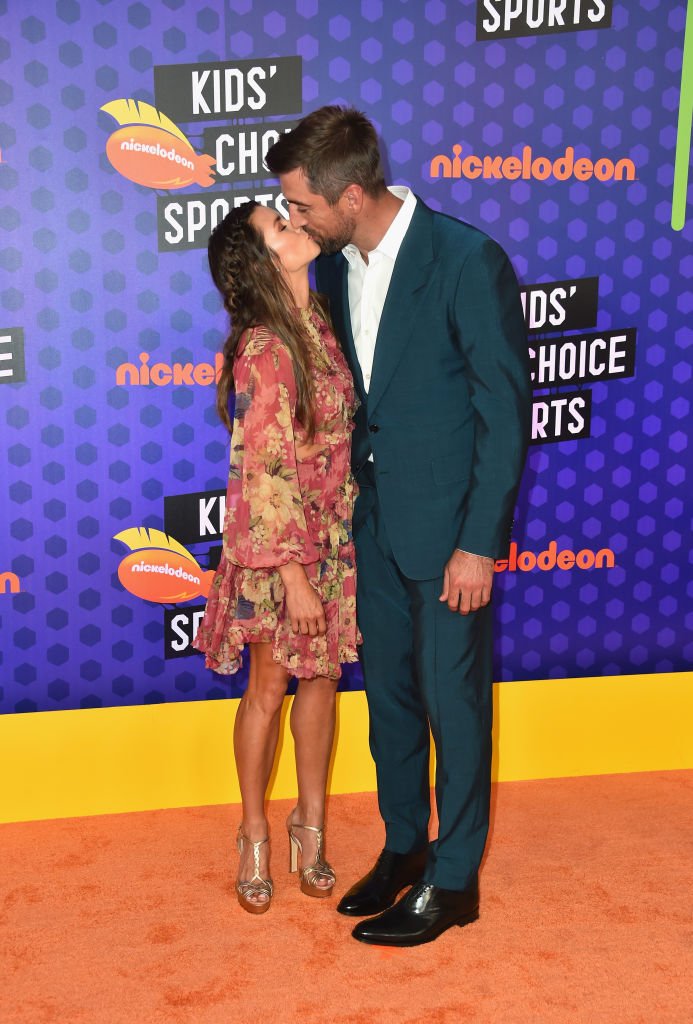 The tops had the words, "NAMASTE BEACHES" written on them. The second picture showed Danica in a leopard-print two-piece swimsuit, relaxing in a boat.
Two short videos accompanied the post, with the first showing Danica in her swimsuit, waving a red flag, while the second clip showed her and her friend about to jump off the boat. She captioned the post: 
"The front of the boat was where you could find me today. Learned that from my mermaid bestie @stephalvorson!" 
In the concluding part of her caption, Danica referenced a line from the scene of the famous movie, "Titanic," saying that, "I'm flying." 
Danica looked as fit as ever in her new posts, and she showed off her toned abs, earning praise from many of her fans that commented on the post, with one fan saying she looked amazing. 
Before dating Aaron Rodgers, Danica was linked with different men including rappers Eminem and Drake.
Danica Patrick and Aaron Rodgers, who were one of sports' famous couples, ended their relationship last month after dating for more than two years. Danica's representative confirmed the split to Today.
It will be recalled that Danica confirmed her relationship with Aaron, who plays in the NFL as a quarterback for "The Green Bay Packers," in January 2018, after rumors began circulating that they were a couple. 
Then, she said that they had been friends the whole time and had vaguely kept in touch with one another. They soon realized that they had many things in common, after which they started dating. 
Before dating Aaron Rodgers, Danica was linked with different men, including rappers Eminem and Drake, though there was no evidence that she was indeed in a relationship with them. 
Danica was once married to Paul Hospenthal, a physical therapist. The former couple was engaged in 2004 and married in 2005. However, things did not work out well for them, and they split in 2012. 
The pro racer has also been in serious relationships with fellow NASCAR pro driver Ricky Stenhouse Jr., and Olivia Munn, whom she dated from 2014 to 2017.