Serena Williams Opens up about the Effects of Migraine on Her Life through the Years
Serena Williams constantly wows as a tennis player, but not many know she sometimes suffers from migraine while playing.
The 38-year-old tennis superstar, who has 23 Grand Slam wins under her belt, recently shared about her struggles with migraine.  She told PEOPLE:
"I got used to playing through the pain."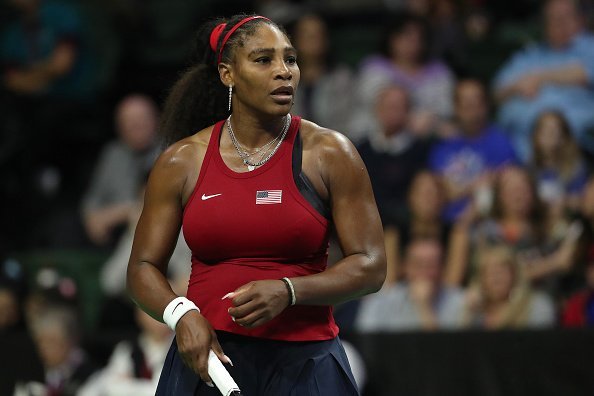 She also opened up about it in a post she shared on her Instagram Stories, writing that she has suffered from migraine for years and she wanted to share her story for others who have the same experience.
The athlete has struggled with migraine attacks since her twenties, when she would notice that the sunlight during her daily practices would cause "debilitating, throbbing pain."
The athlete is known for winning matches despite physical issues like shoulder and knee injury.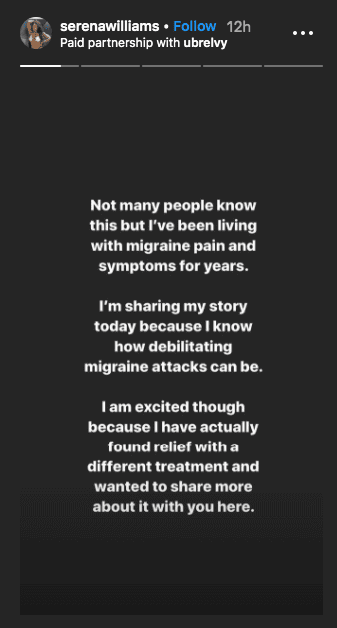 But her father Richard, who was her coach until 2012, would tell her to "tough it out" because he didn't see any swelling or bruising.
She would just power through the pain during many matches she had in the past. A migraine attack was also instrumental in her loss to Martina Hingis during their 2001 match in Sydney.
Williams, who shares 2-year-old daughter Olympia with husband Alexis Ohanian, said she chose not to reveal to the public that she struggled with migraine pain during that match.
Migraines can have different triggers for each person. Factors hormonal changes, changes in sleep, caffeine, and alcohol.
The athlete, however, is known for winning matches despite physical issues like shoulder and knee injury. In fact, when she won the 2017 Australian Open singles title, she was 9 weeks pregnant with her daughter, Olympia.
Another health issue that the four-time Olympian dealt with recently was intense bleeding after she had an emergency C-section to deliver her daughter.
Williams and Ohanian, co-founder of social news website Reddit, welcomed Olympia in 2017, a year after the couple tied the knot.
The power couple has been going out of their way to help important causes and use their voice and position against societal problems like racism.
In the wake of George Floyd's death at the hands of Minneapolis police last May, Ohanian donated $1 million to "Know Your Rights Camp," a campaign led by Colin Kaepernick to raise awareness on self-empowerment.
Meanwhile, Williams recently helped to donate 4.25 million face masks to schools in the US in preparation for the resumption of classes in schools.
The athlete, along with actress Natalie Portman, are also investing in a female soccer team for Los Angeles. Their goal is to secure the right to bring a female professional soccer team to Los Angeles by 2022.