Check Out Porsha Williams' Daughter Pilar Jhena's Natural Afro in Adorable New Videos
Porsha Williams's daughter Pilar Jhena is an adorable little girl and in a recent video shared by the reality star, the toddler appears to be growing up fast.
Porsha Williams knows what it is to enjoy adorable moments as she recently shared heartwarming videos of her daughter Pilar Jhena who looked lovely in her natural afro.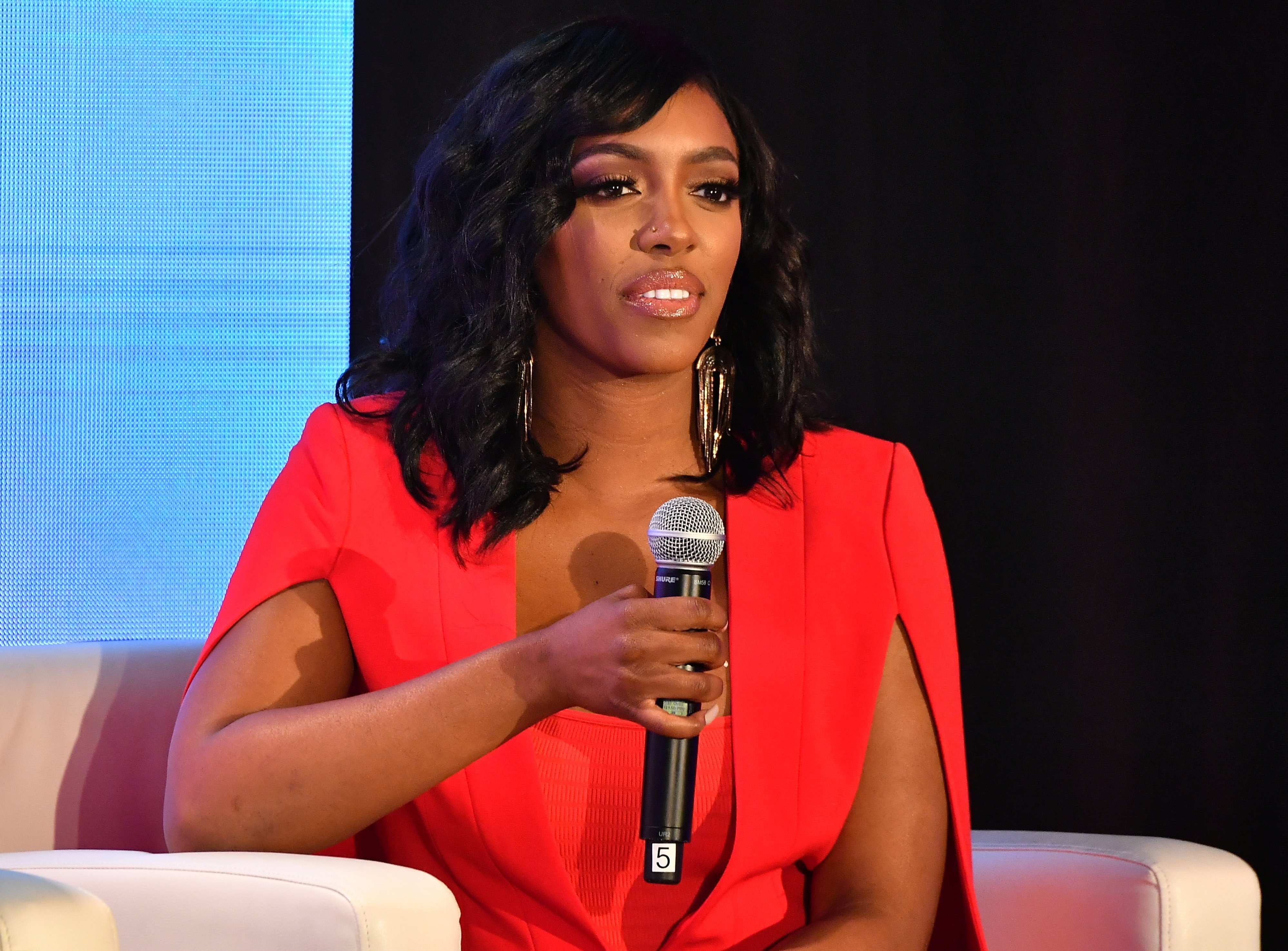 The clip Porsha shared showed Pilar holding a toy in her hand while running towards her mother. The reality star who was taking the video had to move back as Pilar tried to run past her.
Wearing a green onesie with her natural afro on display, Pilar looked cute as she smiled and showed off her two baby incisor teeth. Captioning the image, Porsha wrote:
"Tried to get a pic of PJ and her Afro, today ? Baby, on the run ! #LovingHerCrown ✊?? @pilarjhena #16Months."
Fans were quick to jump on the comments section to give their thoughts on the cute video. Most of them expressed that Pilar looked absolutely adorable in the outfit and fro.
While some expressed that she was beginning to look more like a combination of her mother and father, others could not help but express their wonder at how fast she was growing.
There have been rumors about Porsha and Dennis breaking up.
In another post made on Pilar's Instagram account, the toddler could be seen eating and trying to feed herself. She paid maximum attention to her food and only got distracted when the music came on. The hilarious caption read:
"Eatinn good in da hood ?."
In this particular post, the natural afro could be seen better and the bow by the side of Pilar's hair made it all the more beautiful.
It is evident that Pilar Jhena has grown quite fast. Five months ago, Porsha shared news of her walking for the first time and now she is walking and running effortlessly.
Porsha and her fiance Dennis McKinley welcomed Pilar Jhena sometime in March 2019, and she had to have a C-section to deliver her. From birth, Pilar has had a head full of hair.
Although there have been rumors about Porsha and Dennis breaking up, the two seem to be growing strong in love and enjoy showering their daughter with all the love and gifts they have to offer.