Ammika Harris Shares an Adorable Pic of Her Son Aeko – Fans Gush over His Cuteness
Ammika Harris showed off her adorable son dressed in a plaid shirt and her fans have fallen in love with him. Check it out now. 
Ammika Harris has shared a cute photo of her son wearing a cute plaid shirt and jeans and her fans can't get enough of him. 
Harris, who shares the eight-month-old with Chris Brown, was inundated with comments from her followers who all thought Aeko was adorable. 
The model has been living in Germany, meaning that Brown has been separated from his ex. However, it seems they have been communicating regularly, with Harris keeping him updated about his son. 
The proud mother often shares photos of Aeko, keeping fans updated on how he is doing. This time, the toddler melted fans' hearts once again with one follower writing:
"Lord?. How can one human be so perfect."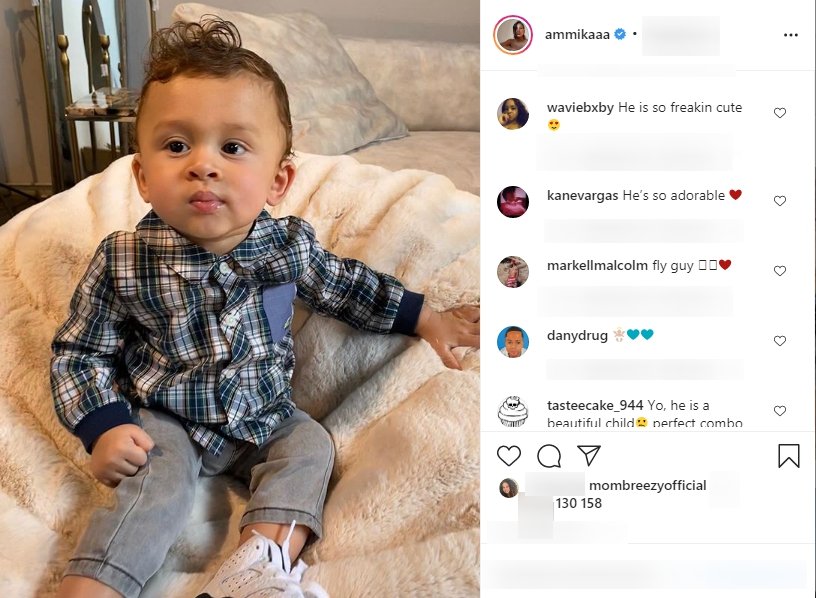 Harris is just as captivated by her son with the star writing that God had sent Aeko. 
While the relationship status between the couple is unknown, recently, fans noticed that Brown had unfollowed everyone on his Instagram, including the 26-year-old. 
A source said that their relationship was complicated.
While that may not be an indication of whether or not the pair are together, previously, the R&B star often left flirty comments under her photos. 
Earlier this month, a source said that their relationship was complicated, adding that they had their disagreements just like everybody else. They continued:
"Plus they're living under a microscope with the added pressure of being on different continents. Not being able to see each other in person and spend real time together while being quarantined would make anybody frustrated."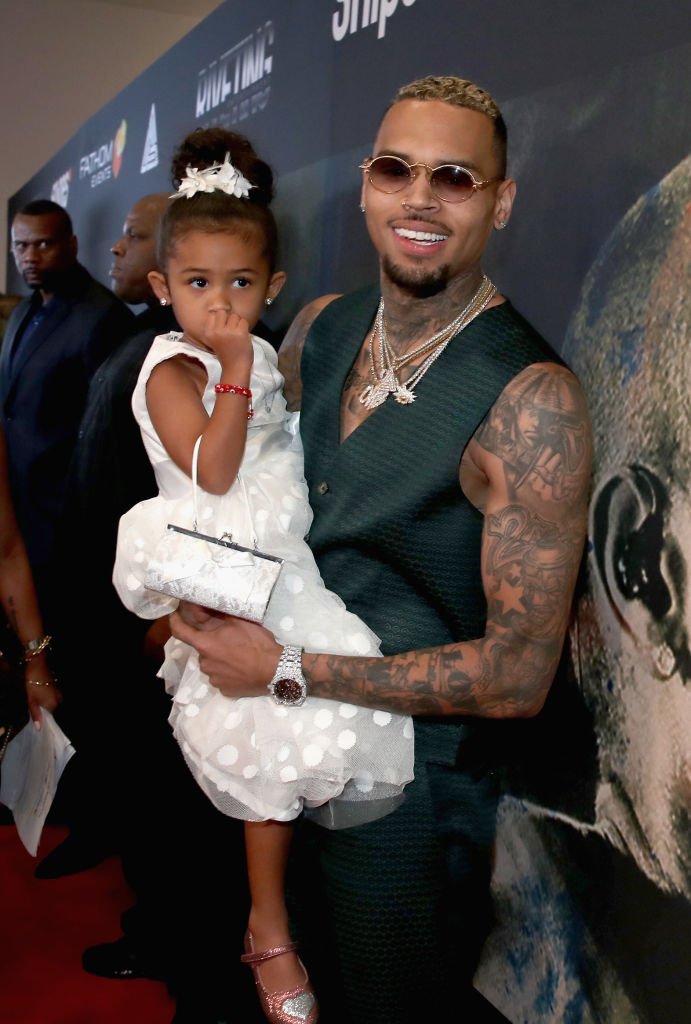 In addition to his child with
Harris
, Brown also has another daughter, Royalty Brown, who he shares with Nia Guzman.
It seems that Harris may soon be able to return to America, as she is the parent of a U.S citizen under 21 and is therefore allowed to enter the country. 
Their return will mean that Royalty will be reunited with her brother. The last time Brown shared a photo showing both of his children was last year in December.
The proud father shared an adorable snap showing Aeko on a changing table while his big sister prepared to change his diaper.