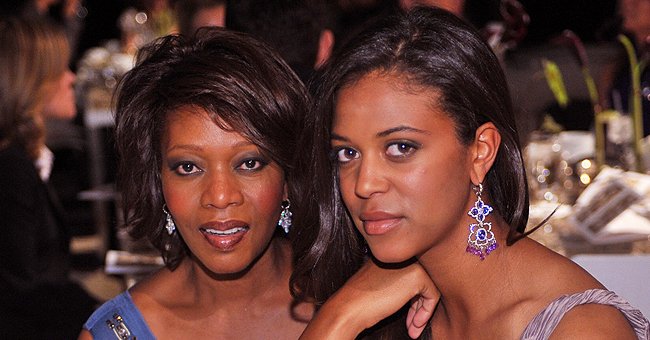 Getty Images
Alfre Woodard's Only Daughter Mavis Shares New Photo from Interview – Does She Look like Her Mom?
Actress Alfre Woodard's only daughter Mavis Spencer is the spitting image of her gorgeous mother. Here are more details about the young Spencer.
Mavis is not as popular as her actress mother, but she sure has an impressive burst of talent. She is a model and she is great at horse riding.
Recently, the model showed off her beautiful smile in an up-close upload. She donned a black cowboy hat and a white shirt that complimented her fitted pants.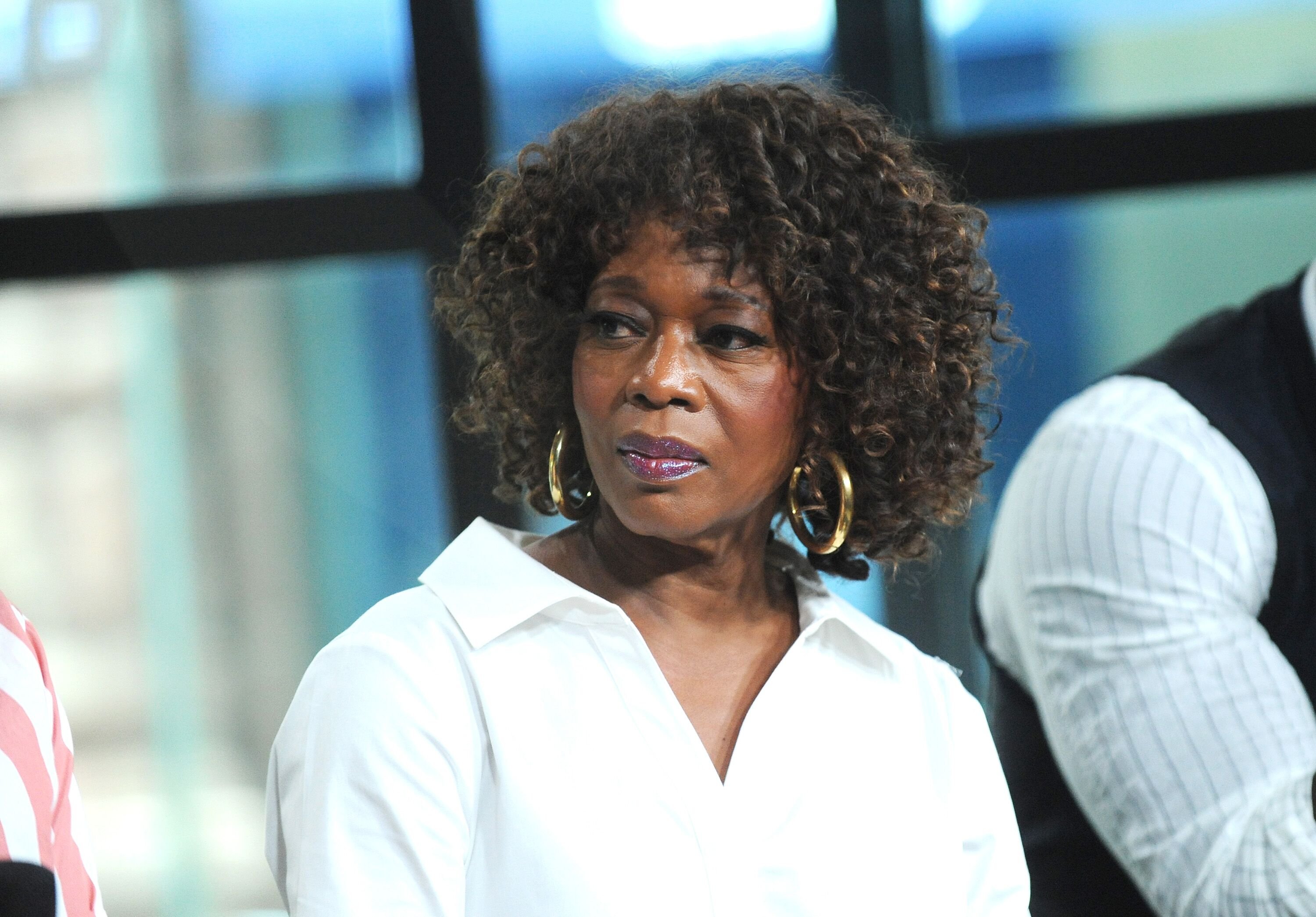 Alfre Woodard visits Build series to discuss Marvel's 'Luke Cage' at Build Studio on June 20, 2018. | Photo: Getty Images
She wore a pair of bracelets that hung firmly on one of her wrists. The environment looked like a stable so it wasn't surprising that her caption centered on horse riding.
Mavis shared her personal experience with her Instagram followers and urged those that are interested in horse riding to pursue a career in the sport irrespective of what critics or bullies say to them.
The horse rider talked about Meadow Grove Farm, a place where she had the opportunity to learn the art. At the farm, she was met with love and care that groomed her self confidence. While advising her followers, she said:
"...I think for those who unfortunately struggle with being bullied, don't ever let anyone take your love for horses away from you..."
She emphasized that people often disregard horse riding as a sport but that practice involves a lot of "sweat and tears," like any other sport. One fan reached out to her via the comment section and said:
"I would've loved to have gotten trained by you if you were in NY."
Woodard is lucky to have a daughter with unwavering self-confidence. Thanks to the type of morals that she instilled in her growing up. This was also as a result of the long-lasting relationship between Mavis's parents.
Mavis's mother has been married for more than three decades. Last year, Woodard marked her 30th anniversary with her writer husband, Roderick Spencer.
She shared how they have maintained a successful marriage and career over the years. According to her:
"Until my kids were born, marriage was my main commitment. I trust my husband more than I have trusted any other human being..."
While placing family values over her career earned her a wonderful relationship with her family, she has also built a cordial relationship with her co-stars.
The actress mentioned that she and Denzel Washington's family are close. In fact, she is a godmother to his twins.
Woodard's talent surpasses acting a role. She is a talented executive producer who once worked with her husband on an incredible project. The pair had their hands on deck during the production of her film titled, "Juanita."
Her commitment to being the best mother, wife, and actress is unbeatable. Though her daughter did not inherit her acting genes, Mavis certainly inherited her mom's confidence.
Whether as a model or as a horse-rider, the actress's daughter who was Miss Globe 2010 by virtue of her mom's title as a Golden Globe winner is not just Woodard's look-alike.
Mavis knows how best to prioritize those things that matter to her, regardless of what anyone around her thinks or says.
Please fill in your e-mail so we can share with you our top stories!