Steve Harvey's Wife Marjorie Proudly Introduces Their Newest Grandchild Joey Iris to Her Instagram Followers
Marjorie Harvey recently showed off her newest granddaughter, Joey wrapped in a cute blanket, and the newborn is all shades of adorable!
Steve Harvey and his wife, Marjorie, have a new granddaughter, and the tiny tot is already enjoying attention from many, including her grandmother.
Taking to Instagram, Marjorie shared a photo of the newborn laying in a cot while she was wrapped with a cute pink blanket.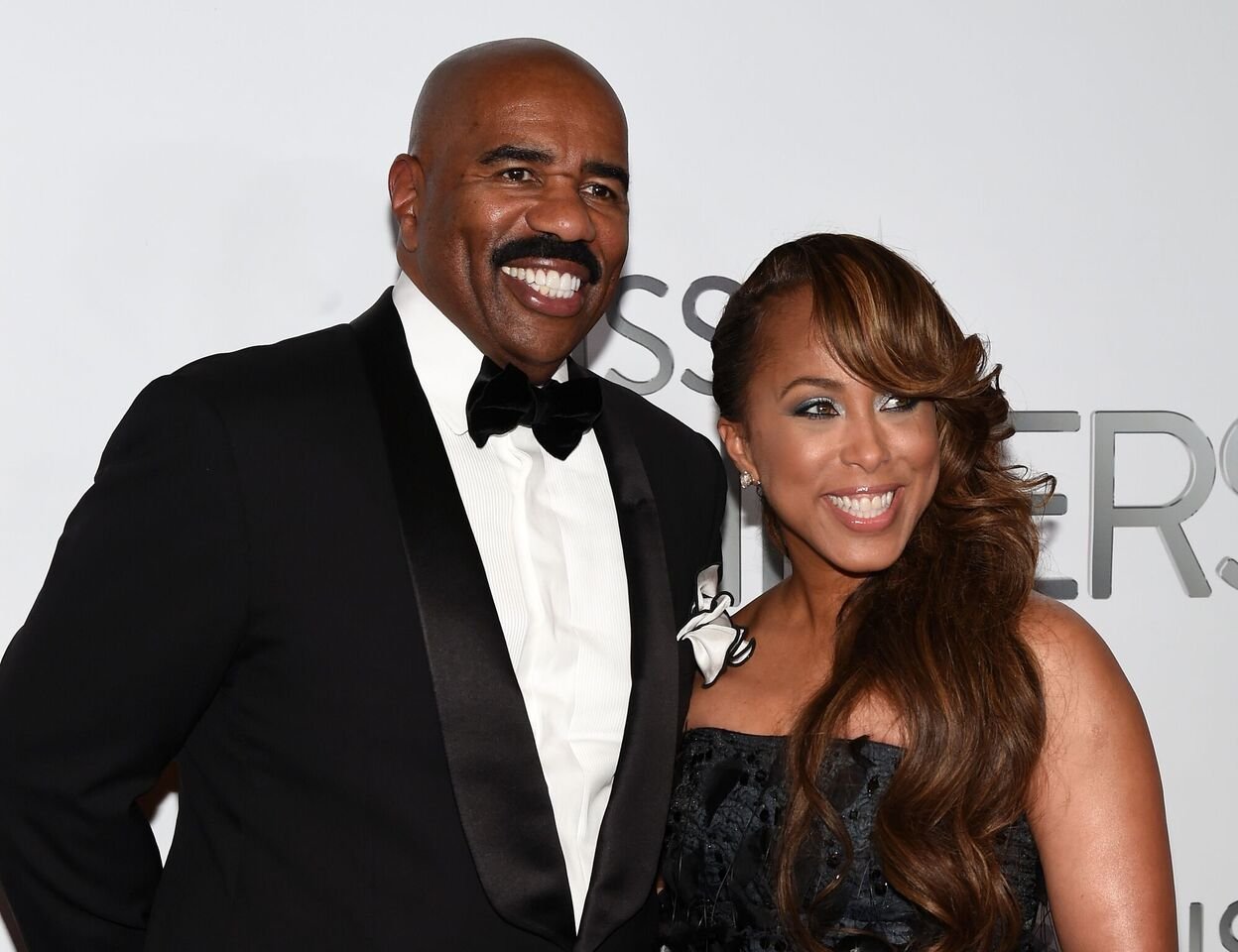 While captioning the snapshot, Marjorie noted that Joey Iris Harvey is her and Steve's granddaughter.  She added that the newborn was welcomed by her son, Jason Harvey, and his wife, Amanda.
Shortly after sharing the post, fans took to the comments section where they gushed over Joey's cuteness. One user wrote:
"You have the cutest grandkids ????"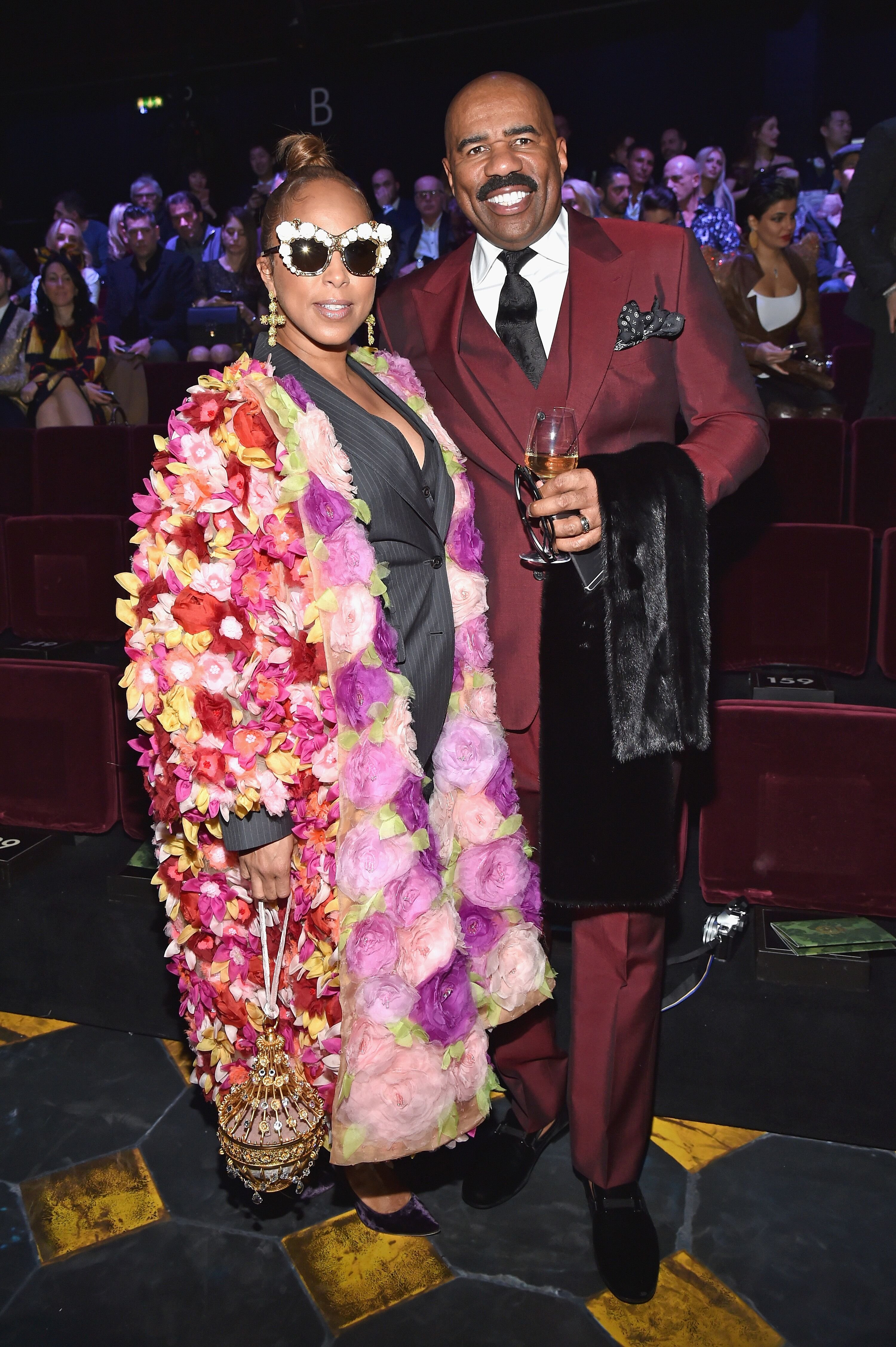 Another user wrote, "Joey is soooo pretty ?" while a third fan sweetly commented, "She's perfectly perfect ??." 
Marjorie showed fans that she and Steve are already bonding with their newest grandchild in another Instagram post.
In 2017, the Harveys had a major epic moment at the Milan Fashion Week.
The post featured a photo of Marjorie sitting in a chair while she stared at Joey, whom she sweetly held in her arms.
Right behind Marjorie was Steve leaning against the chair while he smiled down at his grandbaby. The adorable picture was captured:
"Will quarantine with this little bundle of joy any day ???❤️ #proudgrandparents."
Born on October 10, 1974, Marjorie is best known as a fashion entrepreneur and is the creator of the infamous fashion blog, "Lady Loves Couture."
She first met Steve in 1990, but it wasn't until 2007 that the couple got married and thus started the journey to a beautiful blended family of seven kids.
Before their marriage, Marjorie was already a mother to three children, Morgan, Lori, and Jason, all of whom Steve adopted and raised as his own. 
Steve also has four children from two different marriages, and although it initially proved difficult, Marjorie shares a great relationship with her husband's kids.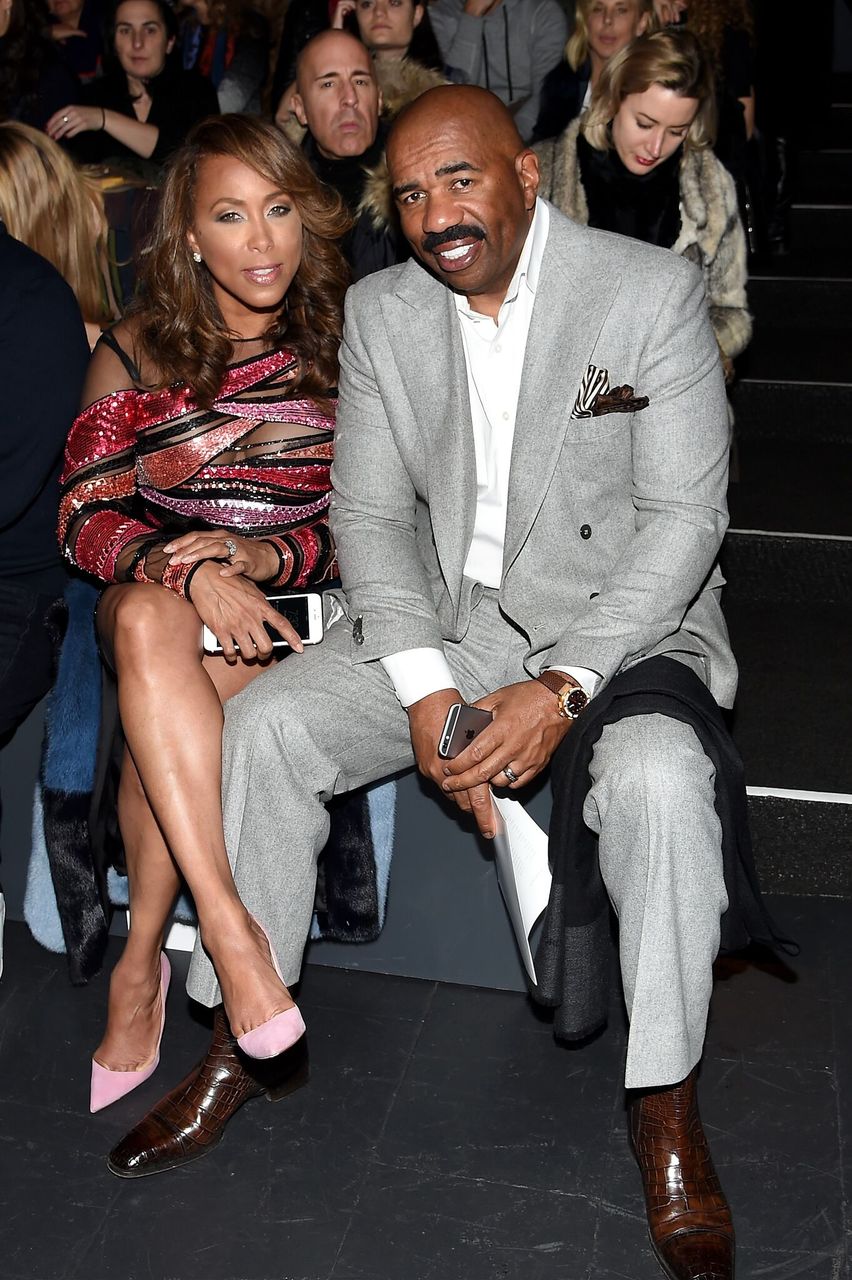 In 2017, the Harveys had a major epic moment at the Milan Fashion Week where Jason and his wife Amanda opened the runway for Dolce & Gabbana's show.
The couple walked alongside their kids, Rose and Noah, who were also dressed in gorgeous outfits just like their parents.
In addition to Jason, Amanda, and their kids, Lori and Marjorie also walked the runway separately in some fabulous outfits.
The newest addition to the Harvey clan, Joey joins her older siblings, Rose, Noah, and Ezra, and with a famous family like hers, this newborn is going to enjoy all the love in the world!