Steve Harvey's Wife Marjorie Enjoys Cuddle Time with New Granddaughter Joey Iris in a Sweet Pic
Majorie Harvey and her new granddaughter, Joey, were seen sweetly cuddling up against each other, and fans could barely get enough of the newborn's cuteness.
Marjorie Harvey has a new granddaughter, and the little tot has already won the hearts of many, including her famous grandmother. In a recent Instagram post, Marjorie and Joey were pictured peacefully sleeping as they shared an adorable bonding moment.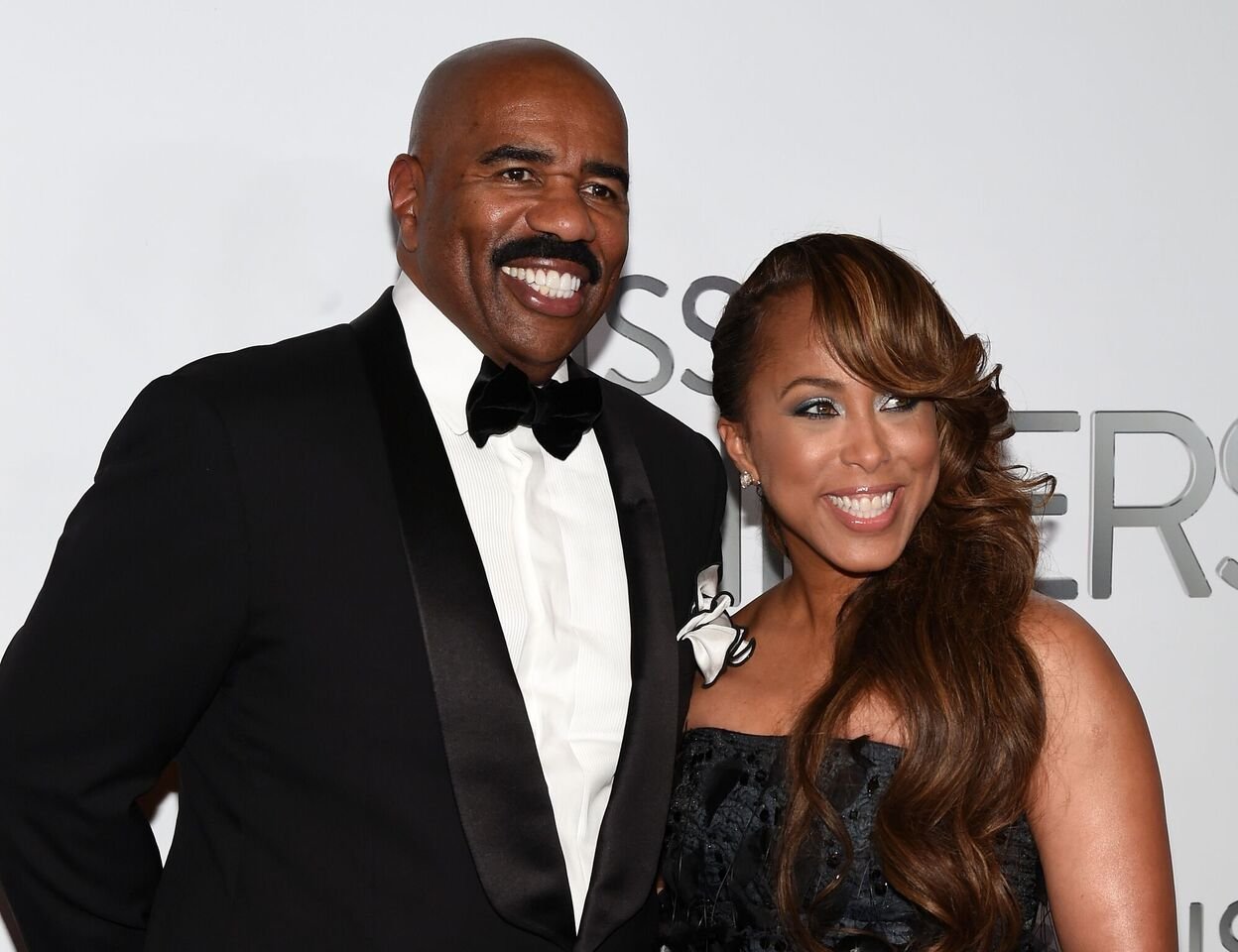 While Marjorie slept on her back, Joey was seen straddled against her grandma's chest as she enjoyed the afternoon nap. In her caption, Marjorie introduced the newest addition to the Harvey family, whom she described as a little angel. She wrote,
"Nana has another little angel ? Joey Iris Harvey."
The adorable photo caught the attention of many fans who quickly took to the comments section to gush over the newborn's cuteness. One user wrote, "Awwwwwew, my heart just explodes," while another sweetly added, "Gorgeous baby and nana!" with many others also leaving compliments for the duo.
In a separate Instagram post, Marjorie's son, Jason Harvey, who also doubles as Joey's father, proudly showed off his baby girl.
The post featured a video where Jason gave fans a glimpse into how Joey was welcomed home by her siblings, and it was the cutest thing ever. Captioning the video, he wrote: "Babygirl arrived safe, healthy, and the crew is ready to break her in lol. Welcome Joey Iris"
Last year, Marjorie came under attack after sharing a clip of her young granddaughters pretending to breastfeed their dolls.
In addition to Joey, Jason, and his wife, Amanda are parents to sons Ezra and Noah, as well as daughter Rose. The arrival of the newborn brings the total number of Marjorie's grandchildren to six.
Over the years, Marjorie, who has a blended family of seven kids with her husband Steve Harvey, has continued to warm the hearts of many with the love she has for her grandkids.
Earlier in February, Steve got candid about his wife when he shared an Instagram photo that showed her posing with their five grandchildren.
The heartwarming picture was accompanied by a sweet note where Steve revealed that the way his wife loves people has continued to amaze him over the years.
While Marjorie might appear like the perfect grandmother to some, others don't quite agree with this opinion. Last year, Marjorie came under attack after sharing a clip of her young granddaughters pretending to breastfeed their dolls.
Although a few fans found the video cute, critics labeled it as nasty, but Marjorie was unwilling to let anyone bully her online and quickly responded to the naysayers.
In her response, Marjorie wrote, "Cleary some of y'all weren't breastfed. Maybe that's the problem. Some of y'all need a hug." And with that, it became clear that she would always protect her grandkids from the ills of the world.