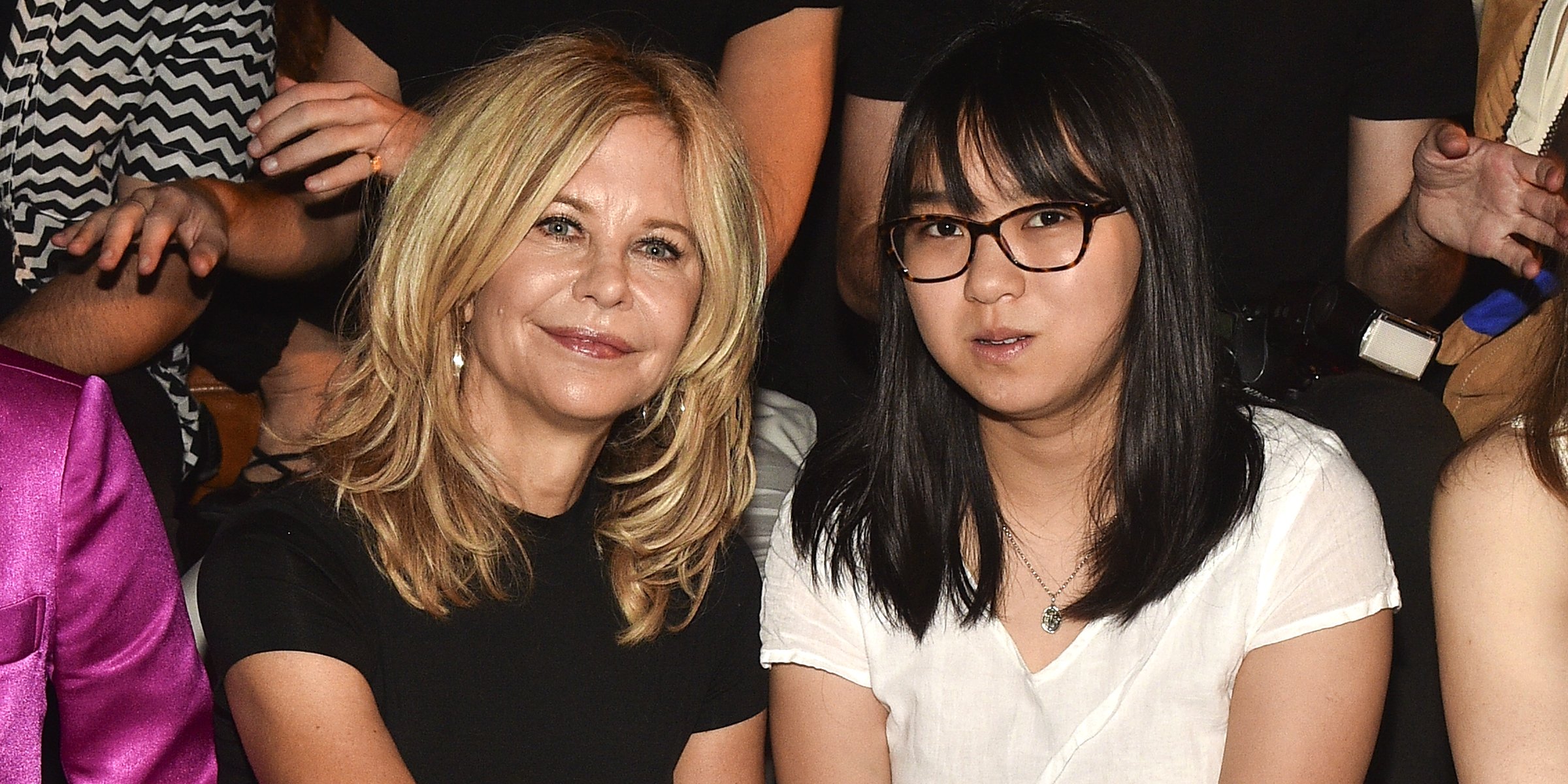 Getty Images
Meg Ryan's Adopted Daughter Daisy True Is from China — How They Found Each Other
Meg Ryan's daughter Daisy is already 18 years old. Learn more about the beloved romantic comedy actress's daughter she adopted in 2006.
Meg Ryan left the spotlight for a while in 2004. In the first year of four, the actress did not get behind the camera to film any movies. Instead, she focused on family life.
In 2006, Ryan adopted a baby girl from China named Daisy True. By then, her son Jack was 14 years old. She shares the boy with her ex-husband Dennis Quaid whom she divorced in 2001.
DAISY TRUE'S STORY OF HOW SHE MET MEG RYAN
Finding Daisy was a match made in heaven. Ryan revealed in 2004 that the Chinese adoption process included a lottery system, and her adopted daughter was chosen for her randomly. Meg, on the other hand, believed it was far from spontaneous. She said:
"She is the daughter I should have. I never felt like I was on a rescue mission or anything like that. I just really wanted a baby; I was on a mission to connect with somebody, and Daisy and I got to meet each other this way at this time."
Although many mothers find raising toddlers challenging, the "You've Got Mail" actress felt the opposite. Ryan was able to raise her daughter without much difficulty, and she treasured every minute with her.
She stated that being a single parent to Jack and Daisy was simpler since she gets to be the leader of the house.
Daisy, according to Ryan, was smart, generous, and funny. Ryan added that her son, Jack, gets along well with his adoptive sister and that because of that chemistry, the mother of two believes they are the right combination.
FANS SPOT RYAN WITH HER DAUGHTER IN NEW YORK
Ryan and Daisy are seldom seen together in public, and the "Top Gun" actress has chosen to maintain a low profile in Hollywood. Despite their attempts to remain private, the mother and daughter were seen together in New York City in 2019.
The duo seemed comfortable in their casual attire as they strolled around the city's Tribeca neighborhood. Daisy donned a striped sweater with star patterns, blue pants, a black hat, and sneakers. Her straight black hair cascaded down, covering her shoulders.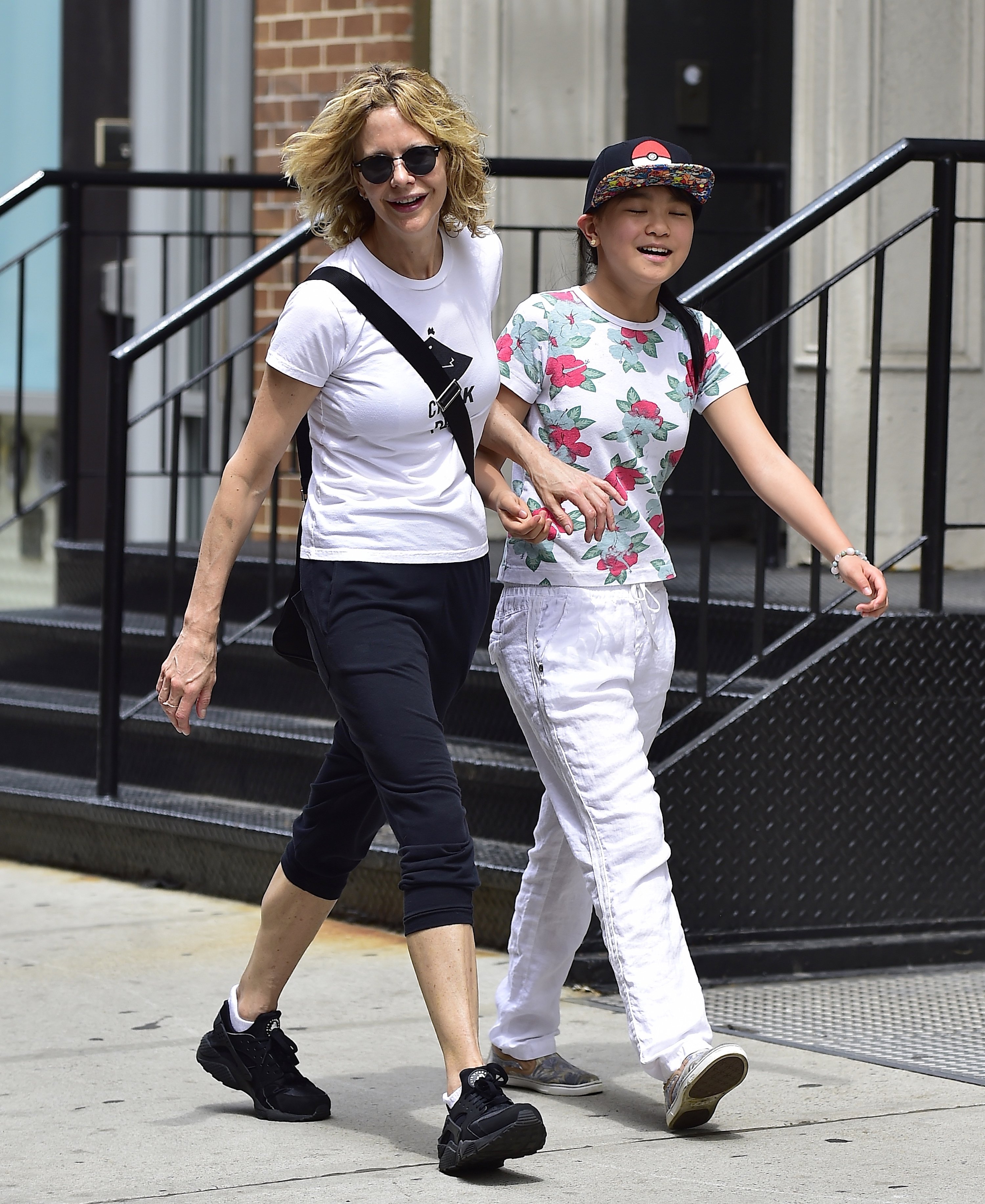 Meg Ryan and her daughter Daisy True Ryan walking around in New York City on May 30, 2016. | Source: Getty Images
Meanwhile, Ryan flaunted a slender figure in a black shirt, gray sweatpants, and black sneakers. She let her short, unkempt blonde hair flow freely. She completed her ensemble with dark sunglasses and a necklace. According to a source, the mother-daughter duo enjoyed being out and about.
Ryan and her daughter made their public debut over a year after the "Sleepless in Seattle" actress got engaged to longtime boyfriend, John Mellencamp. They got engaged in November 2018 after dating for eight years.
Before their engagement, the couple split in 2014, only to rekindle their relationship later that year. They called it quits the following year, only to start again in 2017.
Although the couple has been seen out and about looking at houses, they have not yet decided on a wedding date.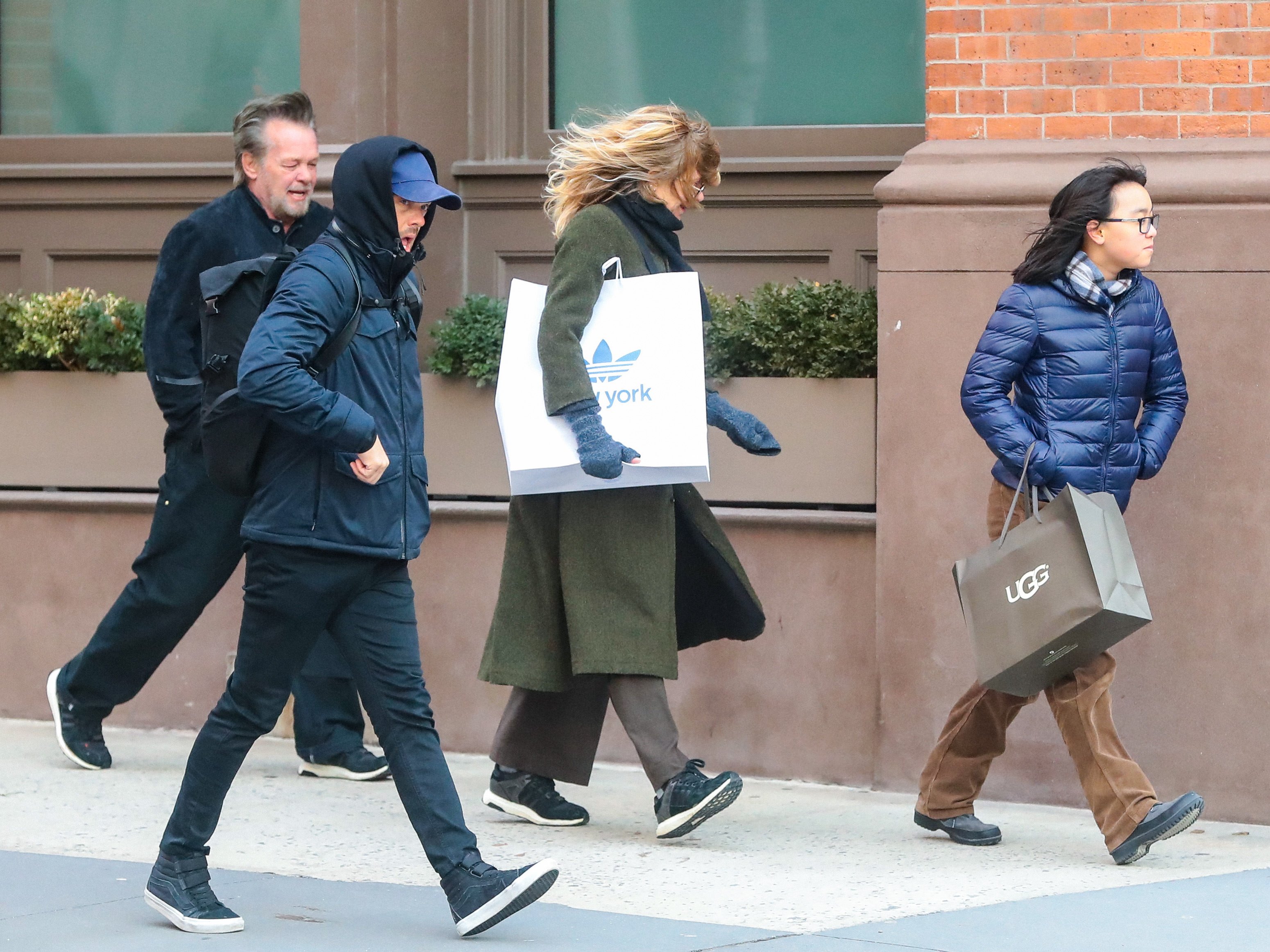 John Mellencamp, Meg Ryan, and Daisy Ryan are seen on January 22, 2019, in New York City. | Source: Getty Images
ATTENDING PARIS FASHION WEEK WITH DAISY
Daisy and Ryan were not only photographed in New York, but they also captivated guests during the ultra-glam Schiaparelli show during the 2019 Paris Haute Couture Fashion Week. They dazzled fans with their stylish outfits.
Ryan looked gorgeous and simply elegant with her all-black ensemble completed with silver accessories on her hands, while her daughter, who sported bangs and black eyeglasses, looked neat in an all-white fashion paired with black sneakers.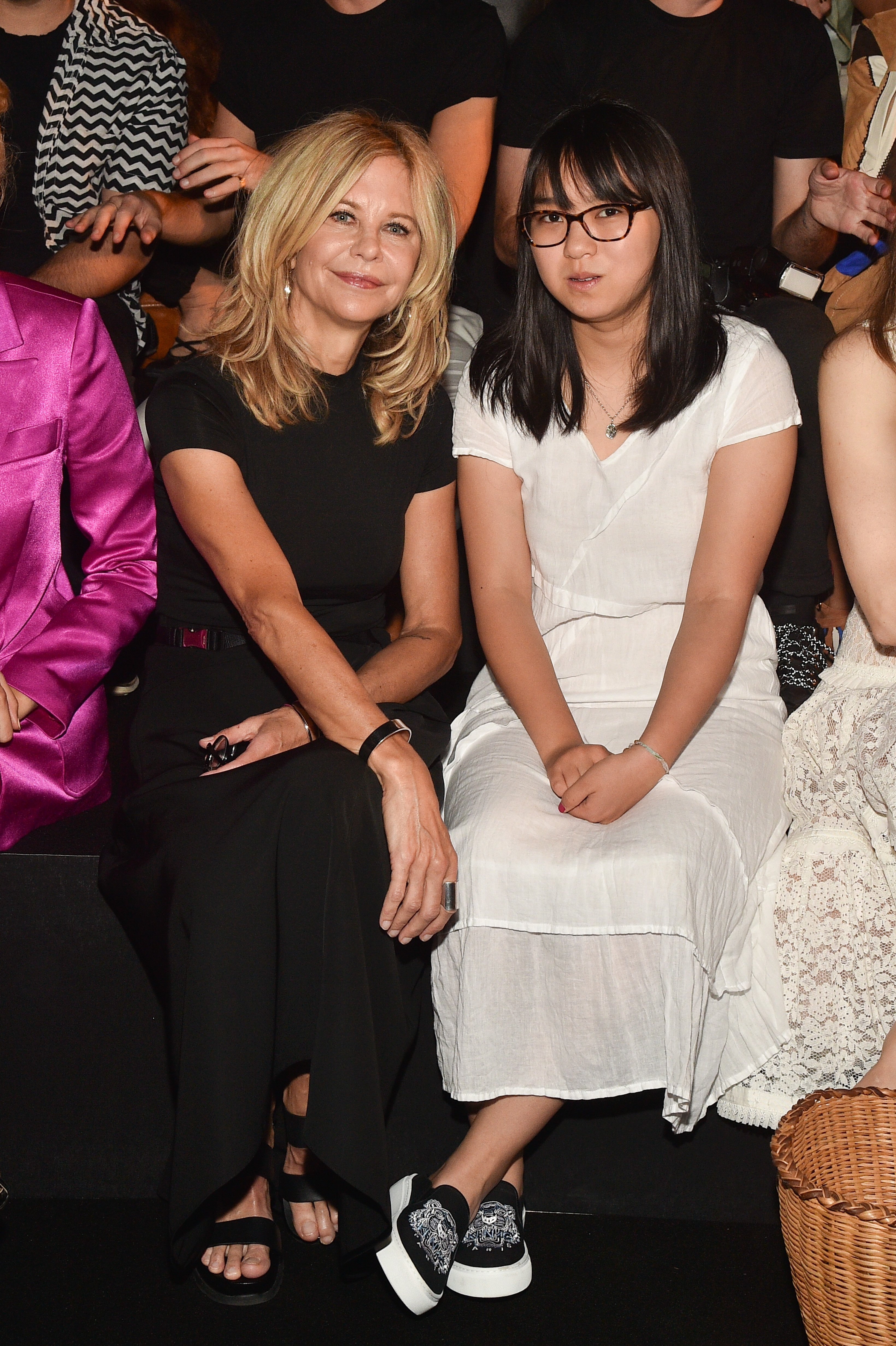 Meg Ryan and her daughter Daisy True Ryan attend Paris Fashion Week on July 1, 2019, in Paris, France. | Source: Getty Images
Singers Pixie Lott and Céline Dion are among the Hollywood A-listers who wow the audience with their sought-after appearances, besides Ryan and Daisy. Models marched down the catwalk in fanciful outfits.
The Schiaparelli show drew an enormous crowd. There was a great deal of expectation for designer Daniel Roseberry's first fashion show in his new position as creative director after Bertrand Guyon's resignation.
DAISY TRUE'S BROTHER - JACK RYAN
Daisy's elder brother is Jack. Ryan and Quaid welcomed their son on April 24, 1992, before divorcing in July 2001. Even though they are no longer married, they continue to share parenting responsibilities.
With both parents being Hollywood stars, it was natural for Jack to follow in their footsteps. After graduating from New York University's Tisch School of the Arts, Jack made his acting debut in the 2012 film "The Hunger Games."
The 30-year-old actor said he was interested in acting from a young age. When he was little, he performed magic tricks for his family and even took part in a school production, "Midsummer Night's Dream," which prompted him to pursue acting as a profession. He said:
"I got my first laugh onstage, and I was like, 'Now I want to do this forever.'"
Meanwhile, Meg Ryan is pleased with Jack's accomplishments and believes that having him as a son is like winning the jackpot. She stated that being a single parent to Jack and Daisy was simpler since she gets to be the leader of the house.
Jack continues to establish himself in the industry. He is most known for several films and television shows, including "Plus One," the HBO series "Vinyl," "The Boys" on Amazon Prime, and the "Scream" series.
Please fill in your e-mail so we can share with you our top stories!