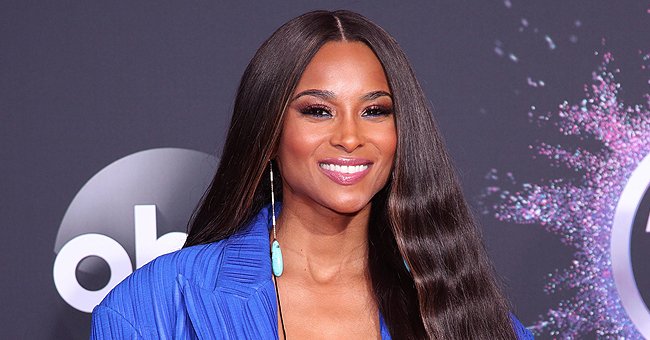 Getty Images
See Adorable Reactions of Ciara's Kids Sienna and Future Jr after Playing with 'Sesame Street' Muppets in a TV Studio
The "Beauty Marks" singer visited the iconic children's show with her own kids. This comes only a week after she delivered her third child, a baby boy named Win Wilson, who has already made his social media debut.
34-year-old singer and mother-of-three Ciara recently spent a fun day with her 6-year-old son Future and her 3-year-old daughter Sienna visiting the "Sesame Street" studios for a special talk show.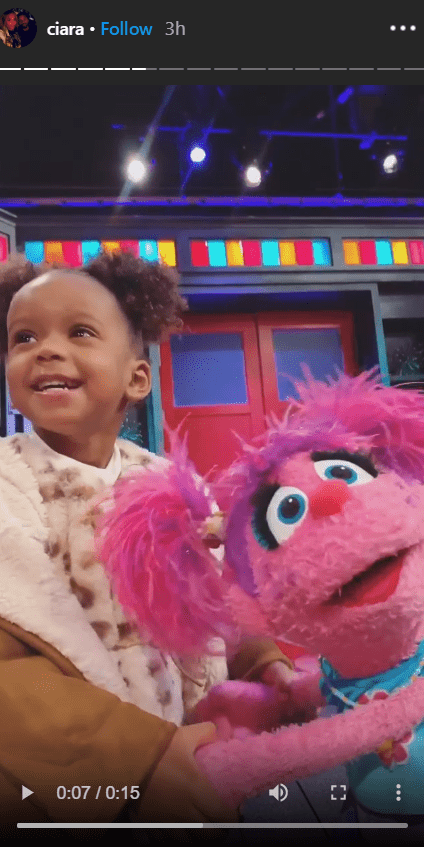 Ciara and Russell Wilson's 3-year-old daughter Sienna laughing with muppet character Abby during the "Not Too Late Show" with Elmo. I Image: Instagram/ ciara.
On August 6, 2020, Ciara took to her Instagram feed to share that she recently visited the famous character Elmo to take part in his "Not Too Late Show" along with her two older children.
The following day, the singer also shared a series of Instagram Stories with footage of Sienna and Future living any child's dream on the TV set, interacting with Elmo and other characters of the iconic children's franchise.
In the since-deleted series of short clips, Sienna can be seen having a close encounter with the fairy character Abby Cadabby, and the little girl keeps holding the muppet hand and hugging it in disbelief like she was dreaming.
She also kept looking at her mother outside of the frame, for approval, but she couldn't erase the big smile from her face.
Future's facial expressions weren't as easy to read. He looked baffled at the sight of Elmo like he didn't quite know how to react to him, but it appears that he also had an unforgettable time, just like his little sister.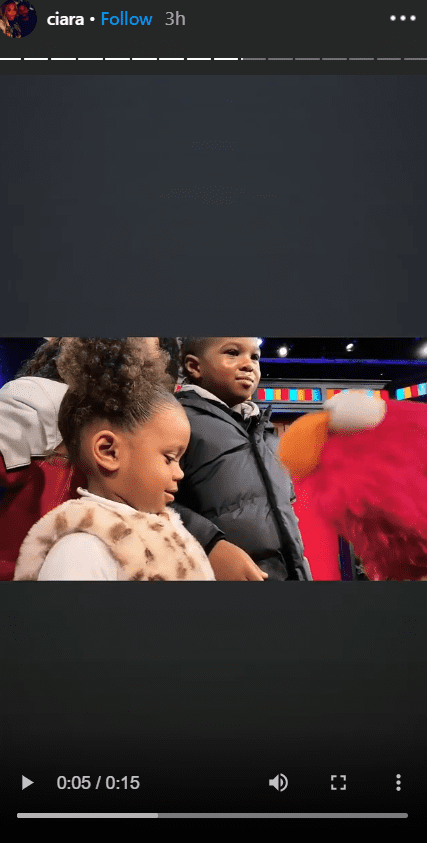 Singer Ciara and her children Future and Sienna visit the "Not Too Late Show" with Elmo in 2020. I Image: Instagram/ ciara.
WELCOMING WIN
The series of posts about her visit to "Sesame Street" is the first activity on Ciara's Instagram since she introduced her newborn child Win Wilson to her fans and followers on July 25.
Born on July 23, 2020, Win is the second child Ciara has with her husband of four years, 31-year-old NFL player Russell Wilson. The two also share daughter Sienna.
Future, Ciara's firstborn, was born from the singer's previous relationship with the rapper of the same name.
The day Win was allowed to go home with his parents and older siblings, Russell prepared a surprise welcome for him and Ciara, with a beautiful display of blue balloons with signs welcoming the youngest member of the family.
RUSSELL WAS THERE FOR THE BIRTH
Win was born at the right time for his father to be able to be there to witness the baby's arrival and to support Ciara during labor, since NFL training seasons had not yet reopened after months of social distancing.
As Russell explained to TV-show host Jimmy Kimmel days before Win was born, he was worried that he was not going to be allowed to attend the birth alongside his wife if he had returned to work in the NFL camps, which could have exposed him and make it risky for him to accompany Ciara in the delivery.
Luckily, Russell didn't have to miss the birth of his first son, and he rushed to take his shirt off to make his first skin-to-skin contact with Win, as he shared in his Instagram account on July 24.
Please fill in your e-mail so we can share with you our top stories!