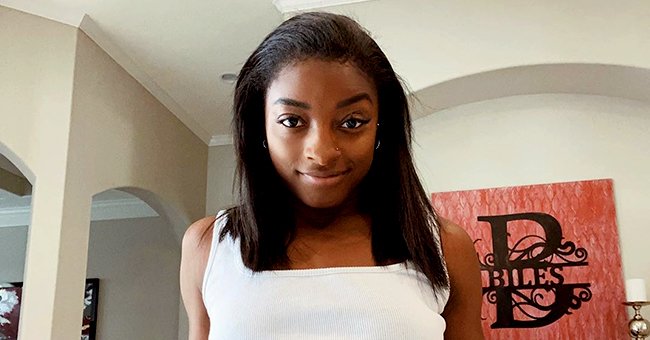 Instagram/simonebiles
Simone Biles Is Happily-In-Love with New Boyfriend Jonathan Owens – See Their Cozy Pic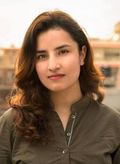 Simone Biles just cannot get enough of her new man and it shows. The Olympic gymnast shared yet another cute picture of her boyfriend Jonathan Owens and the internet loves it.
In this age of COVID-19, Simone Biles has found love again. The Olympic gold medalist is smitten by her new man and it is pretty evident by the way she shows him off on social media.
Earlier this month, Biles went Instagram official with a couple of snuggly selfies with her new boyfriend, Jonathan Owens who plays safety for the Houston Texans.
SHOWING OFF HER NEW MAN
Since then, the NFL football player has been making appearances in the ace gymnast's Instagram and fans are loving every scoop of their blossoming romance.
Biles served her fans with yet another wholesome photo of herself and her beau. She took to Instagram stories to share a cute snap of herself and Owens cozying up.
In the photo, Biles stuck his tongue out in a cute way as Owens leaned closer to her, seemingly extending his arms to capture the sweet moment in a selfie.
Biles seems to be moving on from her past and so does Ervin Jr.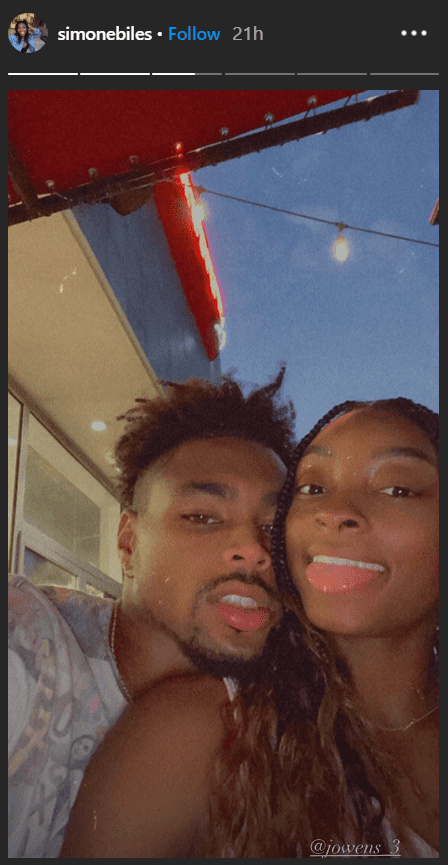 Simone Biles cozies up with Houston Texans safety Jonathan Owens. | Source: Instagram/simonebiles
SIMONE IS MOVING ON
Owens and Biles make a perfect couple since both of them are gifted athletes who are focused on their respective careers. While Biles is a highly decorated gymnast who made history at a young age, Owens was signed to the Texans' practice squad in 2019.
Biles was previously in a relationship with fellow gymnast Stacey Ervin Jr. They were together for three years before calling in quits in August.
Speaking to "Vogue" about the split, Biles said that it is hard to have that long of a relationship and end it when one is young. However, she did say that it was for the best.
Biles seems to be moving on from her past and so does Ervin Jr., but his revelation of an alleged new romance did not come without a little shade aimed at his ex.
HOW SIMONE'S EX SHADED HER
A day after Biles shared a photo of her new man on Instagram, Ervin Jr. dropped a flirty comment under a photo of a blue-eyed blonde. When someone pointed out that he moved on fast, he took an unnecessary aim at his ex and said that he found someone better.
Ervin Jr. might have replaced his ex with a "better" girlfriend, but Biles' fans say that her new beau is definitely an upgrade as compared to her ex.
Please fill in your e-mail so we can share with you our top stories!