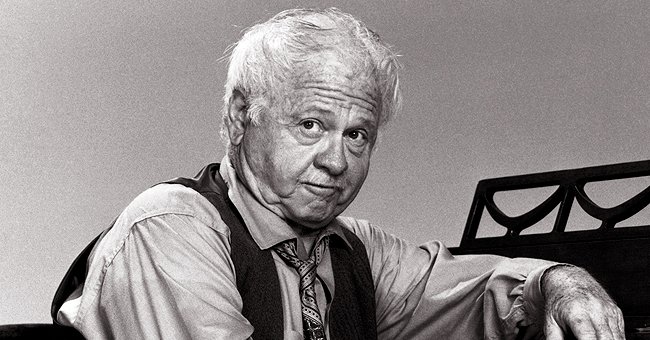 Getty Images
Mickey Rooney's Stepson Was Accused of Destroying the Hollywood Legend — Discover Chris Aber

Chris Aber, the stepson of Mickey Rooney, was accused of elder abuse and destroying a legend. He is the son of Rooney's eighth wife, Jan.
Born in 1959 in Burbank, California, USA, Chris Aber is also an actor like his mother and stepfather, Rooney. He is most popular for his work on "Tropic Thunder" (2008) and "The Muppets" (2011).
His biological father, Lynn A. Aber, is also an actor. In 2013, Aber admitted that he owes his famous stepfather $2.8 million for allegedly siphoning off a hefty amount of money from the financial accounts of the actor.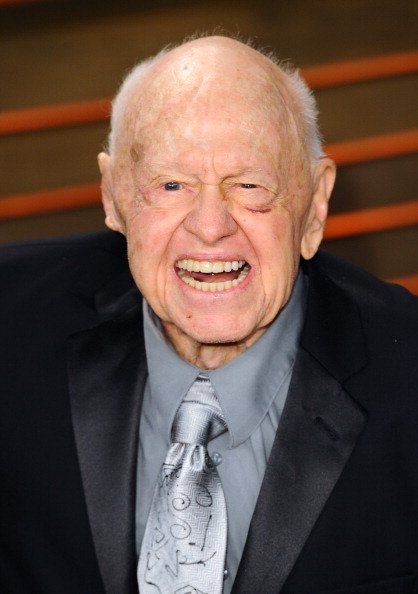 Mickey Rooney at the 2014 Vanity Fair Oscar Party on March 2, 2014 in West Hollywood, California | Photo: Getty Images
Along with his wife, Christina, he settled with his stepfather's conservators, after claims they played suspicious with the legendary actor's money.
There were also allegations that the couple deprived Rooney of food and medications. They allegedly even blocked him from leaving his home.
This situation heightened when Rooney revealed the abuse before Congress. Meanwhile, Aber and his wife had declared bankruptcy.
Mickey Rooney and his wife Jan Rooney arrive at the 82nd Annual Academy Awards held at Kodak Theatre on March 7, 2010, in Hollywood, California. | Source: Getty Images.
The couple had a homeowner's insurance policy that seemingly covers this kind of bad behavior. So the legal advisors of Rooney thought they can use the settlement to go after the insurance company and get their money.
However, the insurance company said it's not paying anything on the grounds that the supposed maltreatment were purposeful and not covered under the policy.
At the time of his passing, the actor had appeared in excess of 300 movies.
Meanwhile, the lawyers of Rooney filed a will, which uncovered that the actor left his estate of just $18,000 to a stepson named Mark Aber and his wife, Charlene.
The couple had filled in as the primary caretakers of Rooney. The actor was living with them when he passed away.
As for Rooney's eighth wife's part, she maintained that she has been dishonestly accused and described the Senate testimony of her late husband as forced and untrue.
"Mickey was a 90-year-old man who was in and out of it mentally and was easily influenced by other people," she said.
Rooney passed away in his home on April 6, 2014, at the age of 93. At the time of his passing, the actor had appeared in excess of 300 movies.
He was one of the last surviving actors of the silent film era and was the top box-office attraction from 1939 to 1941.
Please fill in your e-mail so we can share with you our top stories!