Reality TV Star Mama June Celebrates over Six Months of Sobriety with Boyfriend Geno Doak – Inside Their Journey
Ahead of her 41st birthday, reality star Mama June couldn't wait to proudly share the news that both she and Geno Doak reached six months of sobriety.
Taking to social media on August 8, June, Shannon shared the reason she "just wanted to jump on here" in a video ahead of her birthday on Monday.
The reality star last made headlines when she confessed on "Mama June: Family Crisis" that her life slowly started circling around drug addiction, but she since did good work at putting that bad life behind her.
IT GOT BAD BEFORE IT GOT BETTER
Shannon and her boyfriend Geno Doak developed a taste for methamphetamine that could cost them up to $2500 per day. That doesn't even include the $150,000 Shannon estimated they spent on cocaine over six months. 
Now, another six months down the line, Shannon is proud that she and Doak reached their 6-month milestone living a clean and healthy life and boasted:
"I want to share this six-month blinged-out chip my manager sent me. It's probably the thing I'm most proud of."
THE SITUATION THAT CAUSED THE CHANGE
Shannon's addiction spilled into the public eye last year March when she got arrested because authorities found a crack pipe and crack cocaine in her possession at a gas station. Doak also got arrested, but with the additional charge of third-degree domestic violence.
In September, both faced felony drug possession charges, to which they entered not guilty pleas, and Shannon admitted in January that she and her children were no longer on speaking terms.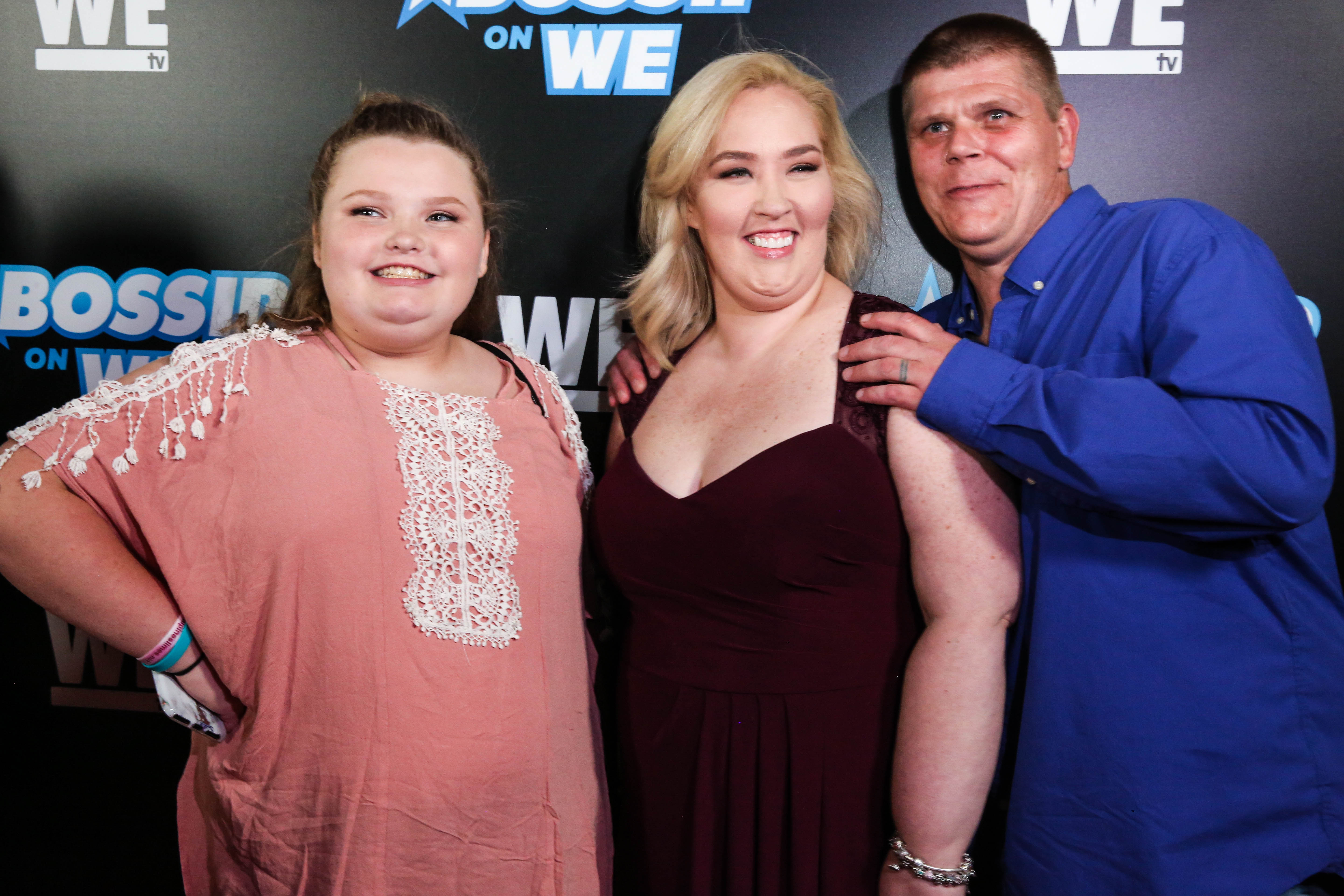 Shannon's youngest, Alana, went to live with her sister Lauryn after she got arrested, and Lauryn now also has legal guardianship of her sister. Failed attempts to get their mother into rehab, reportedly took its toll. 
KEEPING FIT
However, Shannon appears committed to transforming into her best self. She got her broken tooth fixed; she's been working out; she's an avid promoter of the weight loss program called "Boom Bod."
Since "Mama June: Family Crisis" is still airing, Shannon has to think twice before revealing something first meant to see on the show. So fans of the reality star will have to watch the entire season to see exactly what happened in Shannon's life recently and why.
To see how things play out for Shannon on "Mama June: Family Crisis," fans can watch new episodes on Friday nights at 9 pm ET on WE tv. 
A NEW JOB
In one of the recent episodes, June Shannon also surprised her viewers when she opened up about a new job she started. 
Working at an airport, the reality star explained that she is the person whom everybody calls when they want to know why their luggage hasn't arrived at their hotel or destination yet.