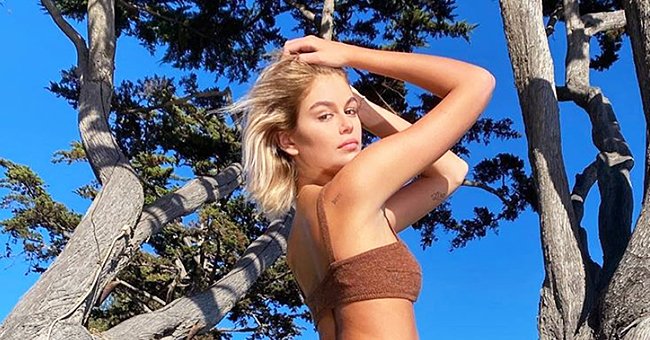 Instagram/kaiagerber
Kaia Gerber Used Her Quarantine Time to Collaborate with Luxe Loungewear Brand Bleusalt

Kaia Gerber, daughter of supermodel Cindy Crawford, extended the family's affiliation with Bleusalt to the second generation. In doing so, the young model followed in her mother's footsteps again.
Lockdown amid the novel coronavirus had everyone donned in their favorite loungewear. With comfort taken over style, there is no reason why loungewear can't be both, and that is where Kaia Gerber's collaboration began. Well, almost.
Over the last two years, the 18-year-old made quite a name for herself working with designers such as Silvia Venturini Fendi, Raf Simons, and Marc Jacobs. In 2018, she was named Model of the Year at the 2018 Fashion Awards, now she collaborating with another hot designer.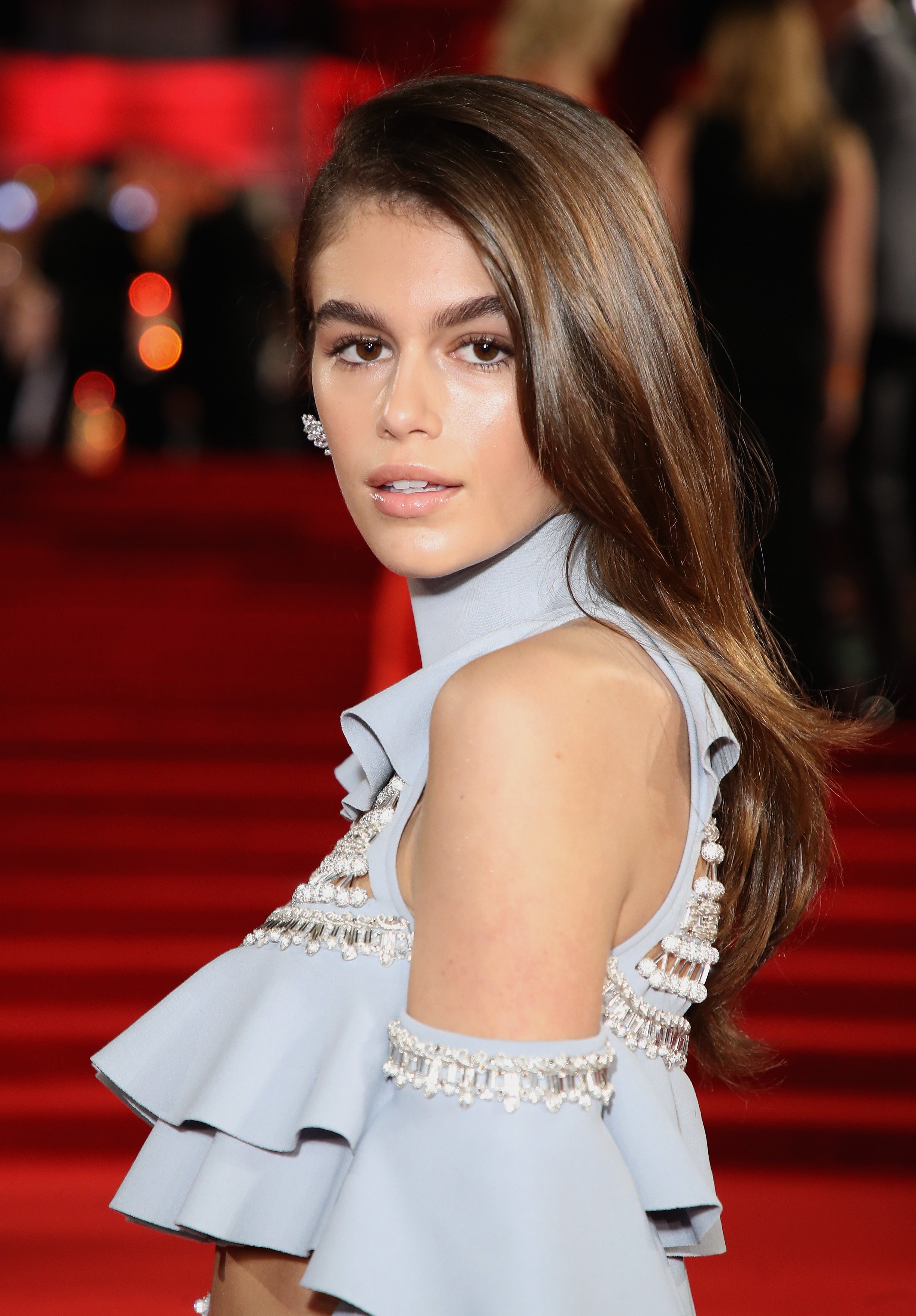 Kaia Gerber attends The Fashion Awards on December 4, 2017, in London, England. | Source: Getty Images.
WHAT IS BLEUSALT?
Lyndie Benson made quite the career switch when she turned in her camera as a photographer for a life as a designer of clothing made from sustainable fabric.
She launched Bleusalt in Malibu in 2017, her brand of clothing that consists of soft, machine washable, and breathable fiber from beechwood tree pulp. Fans of the clothing include A-listers such as Minnie Driver, Pierce Brosnan, and Patrick Dempsey, who ended up designing a collection for them in 2018.
THE CINDY PANT
Kaia's supermodel mom Cindy Crawford also became a fan of Bleusalt, and she approached Benson to make her a custom flared palazzo pant, which since became a permanent part of the collection.
Now Kaia, who reportedly finished high school online, got the opportunity to follow in her mother's footsteps with the addition of the Kaia Pant to the line of luxurious loungewear.
THE KAIA PANT
During lockdown, Kaia found herself wanting a bit more from Bleusalt's high-waisted leggings. She wanted something that fitted a bit more, but with a bell bottom, so she approached Benson, who made her a sample to wear.
The sample turned out to be so popular among Kaia's quarantine crew, that it joined the collection permanently as well. The Kaia Pant just became available for sale, and according to Benson, it can "take you from the beach to dinner at Nobu."
FOR A GOOD CAUSE
Excitedly, the Malibu native shared the news with her followers on social media. Posting a picture dressed in her favorite pair of leggings, the young model added that she decided to give back to the community through proceeds derived from sales, as she wrote:
"20% of proceeds from each pant will be donated to @asenseofhomeorg, which works to prevent homelessness."
AN EARLIER CELEBRATION
The family also had something to celebrate last month, when Kaia's brother, Presley, turned 21. The milestone birthday had mom Cindy Crawford reminisce, and she couldn't help but wonder where all the years went, because to her, Presley is still her "little boy."
Bursting with pride, the 54-year-old mom shared a throwback picture of them together and wished him a "Happy 21st birthday," appreciative of the extra time she's had with him during "the last few months."
Please fill in your e-mail so we can share with you our top stories!