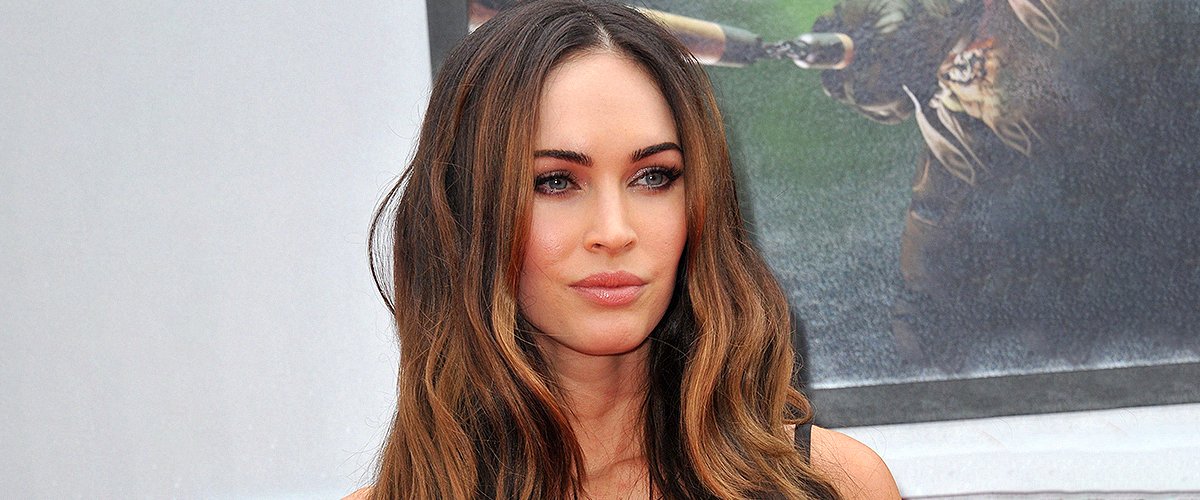 Getty Images
Megan Fox and Machine Gun Kelly Had Instant Chemistry — Glimpse into Their Romance

Megan Fox and Machine Gun Kelly felt an instant spark when they met earlier this year and have been inseparable since. Here's a look at their love story.
Megan Fox found love again after separating from her husband of ten years, Brian Austin Green, with whom she shares three kids.
The "Transformers" star began a romance with her co-star Machine Gun Kelly, whose real name is Colson Baker, earlier this year.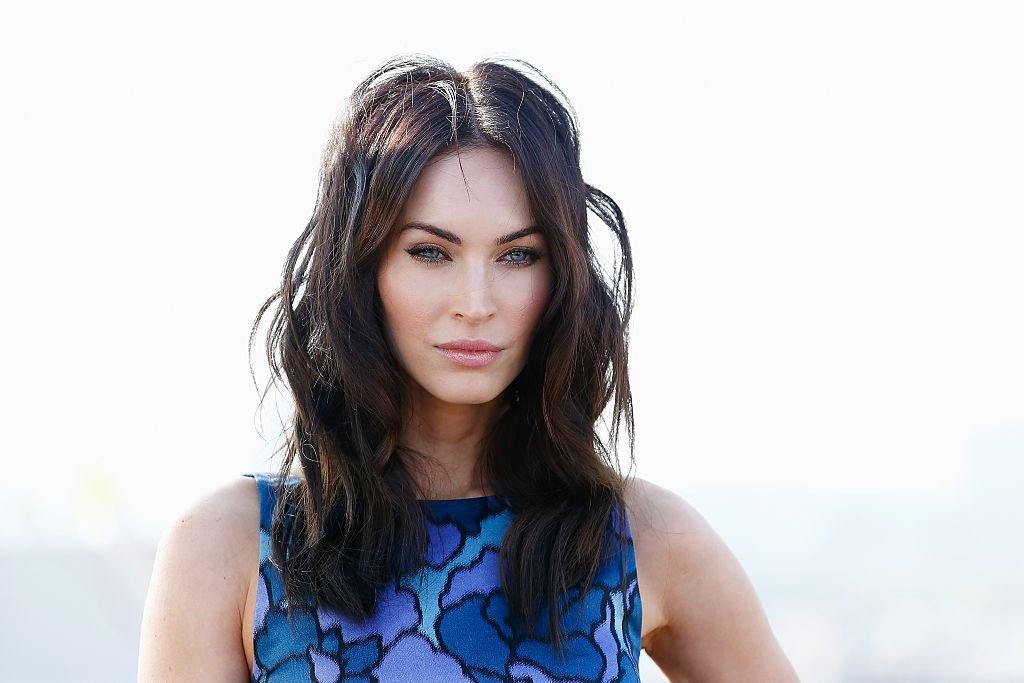 Megan Fox attends the photo call of Paramount Pictures' "Teenage Mutant Ninja Turtles" on October 5, 2014 in Berlin, Germany. | Source: Getty Images
THE EARLY STAGES OF ROMANCE
Fox and Baker met in March 2020 on the set of the indie film, "Midnight In The Switchgrass." The production was put on hold following the coronavirus pandemic outbreak, but that only brought the pair closer.
According to a source, the two actors have been hanging around each other more since the taping stopped. "They are intrigued by each other and having a lot of fun," the insider added.
Speculation about the two being a couple sparked when they were seen out together in Calabasas, following rumors that Fox and her husband were in quarantine.
Three days after Fox and Baker were spotted, Green admitted that he had been on a break with his wife since December 2019 and knew of the newfound friendship between the two actors.
Green copied Fox's caption and posted it on social media, alongside photos of their kids, Noah, Bodhi, and Journey, and Kassius, his son from a previous relationship.
"I've never met him, but Megan and I have talked about him. They're friends at this point, and from what she's expressed, he's a really nice, genuine guy, and I trust her judgment," he said.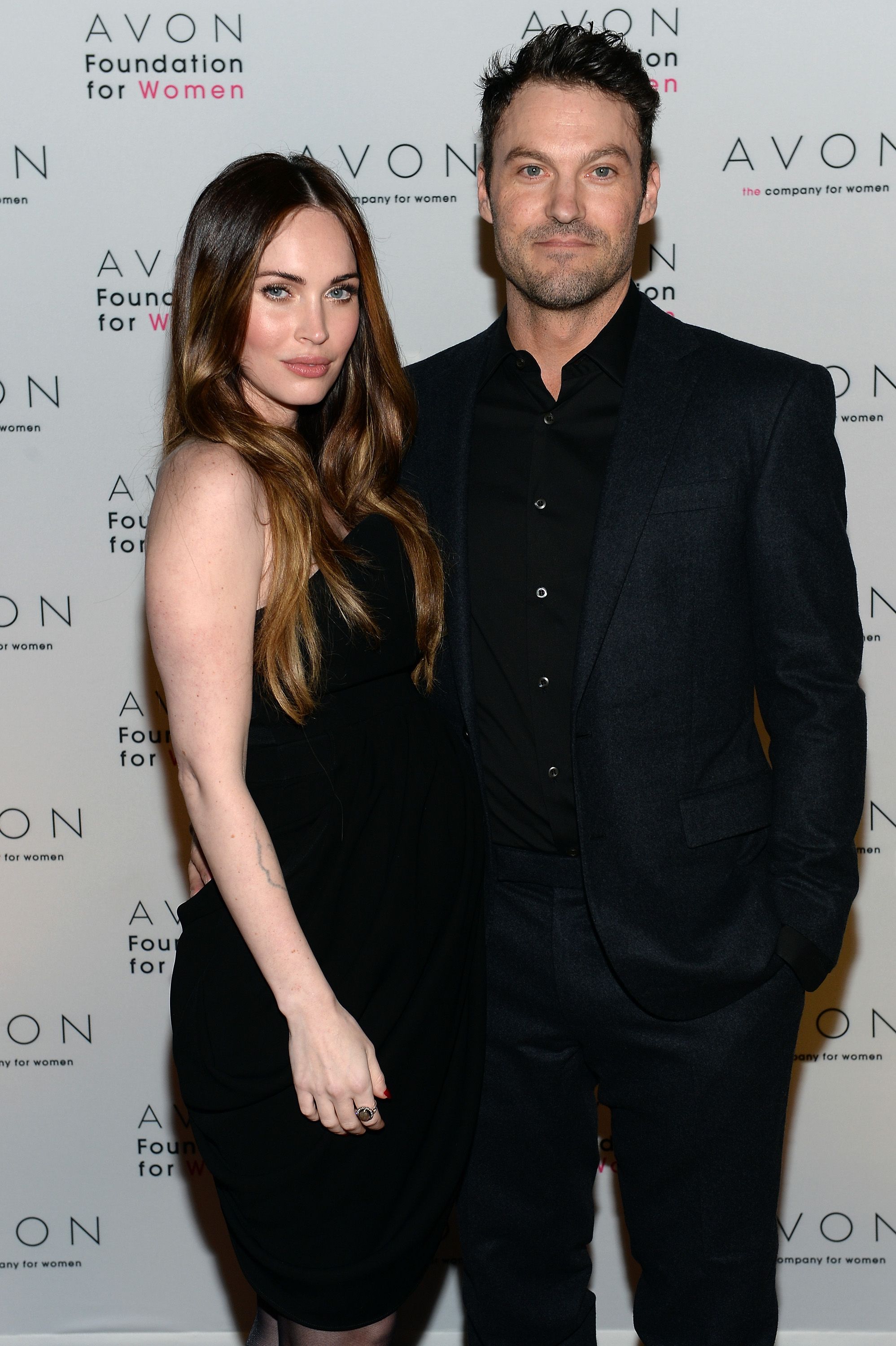 Megan Fox and Brian Austin Green at The Morgan Library & Museum in New York City at the Avon Foundation launch of its #SeeTheSigns of Domestic Violence global social media campaign. | Source: Getty Images
SPARKS FLY
Fox and Baker recently admitted the romance between them and hinted at the possibility of tying the knot and having children.
The "Jennifer's Body" actress recalled an instant spark, a beam of electricity that ran through her when they filmed a scene involving the actor grabbing her hip.
Neither of the two denied that they had a strong connection that needed time to be tamed and paced. Fox also shared that she knew something was going to happen once Baker was revealed as her co-star.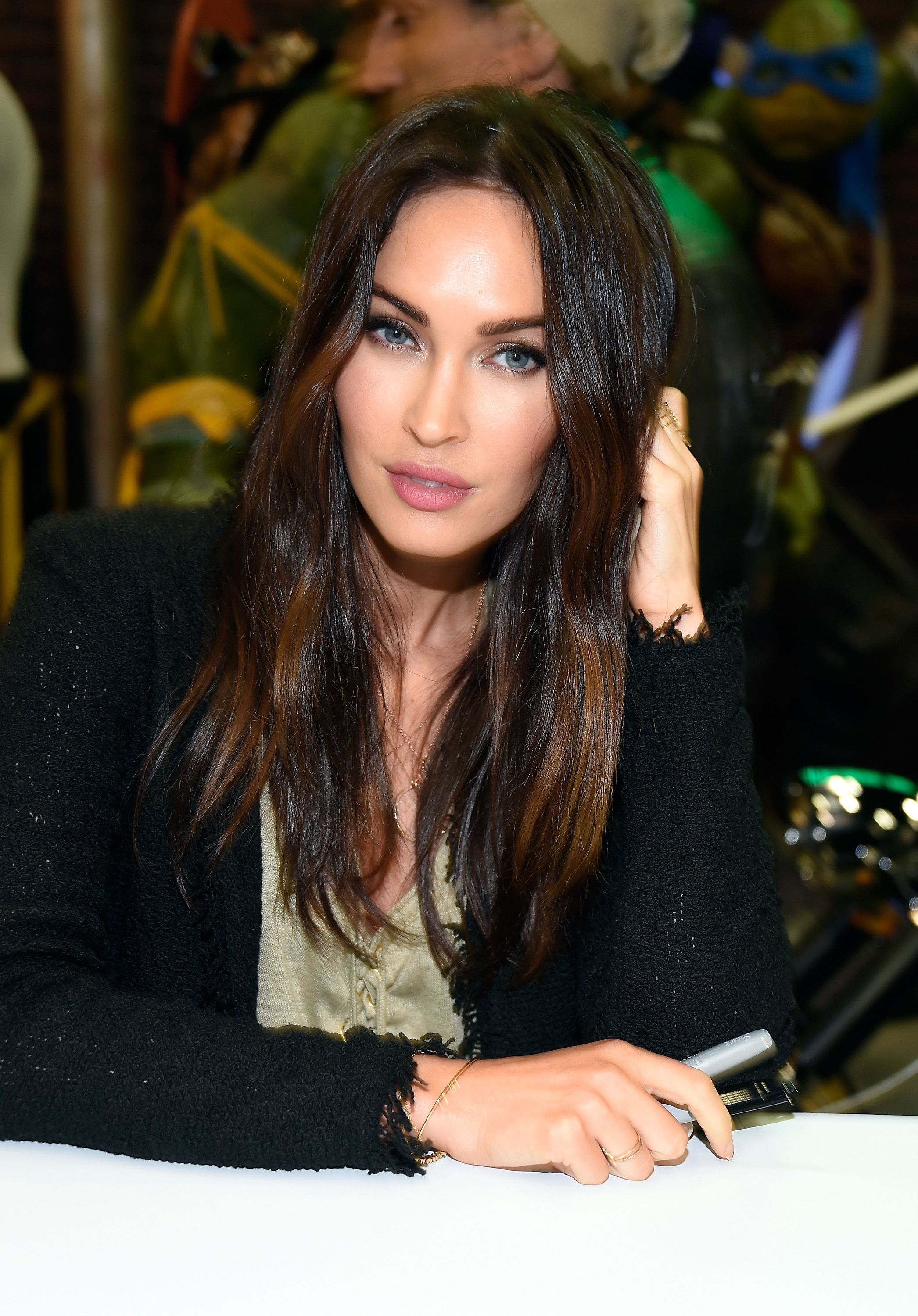 Megan Fox attends an autograph signing at WonderCon 2016 to promote the upcoming release of Paramount Pictures' ' "Teenage Mutant Ninja Turtles" on March 25, 2016 in Los Angeles, California. | Source: Getty Images
"I knew right away that he was what I call a twin flame," Fox said. "Instead of a soul mate, a twin flame is actually where a soul has ascended to a high enough level that it can be split into two. So we're actually two halves of the same soul."
The couple went to Puerto Rico to resume production of "Midnight In The Switchgrass," where the entire cast will have to quarantine together.
Fox also previously appeared in the singer's "Bloody Valentine" music video, where the two came close to kissing.
MOVING ON
Following his split from Fox, Green has reportedly been trying to maintain a positive outlook despite having difficulty coping with their breakup. A source said:
"Megan was always Brian's dream girl. (...) He had a crush on her even before meeting her and would constantly tell friends he had to meet her -- so this split has been very hard on him."
The insider added that Green was crazy about Fox and never loved anyone as he did her, thinking she was his everything.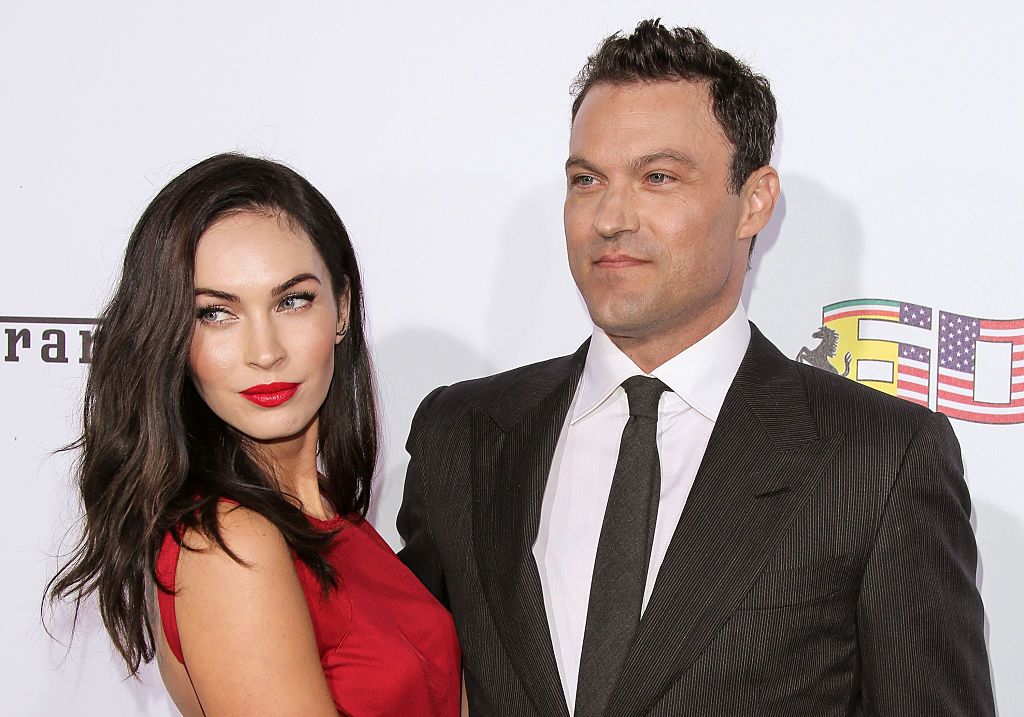 Actors Megan Fox (L) and Brian Austin Green (R) attend Ferrari's 60th Anniversary In The USA Gala on October 11, 2014 in Beverly Hills, California. | Source: Getty Images
Although friends think Green is still holding onto a chance that Fox will come back to him as she did before, others believe their relationship is over.
"He's having trouble seeing himself long term with anyone else as he did with her," the source said. "He's just trying to focus on his kids and work."
INSTAGRAM FEUD
Green recently threw shade at his estranged wife after she went Instagram official with Baker, posting a black and white photo together.
The actress shared a mirror selfie with Baker, where she was in two-piece swimwear, and he was topless, alongside the caption, "Achingly Beautiful Boy… My heart is yours."
Green copied Fox's caption and posted it on social media, alongside photos of their kids, Noah, Bodhi, and Journey, and Kassius, his son from a previous relationship.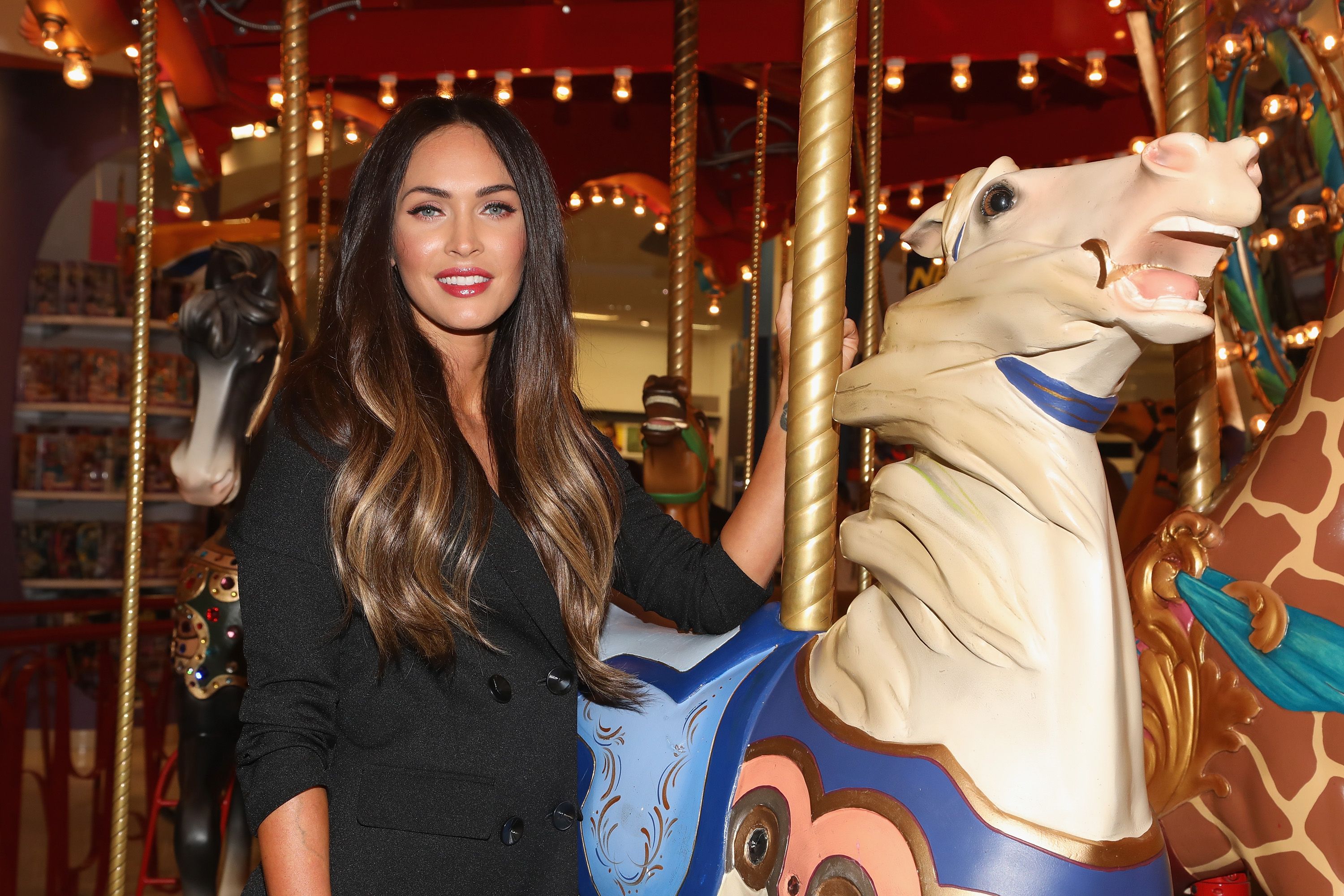 Megan Fox attends a store tour during the Liverpool Fashion Fest Autumn/Winter 2017 at Liverpool Polanco on September 6, 2017 in Mexico City, Mexico. | Source: Getty Images
It seems Green is still not over Fox and still abhors some amount of bitterness judging by his actions. However, they will both continue to co-parent their kids regardless of the outcome.
Please fill in your e-mail so we can share with you our top stories!