See Brian Austin Green's Petty Response to Ex Megan Fox's IG Post Caption on Her New Boyfriend
Updates on Brian Austin Green and his ex-wife, Megan Fox, show that the duo has taken their rift to social media as Austin went petty in a new post while channeling Fox.
It seems Hollywood stars Megan Fox and Brian Austin are at loggerheads following their recent divorce, as confirmed in their latest social media updates.
On Instagram, Megan Fox shared an appreciation post where she gushed over her new lover, Machine Gun Kelly. However, Brian followed up with a similar post of his own.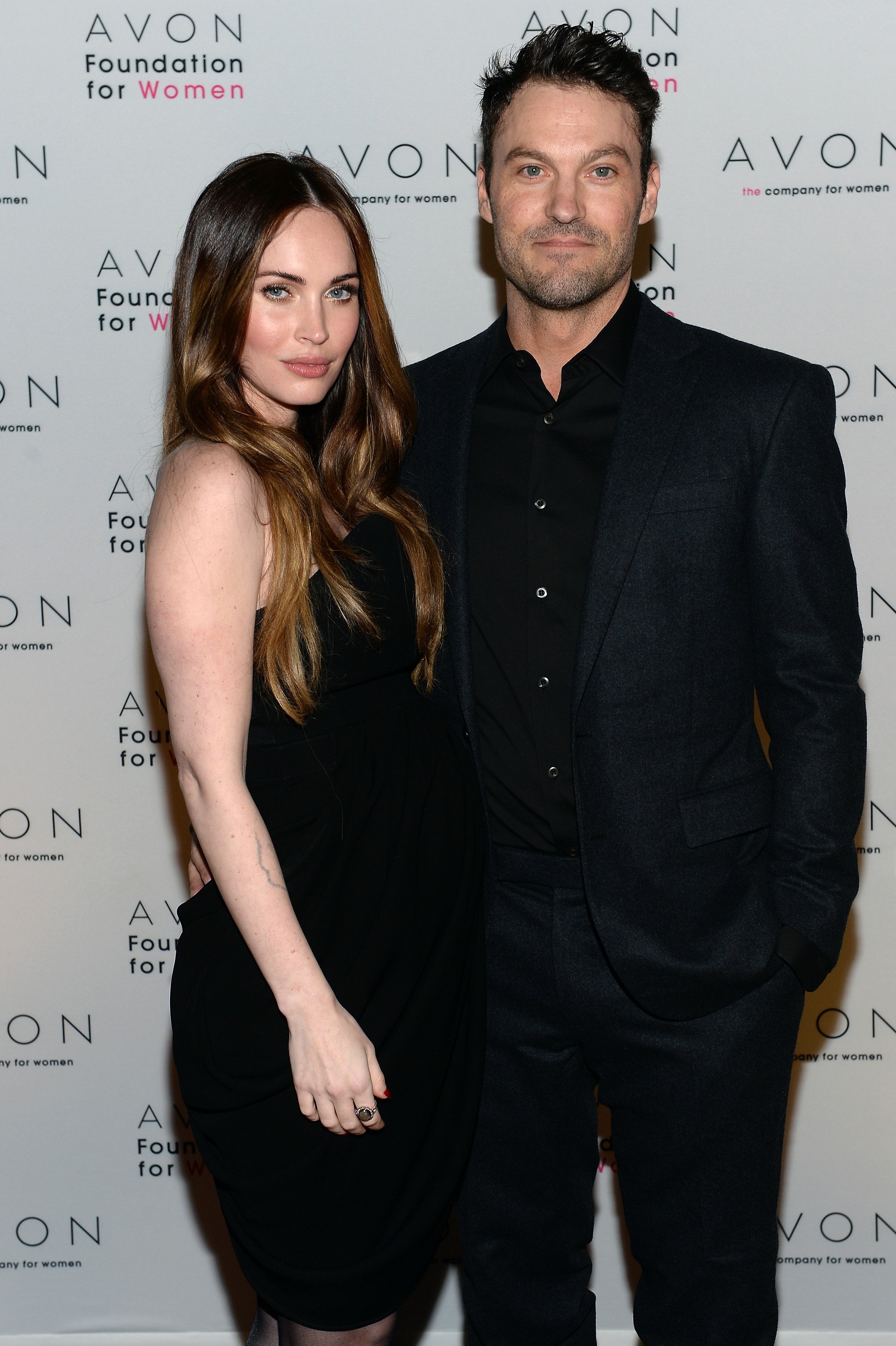 BATTLE OF EXES
Megan Fox, 34, shared a romantic mirror selfie that showed her and rapper Machine Gun Kelly, locked in a warm embrace.
The duo matched in towels, and while Machine Gun Kelly stood shirtless, flaunting his numerous tattoos, Fox rocked a racy top as she captioned:
"Achingly beautiful boy… My heart is yours."
It seems Brian Austin Green was dissatisfied with his ex-wife's upload as he shared some photos of himself and their kids while inserting the exact caption on Fox's post.
GREEN ON HIS DIVORCE 
Brian Austin Green,47, and Megan Fox were married for ten years, and they have three kids together. Following their divorce, the actor stated that their separation was mutual and there was no bad blood between them.
Green emphasized the importance of communication between him and Fox.
However, it seems he is having a hard time coming to terms with the new development. During a recent interview, Green shared that he was being deliberate about avoiding Megan and her new lover.
He stated that avoiding the reality of her new relationship has helped him handle the aftermath of their divorce.
GREEN IS MOVING ON AS WELL
While Megan is basking with her new love interest, Brian Austin seems to be moving on. For a while now, he has been sighted with a few women. He was first linked with singer Courtney Stodden.
He and Stodden fell out, and she even made a song about him. Green also hung out with model Tina Louise. Although he shared that they were just friends.
During his interview on the Hollywood Raw Podcast, the 47-year-old declared that he wished his ex-wife well while stating their role as parents.
Green emphasized the importance of communication between him and Fox, as he went on to share that he was open to new relationships amid caring for his kids.