Brian Austin and Megan Fox Split – Inside Their Almost 10 Year-Long Marriage
Brian Austin Green opened up about the reasons he and wife Megan Fox decided to separate after almost ten years of marriage, even though reconciliation remains an option. 
The 46-year-old actor shared more about the state of his marriage to Megan Fox during a new episode of his podcast titled "Context."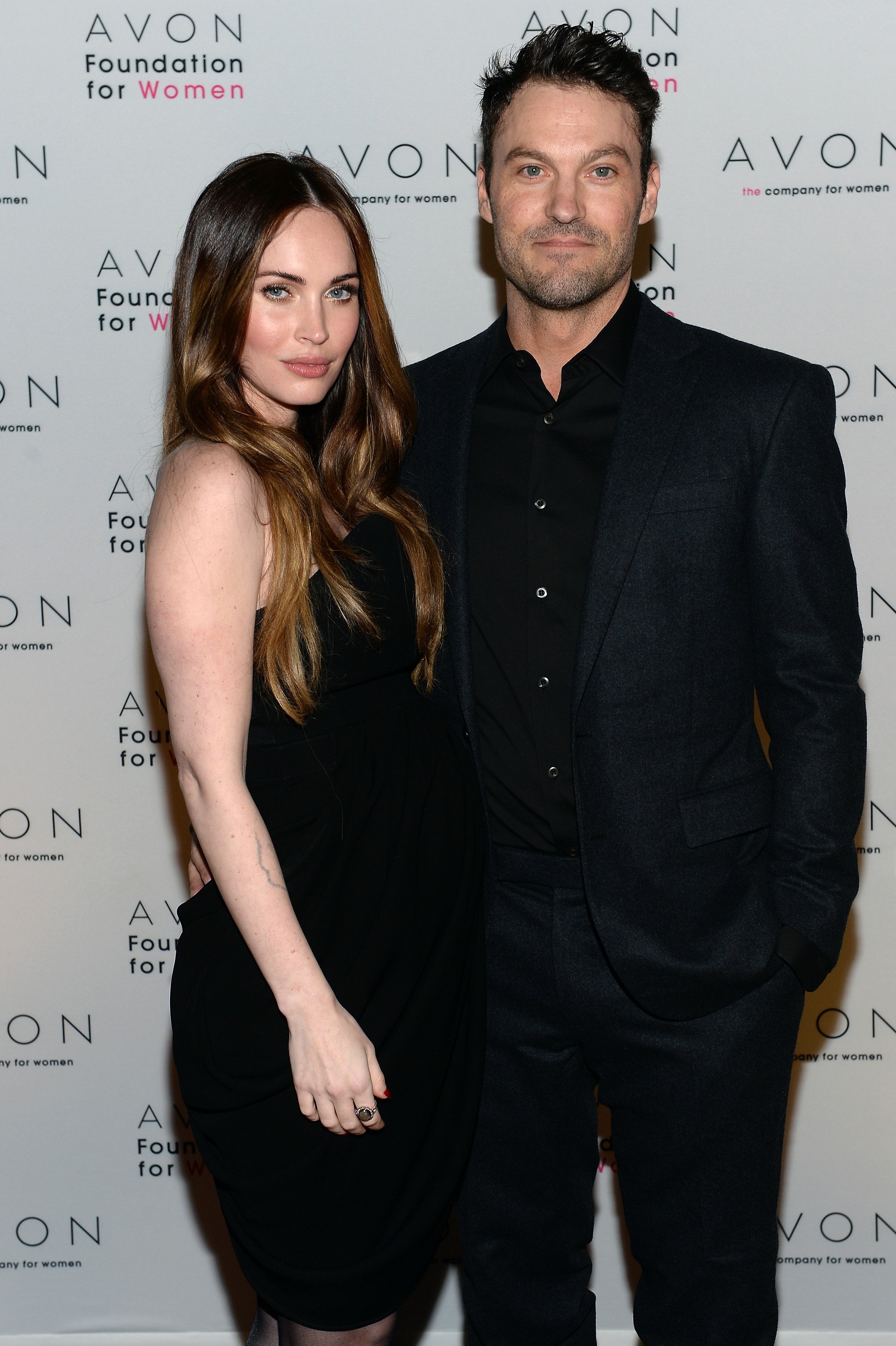 WHEN THE REALIZATION HIT
Late last year, Megan left the country for the filming of her new movie "Midnight in the Switchgrass," and it's then that the couple realized they needed time apart.
The distance Brian felt between himself and Megan when she left didn't really change when she came back, and a heart-to-heart between the couple revealed that their needs changed.
"She said, 'I realized when I was out of the country working alone that I feel more like myself, and I liked myself better during that experience, and I think that might be something worth trying for me,'" Brian recalled. "That's the way she honestly felt. We talked about it a little more and said, let's separate for a bit… and so we did."
THEIR NEW NORMAL
The estranged couple share three sons Journey, Bodhi, and Noah, and figuring out "what life is now" for each of them while co-parenting has been on the top of their to-do list for this year. 
Even so, Brian is grateful for the "amazing relationship" they once had and knows that they will always love each other whether the romance re-ignites or not. 
HE IS OPEN TO REUNITING
While Brian made it clear that their separation had nothing to do with any supposed "cheating," he did leave the door open for a possible reconciliation in the future, as he said:
"So the paths have started gone in separate ways for now. They could come back together. They may not. We don't know. I don't know."
ROCKY RELATIONSHIP HISTORY
What we do know is that Brian and Megan had their fair share of ups and downs since their first meeting on the set of "Hope & Faith" back in 2004. With the feeling electrically mutual, Megan and Brian started dating and got engaged in November 2006 for the first time.
Megan and Brian called their engagement off in February 2009, only to get engaged and tie the knot the following year. With the couple finally married, they started building their family with the addition of their first two sons.
However, in 2015 Megan filed for divorce, citing irreconcilable differences, but a few months later, Megan and Brian announced they were expecting their third child together. The following year, the couple reconciled. 
EQUALLY SERIOUS ABOUT PARENTING 
Even though their romance is on the rocks, the former couple takes their roles as parents seriously. During an interview late last year, Megan Fox gave a rare glimpse into her parenting style with Brian and said that they encourage their children to be "whoever they are."
Authenticity, care, consideration, and love are all qualities they hope to cement in their children's lives while also equipping them with values friendly to the environment.