Craig Melvin Is All Smiles Posing with Wife in between Filming the Sports Emmys & Fans Love It
"Today" star, Craig Melvin and his wife, Lindsay Czarniak were an absolute delight as they took some time to share snapshots on social media amid work.
American Broadcaster Craig Melvin and his star wife, Lindsay Czarniak took some time off work to share sweet photos of themselves on Instagram.
Melvin, an MSNBC reporter, revealed that they were working from their home basement before going away for some cozy snapshots.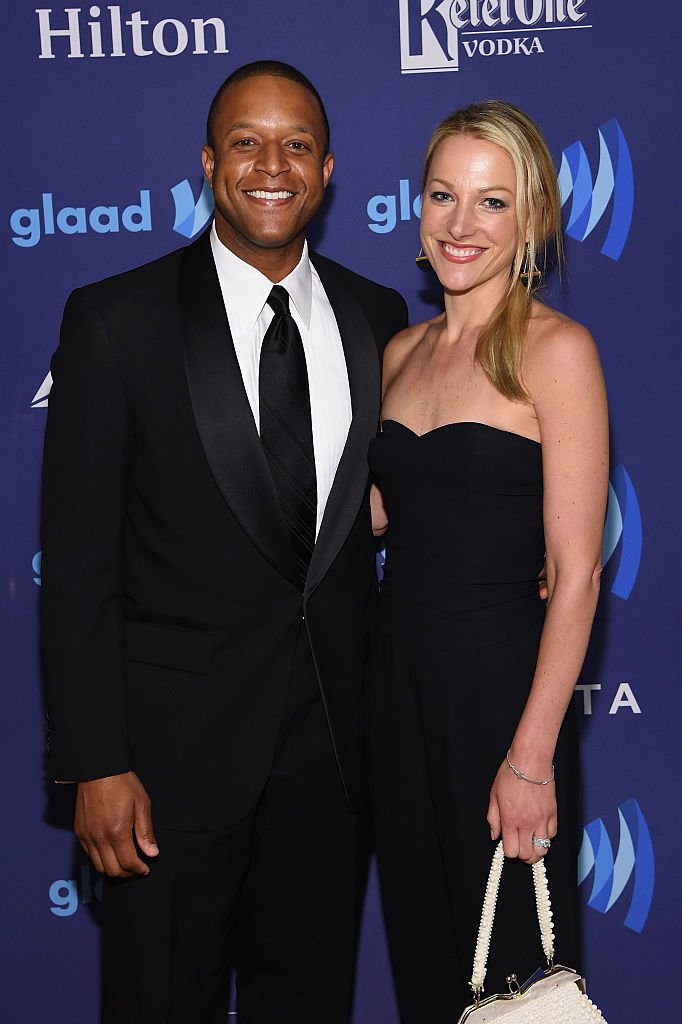 A SWEET COUPLE 
The photos shared on Melvin's Instagram page presented the behind the scenes set up that the couple erected in their basement as they prepared to virtually host the 2020 Sports Emmy Awards. Melvin captioned the post:
"Another pandemic first. My wife @lindsaycz and I are hosting the Sports Emmys from our basement…"
The next snapshot was a pleasant selfie of the couple who smiled brightly into the camera. While the 41-year-old rocked a sharp tuxedo, his wife looked elegant in a black and gold colored evening dress. On her Instagram page, Czarniak shared another set of photos of her and her spouse.
FANS WERE IN AWE
The couple's fans turned up in the comments with admiration as they cheered them on. Someone admired, "You both look awesome!" Another exclaimed, "Wow! Great pics! You two are the sweetest couple." 
More fans joined the timeline with jolly comments and lighthearted jokes. One fan shared, "Love your win rack!!" Fellow broadcast stars like Sheinelle Jones and Keir Simmons also showed their approval.
INSIDE MELVIN'S MARRIAGE 
The "Today" third-hour anchor and his Fox News star wife became second-time parents after welcoming their baby girl, Sybil "Sibby" Melvin. The couple came about Sybil's alias after their first child Delano started calling her Sibby right from the womb.
Melvin shared that though he was not willing to learn the baby's gender before birth, he was secretly hoping to have a baby girl. About fatherhood, the TV anchor stated that it was overwhelming, but the love he felt was "amazing."
THEIR LOVE TIMELINE 
Melvin and Czarniak, 42, were working as colleagues at WRC-TV when they shared an interest in each other. At the time, Czarniak just returned from her trip to the Beijing Olympics, and they struck it off from the start.
The two bonded over their love for music and Whatchamacallit candy. The lovebirds also decided to keep their relationship a private affair until they were ready to share with their colleagues.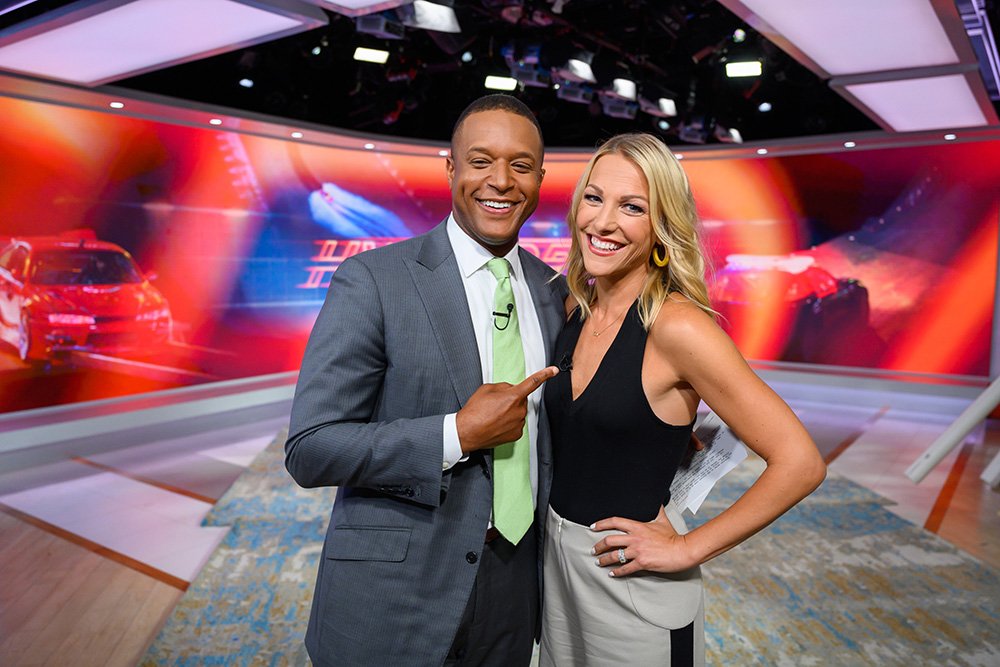 Czarniak, who worked as ESPN's Sportscenter's anchor for seven years, took a break to face motherhood. While at home, she made sure to keep busy with freelance jobs.
Besides being passionate about her family and motherhood, Czarniak has an avid interest in racing. After joining Fox Sports, she explored her passion.