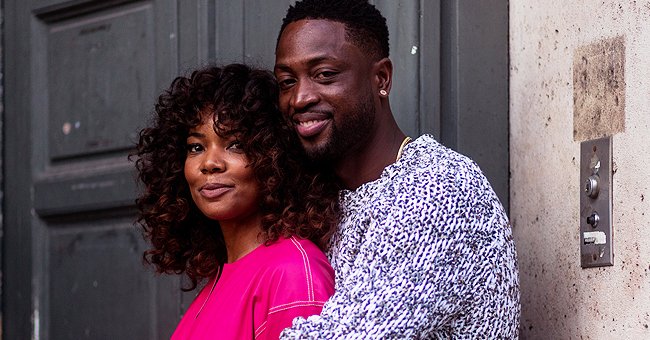 Getty Images
See How Gabrielle Union and Dwyane Wade Spend Time Outdoors with Their Adorable Daughter Kaavia
Gabrielle Union and her husband, Dwyane Wade were recently seen enjoying quality family time with their one-year-old daughter, who was all shades of adorable.
Kaavia James might only be one year old, but the toddler keeps winning fans' hearts with her adorable attitude.
In a recent video shared on her personal Instagram, she was seen spending time with her famous parents, NBA star Dwyane Wade and actress Gabrielle Union.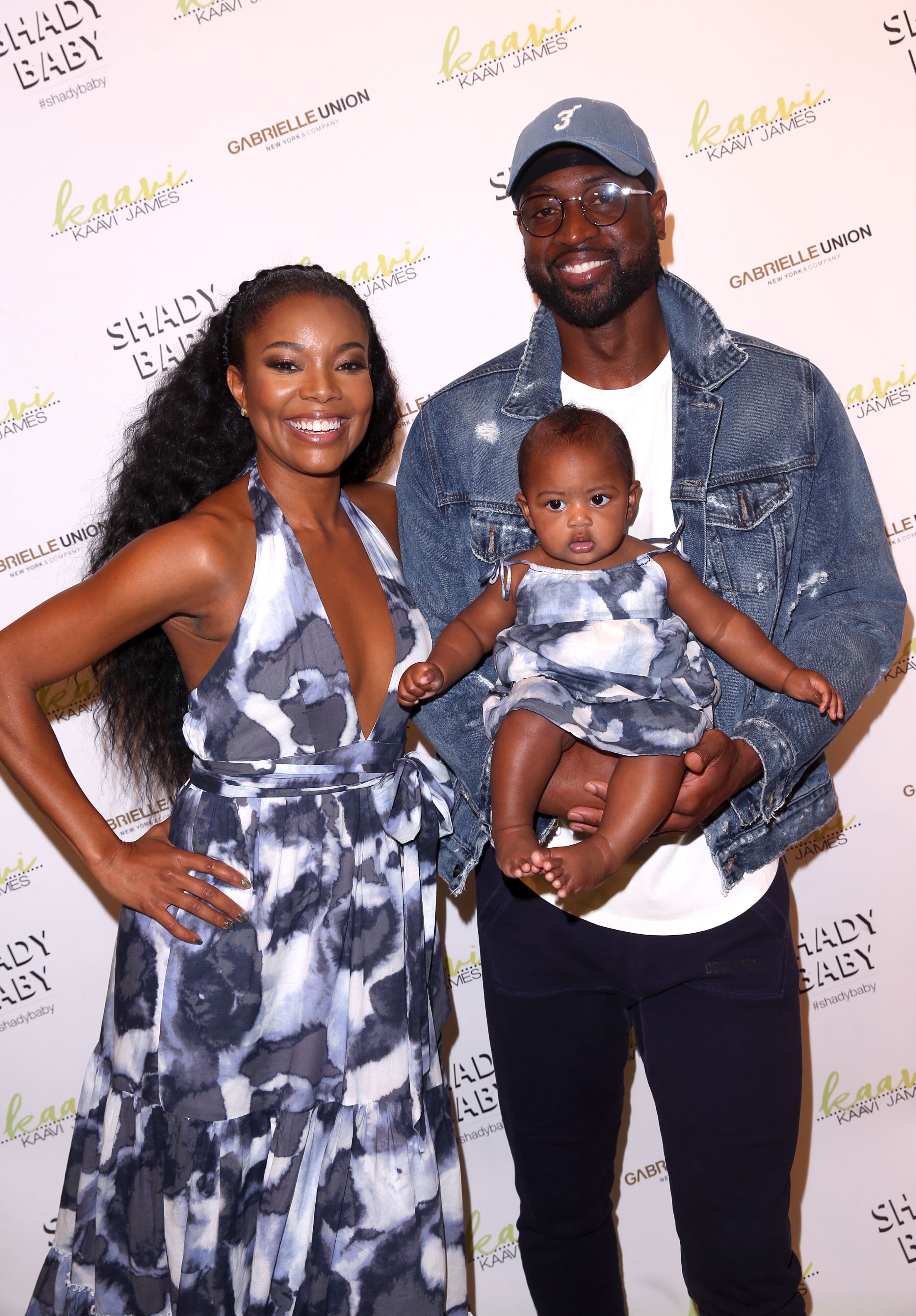 Gabrielle Union, Dwyane Wade, and Kaavia James Union Wade visit a New York & Company store in Burbank, CA to launch Kaavi James Collection on May 09, 2019. | Photo: Getty Images
While Union and Wade sat on a black mat, Kaavia stood next to them as she held what appeared to look like a cellphone. With her father giving her a massage at the back of her legs, Kaavia sassily ignored her mother's antics.
Although Kaavia's Instagram is managed by her parents, the video was captioned with a note believed to be a reflection of the toddler's attitude. The caption read:
"They keep forgetting I've been here before, and I have no time for their antics."
The note concluded with a hilarious message to toddlers, which urged them to remain strong and firm in the fight against their parents' antics.
Shortly after sharing the post, fans and followers took to the comments section where they gushed over Kaavia James.
Last month, Union and her beau attended the virtual edition of the annual GLAAD Awards.
One user wrote, "lmao, so cute! She looks back like wyd!" while another commented, "Awwww I can't wait till she starts talking." Earlier in June, Union celebrated Juneteenth by sharing an adorable clip of Kaavia.
Amid the COVID-19 quarantine, Kaavia has also been at home with her parents and at a point, the toddler appeared to be tired of the situation. In March, Wade took to Instagram to share a hilarious photo of Kaavia James sitting on a couch with both arms folded.
Although Kaavia looked super adorable in her pajamas, she was seen sporting a pensive look with a pout. This picture has long become a meme for internet users.
Along with showing off Kaavia, Wade and Union are also making sure to instill some important values in their daughter. One such value is self-love and confidence, and for Union, it is important for her to teach Kaavia and her thirteen-year-old stepdaughter, Zaya, to love their hair for what it is.
Last month, Union and her beau attended the virtual edition of the annual GLAAD Awards where they presented an award. Taking to Instagram, Union shared photos of herself posing alongside Wade in their gorgeous and chic outfits.
While Wade donned a black suit with a pair of sneakers, Union rocked an oversized jacket with black shorts that showed off her toned legs.
Clearly, not only is Union teaching her daughter how to be confident, but she also continues to set an example for the little girl, and without a doubt, Kaavia is going to grow up to be comfortable in her own beautiful black skin.
Please fill in your e-mail so we can share with you our top stories!