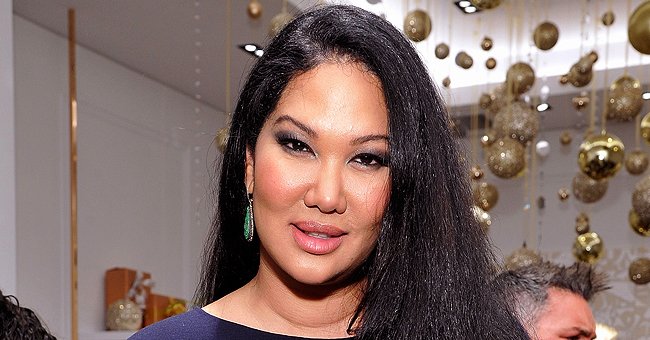 Getty Images
Kimora Lee Simmons' Daughter Ming Flaunts Her Toned Body While Basking in the Sun in a New Swimsuit Photo

Kimora Lee Simmon's daughter looks fantastic as she shares a photo of herself sunbathing in a swimsuit.
When your mother is Kimora Lee Simmons, you are bound to pick a thing or two about working your angles and posing, and for her daughter Ming, the apple definitely has not fallen far from the tree.
Ming shared a stunning photo of herself as she sunbathed, wearing a beautiful yellow swimsuit and she looks terrific.
Just like her mother, Ming is involved in the fashion industry, even appearing in her mother's fashion shows.
Currently attending New York University, she opened up about working with her mother, saying that she found her inspiring. She said:
" I think that it's always good when my mom lets me have a little bit of creative direction and she listens to me. It's really inspiring to me to see that as a young lady."
Ming and her sister Aoki Lee Simmons, who is a freshman at Harvard University, joined their mother when she relaunched her brand "Baby Phat" last year.
Recently, her family welcomed a new member after Kimora announced that she had adopted a 10-year-old son named Gary.
Last year, Kimora and her ex-husband Russel Simmons sent Aoki off to college.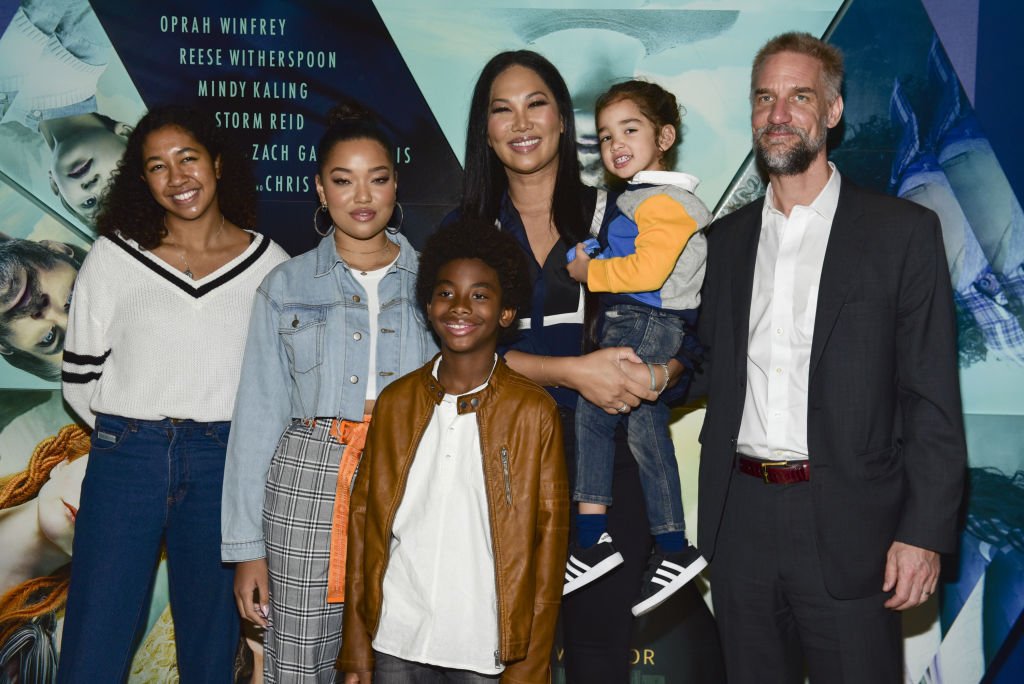 Aoki Lee Simmons, Ming Lee Simmons, Kenzo Lee Hounsou, Kimora Lee Simmons, Wolf Lee Leissner and Tim Leissner host the special screening of "A Wrinkle In Time" for disadvantaged youth| Photo: Getty Images
Gary has been appearing in family photos shared by Kimora and her daughters, with the supermodel announcing the news to her fans.
A rep for the family spoke about the newest addition, writing that Gary joined the family as both girls left for school. The statement said:
"He joins the family as Kimora's two daughters have gone off to college. Kimora now has all boys at home. Gary joins sons Kenzo Lee Hounsou and Wolfe Lee Leissner."
Last year, Kimora and her ex-husband Russel Simmons sent Aoki off to college at Harvard where she was starting as a freshman.
Aoki joked that as soon as they arrived, her mother invited a group of girls to dinner so that she would make friends.
In addition to her two daughters and Gary, Kimora also has a son, Wolfe, with her husband, Tim Leissner, and another son with ex Djimon Hounsou, Kenzo.
Last year the actor accused Kimora of keeping him away from his son. However, she hit back at the claims, revealing that it was Hounsou who had not been making an effort to make plans.
Please fill in your e-mail so we can share with you our top stories!