Michael Strahan's Daughter Sophia Looks Beautiful in a Colorful Hoodie and Pigtails in a New Picture
One of TV star Michael Strahan's cute twin daughters, Sophia treats fans to an adorable photo showing off her dashing looks and cute hairstyle in a new social media post.
Sophia Strahan, the younger twin daughter of former pro footballer and reality TV star Michael Strahan, recently shared a lovely photo on her Instagram story.
The sweet-looking 15-year-old twin with an adorable smile is seen rocking a rainbow-colored hoodie that complements her skin, with her cute pigtails hanging out from under.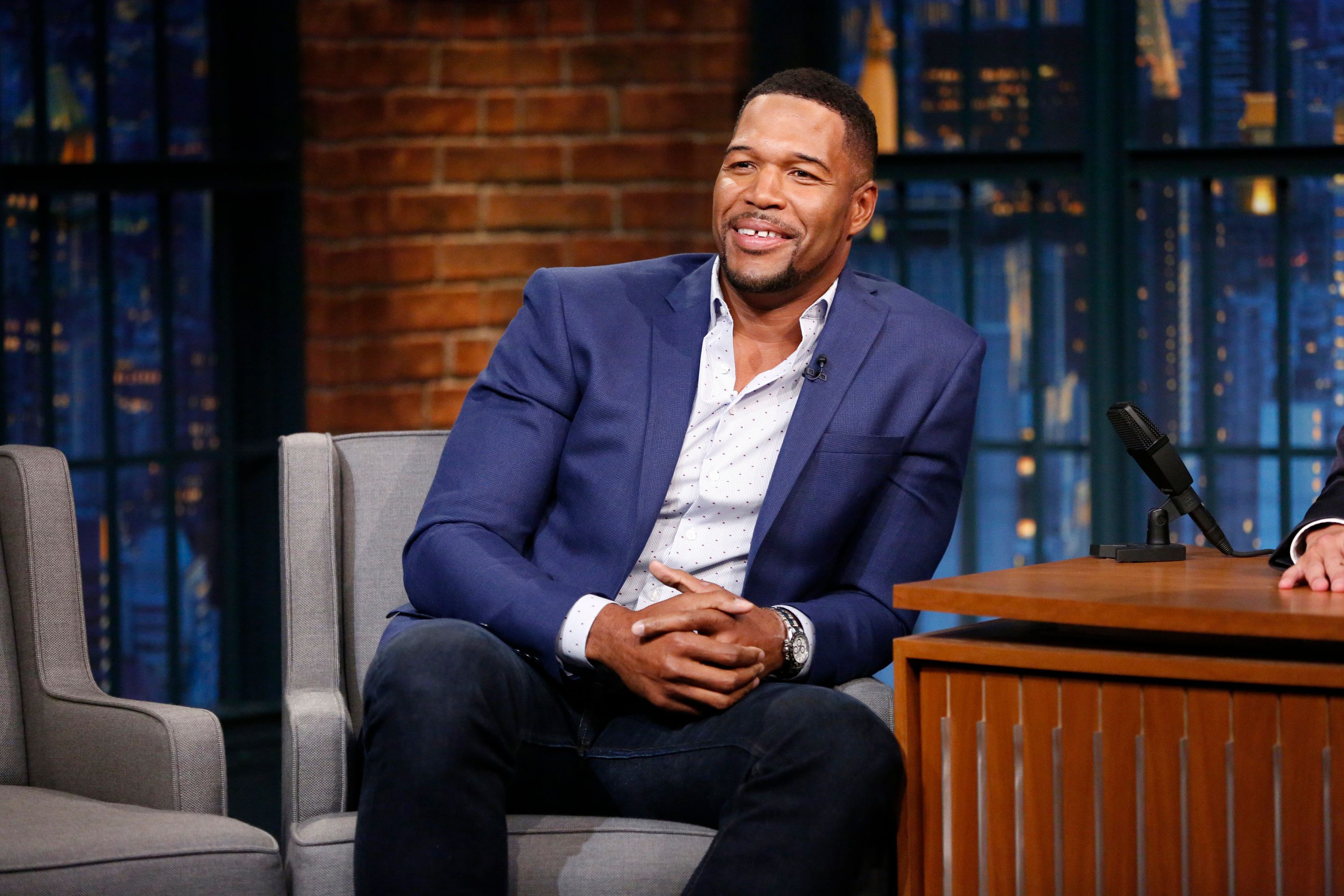 The teenager looked relaxed as she reclined on a sofa and smiled at the camera while an elegant pink lamp was in the background.  Even though the curly-haired beauty was not wearing any makeup, she looked beautiful as can be in her natural state.
[Michael Strahan] has continued to inspire the admiration of many as he maintains a balance between his thriving career and healthy family life.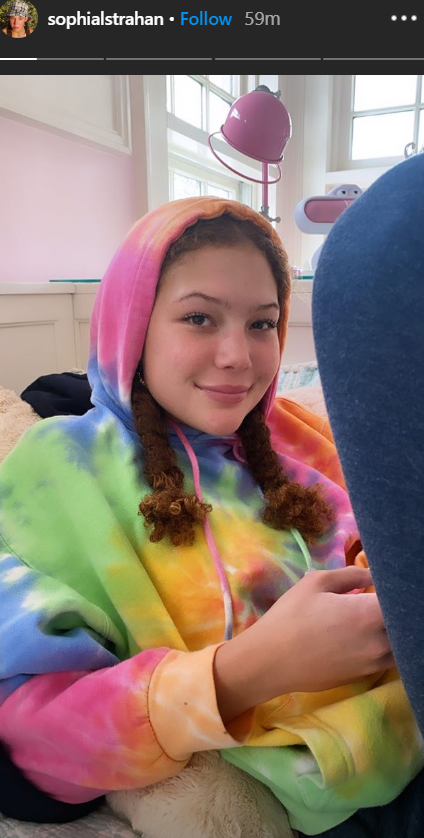 Strahan not only has two adorable twin girls — Sophia and Isabella, 15, but he is also the proud father of Michael Jr., 25 and daughter, Tanita, 28.
The TV host shares his first two kids with his first ex-wife, Wanda Struttin and had his twins during his second marriage to ex-wife, Jean Muggli, which ended in 2006.
Juggling a thriving career on TV with being a single father certainly takes a lot of effort, and Strahan seems to have been pulling it off quite nicely.
Back in 2016, his four kids had been in different parts of the country, but he refused to allow that to get in the way of spending quality time with them, which was a priority for him. He explained:
"During their school year, I get on a plane, and I fly to see my kids. And whenever they get a break, they come to New York".
It was evident at the time that despite the challenges the family had faced, they had formed powerful bonds, with each of his children flourishing and enjoying their lives.
While his daughter Tanita had been studying art, Michael Jr. was pursuing a degree in psychology, and his twins were shuffling between North Carolina and North Dakota, living a "crazy life."
Indeed, the pro footballer turned TV personality has continued to inspire the admiration of many as he maintains a balance between his thriving career and healthy family life.
It would be recalled that the charming father-of-four opened up to People Magazine about how he was learning from his kids, explaining that his children were teaching him that "you are allowed to have fun" and "be yourself".
The loving father also revealed that he wanted his kids to have as much fun around him as he did with his dad. This was the case when the 47-year-old was spotted on the orange carpet at the Kids Choice Sports 2019 awards last year posing proudly with his adorable twin girls.
Strahan used the opportunity to reveal some interesting tidbits about his lovely twins, noting that they were not only smart but had also developed a love for reading at an early age. Speaking about his younger twin-daughter, he remarked fondly:
"'And then there's Sophia, the younger of the twins, who is always asking questions, very curious."
Strahan undoubtedly loves being a father and his beautiful family is truly admirable!