Getty Images
Stevie Nicks Fears She Will Not Sing Again after Contracting COVID-19 – Why Does She Think So?
Veteran singer Stevie Nicks gives a stern warning to her fans and urges them to take COVID-19 seriously as she fears that she might not be able to sing again if she contracts the virus.
Stevie Nicks has a stern message for her fans and followers who refuse to take the ongoing COVID-19 pandemic seriously. The singer who has been advocating for people to wear their masks and keep safe took to Facebook yesterday to issue another warning.
In the lengthy post, the "Landslide" crooner referenced the current statistics of deaths in the United States as an indicator that the virus is wreaking havoc even though many treat it with levity.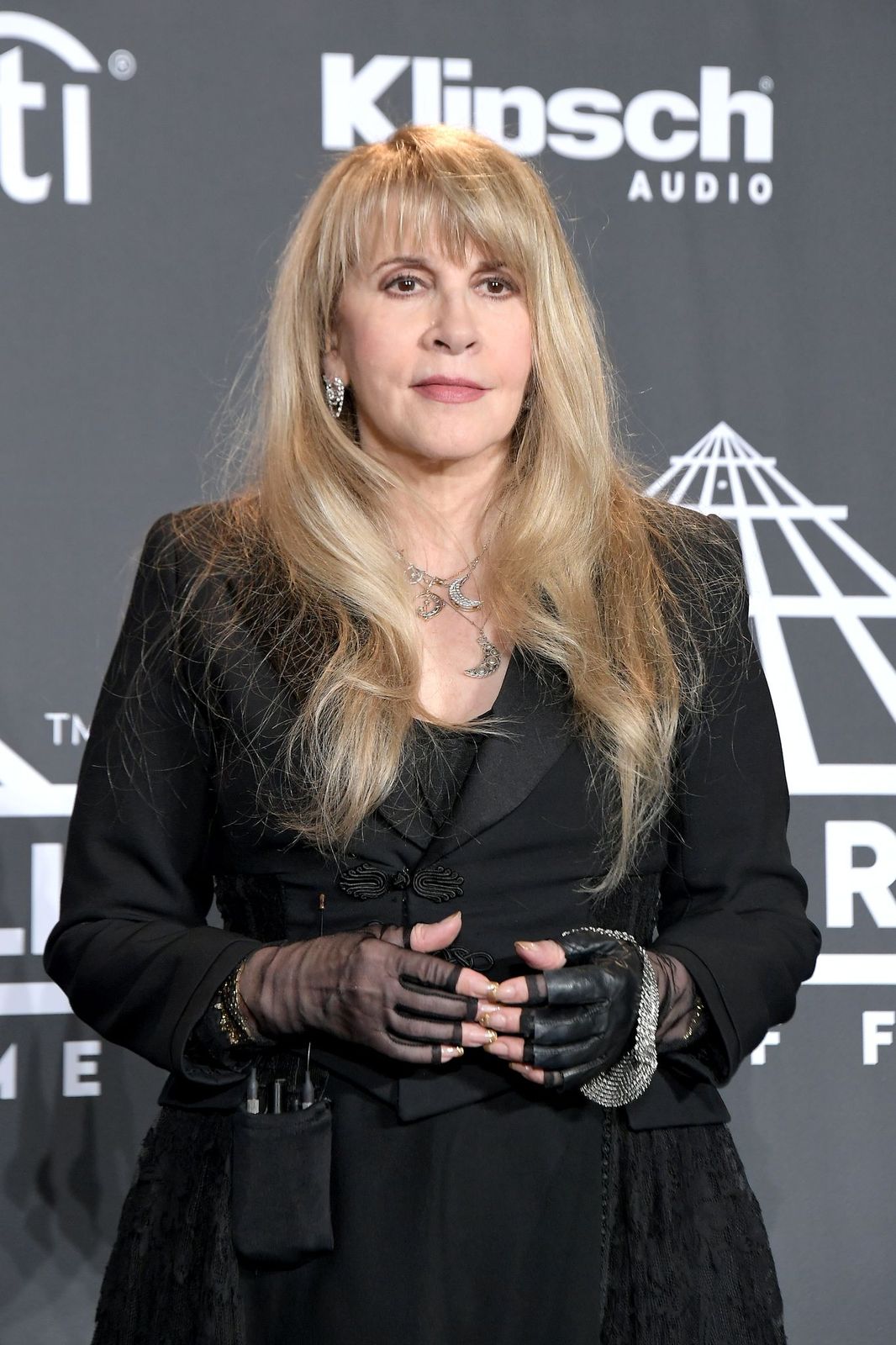 Inductee Stevie Nicks at the 2019 Rock & Roll Hall Of Fame Induction Ceremony - Press Room at Barclays Center on March 29, 2019 | Photo: Getty Images
Describing the novel coronavirus as a "silent killer hiding in the shadows," Nicks begged her fans who refused to wear masks to do better and not consider it to be a political statement.
It is no surprise that [Stevie Nicks] has significant concerns about the virus as she reportedly battled the flu last spring.
She further explained that the virus was no respecter of status or age and that those who have contracted it still grapple with its after-effects, before offering a grim reality about how the diseases my affect her. She wrote:
"If I get it, I will probably never sing again. Put me on a ventilator, and I will be hoarse for the rest of my life~ I don't have much time… I am 72 years old…."
Nicks made sure to call out people who were gathering at beaches, bars, and parties before likening the world's current situation to the season of "American Horror Story" she appeared in.
In conclusion, the 72-year-old highlighted the repercussions the virus could have on the music community and senior community members, begging people to "never put your family members who are older and more fragile in danger."
It is no surprise that the singer has significant concerns about the virus as she reportedly battled the flu last spring. Nicks' fears about her health are valid as CDC reports that sore throat, congestion, difficulty breathing are some of the symptoms experienced when COVID-19 is contracted.
Her grandfather Aaron Nicks, a renowned country singer, was the one who bought her first guitar and taught her how to play famous country songs.
She was part of the band, "Challenging Times" and collaborated with Lindsey Buckingham before joining Fleetwood Mac. Alongside being in a group, Nicks has a thriving solo career.
Please fill in your e-mail so we can share with you our top stories!