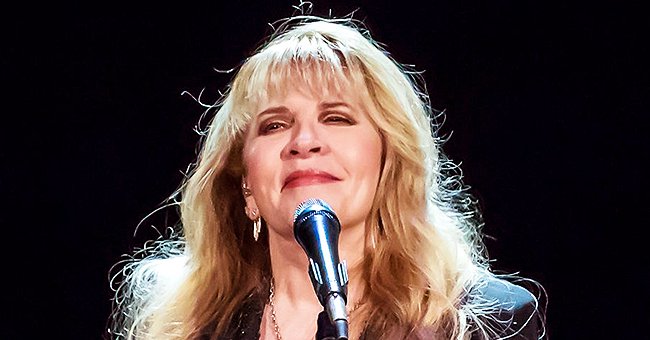 Wikimedia Commons
Stevie Nicks Has Lived a Tumultuous Life as a Female Rocker - Here Are 10 Behind-The-Scenes Stories about the Singer

She incarnated the stereotype of the wild rock and roll star that few women had done it in her time, and she had quite an interesting ride that saw her conquer the business and dancing at the edge of death itself.
The 71-year-old singer and songwriter Stevie Nicks is known as the spotlight-stealing lead singer of the influential rock band Fleetwood Mac as well as for her eclectic and successful solo career.
But behind her public image and the outrageous rumors that surround her, there are a lot of interesting things going on behind the scenes that offer a true dimension of her life journey.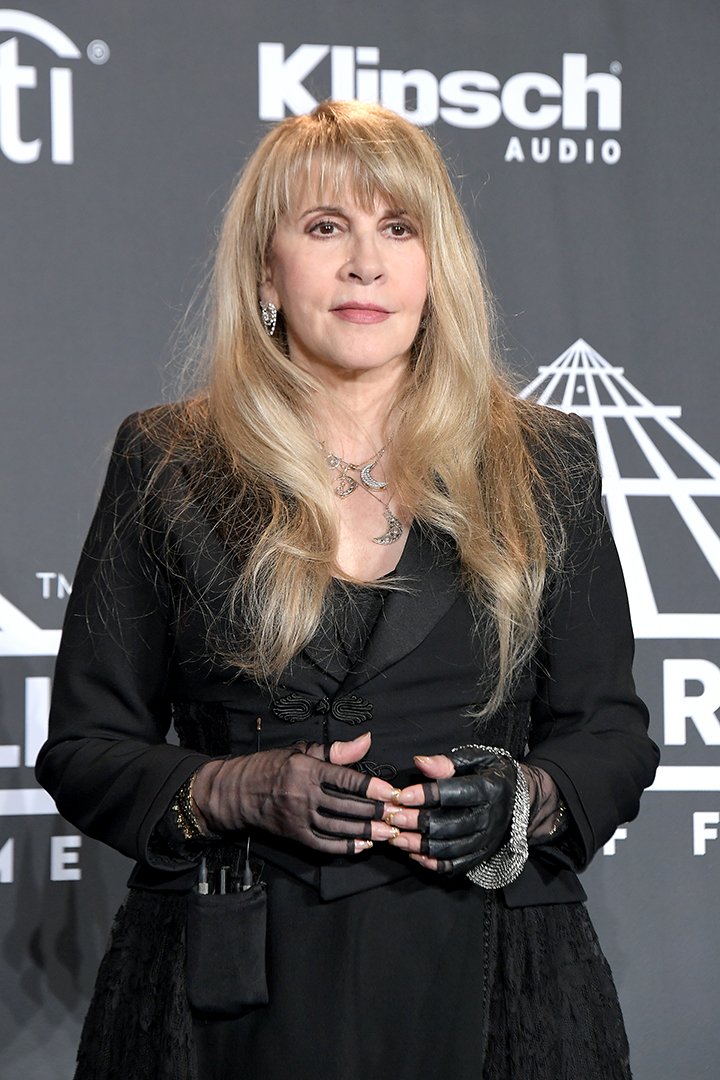 Stevie Nicks. I Image: Getty Images.
RECRUITED ON NEW YEARS EVE
The last-minute exit of longtime Fleetwood Mac guitar player Bob Welch left band owner Mick Fleetwood desperate for a replacement, and he set producer Keith Olsen on a mission to find him or her.
Olsen, who had co-produced the second album of the duo of Stevie Nicks and then-boyfriend Lindsay Buckingham, thought about the latter to join the band filling in for Welch, which he accepted on one condition: Nicks was coming with him.
The negotiation wasn't easy, but we know that in the end, they said yes. Olsen reportedly spent New Year's Eve 1974 talking the couple into joining Fleetwood Mac, which started the band's most successful period.
MYSTICAL DANCER
Nicks was a dance enthusiast since she was a little girl, and she even took some ballet classes both as a child and as an adult, and while she never became a ballerina, she is famous for her signature moves on stage.
But according to sound engineer Ken Caillat, who worked on the recording of Fleetwood Mac's first album with Nicks, there was something more to her dancing than artistic pursuit.
"She believed she had magical powers," Caillat told author Zoe Howe, writer of the book "Stevie Nicks: Visions, Dreams, and Rumours." Nicks reportedly "whirled and pirouetted around the studio, her arms aloft, apparently in an altered state."
HER OWN COVEN
Much to Nicks' liking, she has developed the reputation of being associated with magic and witchcraft. But her interest in the occult was more than a trend and anesthetic; it was a refuge for her during difficult times, in a symbolic way.
Borrowing the concept of a coven of witches, Nicks formed her own coven around her to help her cope with the devastating pressures of her first tour with Fleetwood Mac.
"My first impression of touring with Fleetwood Mac was seeing Stevie and her acolytes… She seemed to collect talented, young, beautiful girls who would then dress like her and follow her around all the time," Kenny Loggins recalled.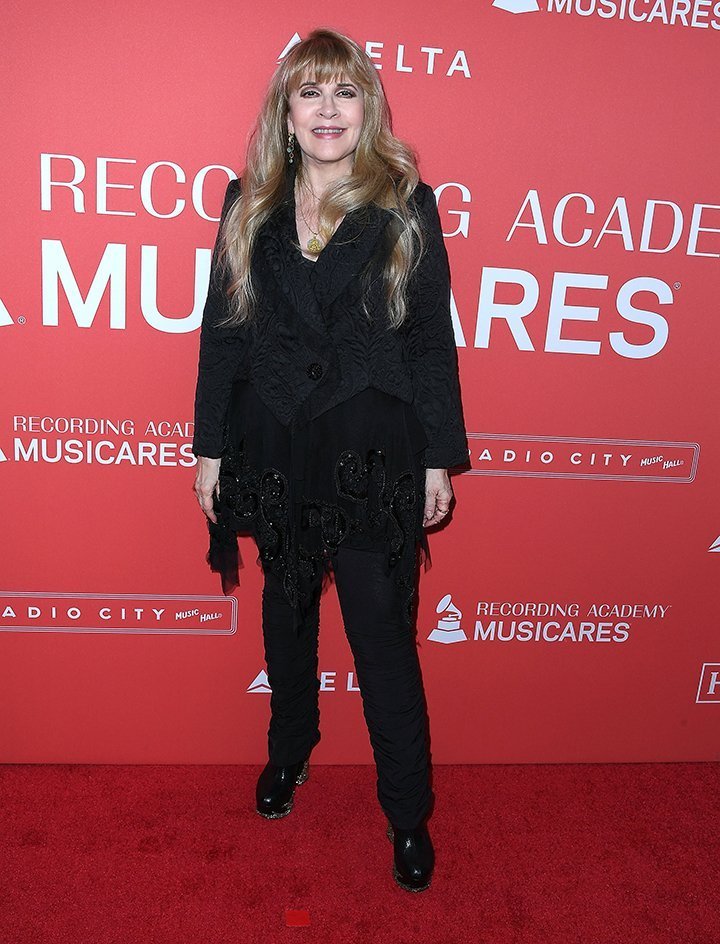 Stevie Nicks. I Image: Getty Images.
PARTYING TOOK A TOLL ON HER
But as exhausting as it was for Nicks to tour, she came to enjoy the success she helped her new band achieve, and by 1977, when the album "Rumours" was released, she was partying so hard that she nearly went blind one night.
According to biographer Howe, the singer left her contact lenses on for a full two days, which caused severe damage to her cornea, forcing her to bandage her eyes for days and almost losing her sight.
AN ABUSIVE RELATIONSHIP
After Buckingham and Nicks joined Fleetwood Mac in 1975, his attitude around her started to change and he revealed his controlling and abusive nature by turning against his girlfriend for fear that she was overshadowing him in the band.
According to biographer Stephen Davis, Nicks felt increasingly threatened and belittled by Buckingham, and it escalated to the point of the latter physically assaulting Nicks in 1987, which led to his departure from the band.
SHE MARRIED HER BEST FRIEND'S HUSBAND
Contrary to her own convictions and her focus on her career, Nick opted to marry her best friend Robin's former husband Kim Anderson in a moment of weakness after Robin passed away from leukemia in 1983, leaving a newborn child behind.
"It was so the wrong thing. To take Matthew and [Robin's] husband was so beyond insane," Nicks told Huffington Post in 2013 about the marriage, which lasted less than a year.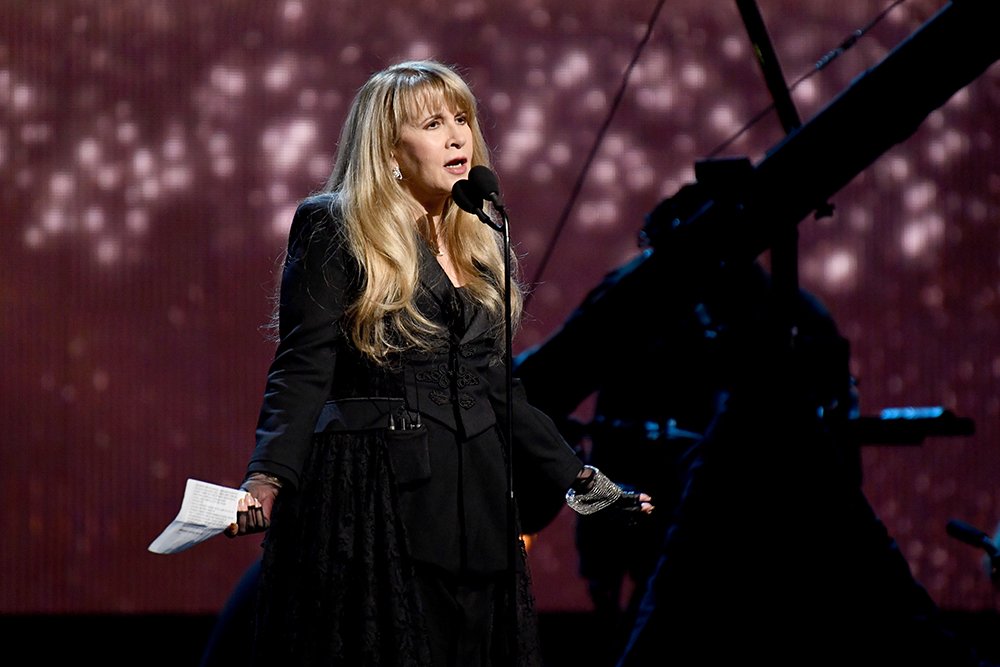 Stevie Nicks. I Image: Getty Images.
SHE COULD HAVE DIED IN THE '80S
By 1982, Nicks had made all the wrong decisions a rock musician could make, and had descended into a life of substance abuse and self-destructive behavior that resulted in a terrifying warning from a doctor.
Nicks shared years later that the health professional told her she was at risk of having a fatal brain hemorrhage if she didn't stop using drugs right away. It took Nicks another decade to beat her bad habits, but she was lucky enough to live.
SHE REFUSED TO WORK WITH PRINCE
Nicks' association with late singer Prince started when she wrote her solo hit "Stand Back" inspired by the latter's track "Little Red Corvette," released a year prior, in 1982.
Satisfied by Nicks' creation, Prince showed up during the recording session of the song and performed an uncredited synth part. But when he later invited her to collaborate in his most famous song, "Purple Rain," she refused.
"It was so overwhelming. I listened to it and I just got scared. I called him back and said, 'I can't do it. I wish I could. It's too much for me.' I'm so glad that I didn't, because he wrote it, and it became 'Purple Rain," she later admitted.
SHARING THE STAGE WITH LEGENDS
Before debuting as a duet, Buckingham and Nicks were part of the band Fritz, the first group that Nicks was ever part of, and during the years with them, Nicks had the chance to open for some of the most legendary rock acts.
Not only they share the stage with Jefferson Airplane, Creedence Clearwater Revival, Janis Joplin, and Jimi Hendrix, but also the latter allegedly once dedicated a song to the future Fleetwood Mac frontwoman.
CHARITY WORK
In 2004, she started to visit wounded and recovering war veterans in military medical centers in Washington DC, and she came up with an idea to make their convalescence more tolerable, using music as a form of healing.
Through her "Stevie Nicks Soldier's Angel Foundation," Nicks donated autographed iPods to wounded members of the Army and Navy, filled with music especially picked by her.
Please fill in your e-mail so we can share with you our top stories!