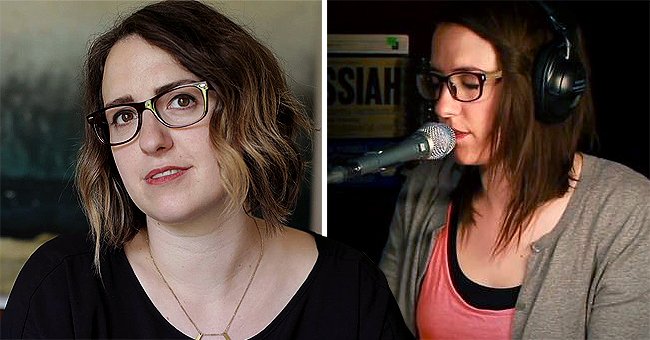 facebook.com/audreyassadmusic
Christian Music Star Audrey Assad Revealed She Had a Crisis of Faith during Her Career Break
Believers tend to go through crises of faith every once in a while. Recently, gospel singer Audrey Assad opened up about her experience and how it has shaped her career.
Assad is currently gearing up for the release of "Evergreen" — her first album in five years. Speaking with a news source, she explained how she had changed her perspective on life and faith outside the studio.
When asked about what she had been doing all this while, Assad explained that she had experienced a "deconstruction of faith."

Photo of Audrey Assad during the announcement of her project "Evergreen" | Photo: Youtube / Audrey Assad
She pointed out that when she released her last album, "Inheritance," it came from a place of unbelief. Assad pointed out that she needed time to figure out her right standing.
Part of that came from an unmentioned trauma that came from her background in the church. The singer pointed out that all these kept haunting her, and she needed help. In part, she said:
"Once I started going to therapists...I slowly started finding that at the end of the day, I have all of these big questions."
Assad pointed out that she had examined her background from how the church seemed to her. For one, she perceived the church setting where she grew up as a "cult."
There was also the fact that someone older had sexually assaulted her while she was younger. Memories like those became too much to bear.
Assad's spiritual transformation has also played a role in her conversion to Catholicism.
This isn't the first time Assad would talk about her fight with faith and God's perception. This year, she told the Raven Foundation that she had gone back to her roots to "re-learn" who God is.
At the time, Assad explained that she had seen God much differently while growing up. On its effects, she said:
"My childhood ideas of... God very much shaped my relationship with Christ to exist in a way I can only now describe as wounded, fearful, and sad."
Assad added that the wrong view of God lived with her until adulthood. She soon believed that God only loved her because Jesus had stepped in.
Assad's spiritual transformation has also played a role in her conversion to Catholicism. The gospel singer now believes that she can see her relationship with God as a loving bond between a father and a child.
This journey from doubt to renewed faith is part of what formed the new album. Assad is excited for fans to hear it.
Please fill in your e-mail so we can share with you our top stories!