Kaia Gerber Celebrates Cara Delevingne's Birthday by Showing off Matching Soulmate Tattoos
Kaia Gerber, 18, made the birthday celebration of her friend and fellow supermodel Cara Delevingne special by sharing pictures of them on her Instagram Story, including one that showed that they have matching tattoos. 
Kaia Gerber took to her Instagram Story page to wish her friend and "Solemate" Cara Delevigne, who turned 28 on Wednesday, a happy birthday. 
The pictures Gerber shared showed that she and Delevingne, apart from being close friends and supermodels, also have matching tattoos on their feet.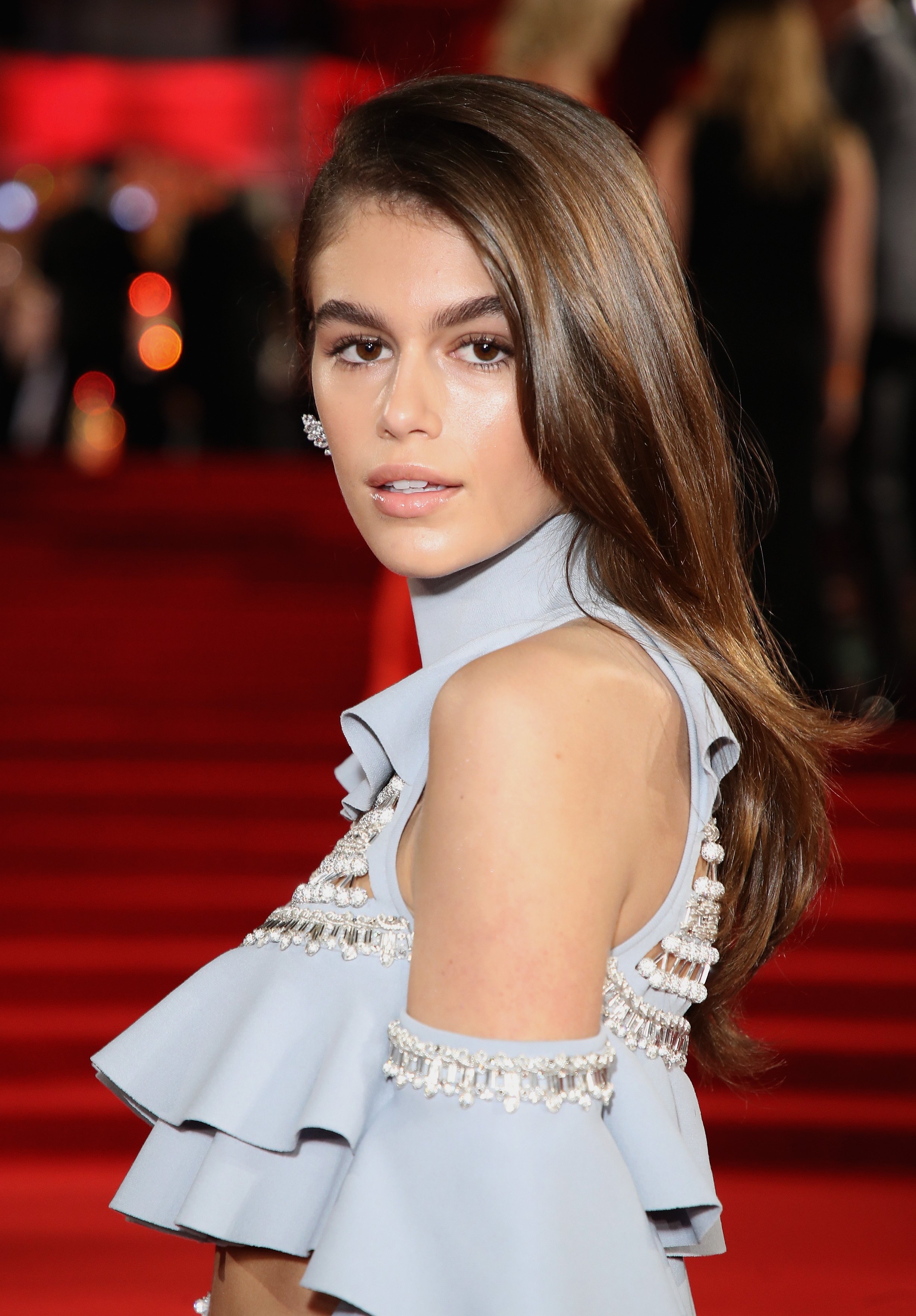 One of the pictures posted by Gerber showed her and Delevingne's feet hugging. Another photo gave a closer view of the supermodels' feet, revealing similar tattoos with the word "Solemate." 
Another photo showed Delevingne in a hoodie with Gerber's face and name on it. In the caption, the latter noted that the celebrant was the only person who wore her face on a sweatshirt.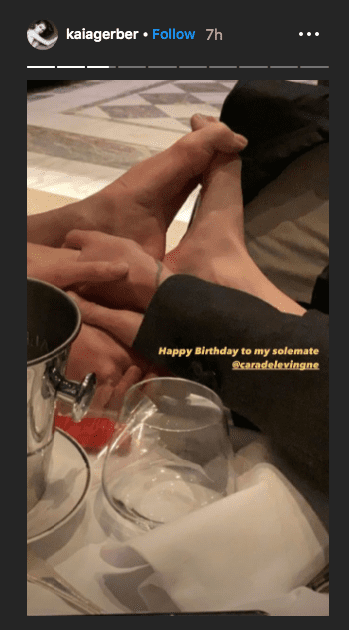 Gerber described Delevingne as the best protest buddy in a picture that showed them cuddling at a "Black Lives Matter" Protest.
It will be recalled that Gerber and Delevingne joined with hundreds of others in Los Angeles for the "Black Lives Movement." Standing outside the Hall of Justice, the supermodels detailed the day's events on social media. 
Gerber and Delevingne have been friends for many years and share a close bond.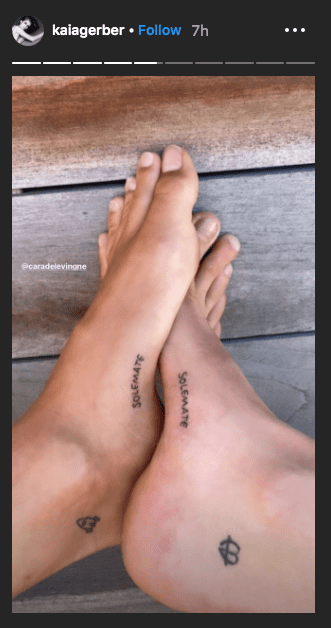 Aside from Gerber, Delevingne also received birthday wishes from her friends like Margaret Qualley, Joan Smalls, and Georgia May Jagger, who celebrated her on social media. 
Qualley said she was lucky to have Delevingne as a friend, while Smalls urged the "Suicide Squad" actress to continue turning up and shining through. Jagger, in her post, said:
"Can't wait to be old dog obsessed ladies sitting on the porch with towels on our heads chatting away lol."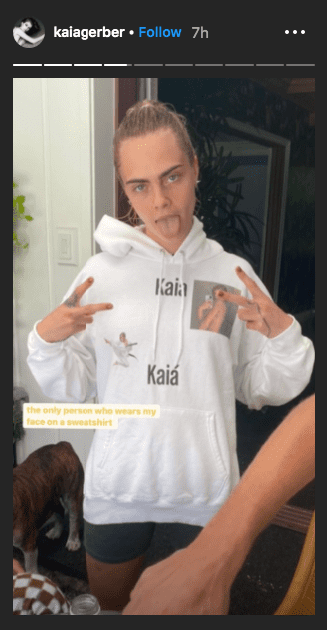 Late last month, Gerber and Delevingne showed their playful side when they slipped into one of Taylor Swift's cardigans to mark the release of the singer's new song, "Cardigan." 
Gerber shared a cute picture on her Instagram Story, showing her and Delevingne both wearing one sleeve of the cardigan, a gift from Taylor Swift. She added in the caption that they loved the clothing. 
Gerber and Delevingne have been friends
 for many years and share a close bond, so much that some people believe that they may be in a relationship. 
They have been spending so much time with each other since the turn of the year and have so much in common. If anything, their matching tattoos only emphasized their strong bond.