Heidi Klum Struggles to Swim in a Pool While Wearing a Mermaid Suit for a TV Promotion
Heidi Klum shows off her funny side as she struggles to swim in a new promotional clip while rocking a blue mermaid suit.
Though not an easy feat, Heidi Klum brought out her inner mermaid in a new video post on her Instagram.
Wearing a stylish, metallic blue mermaid suit with a bra top, Klum affirmed to her 7.5 million followers that being a mermaid wasn't as easy as it looks while sitting in her bathtub with her hands supporting her while the fake fin stuck out.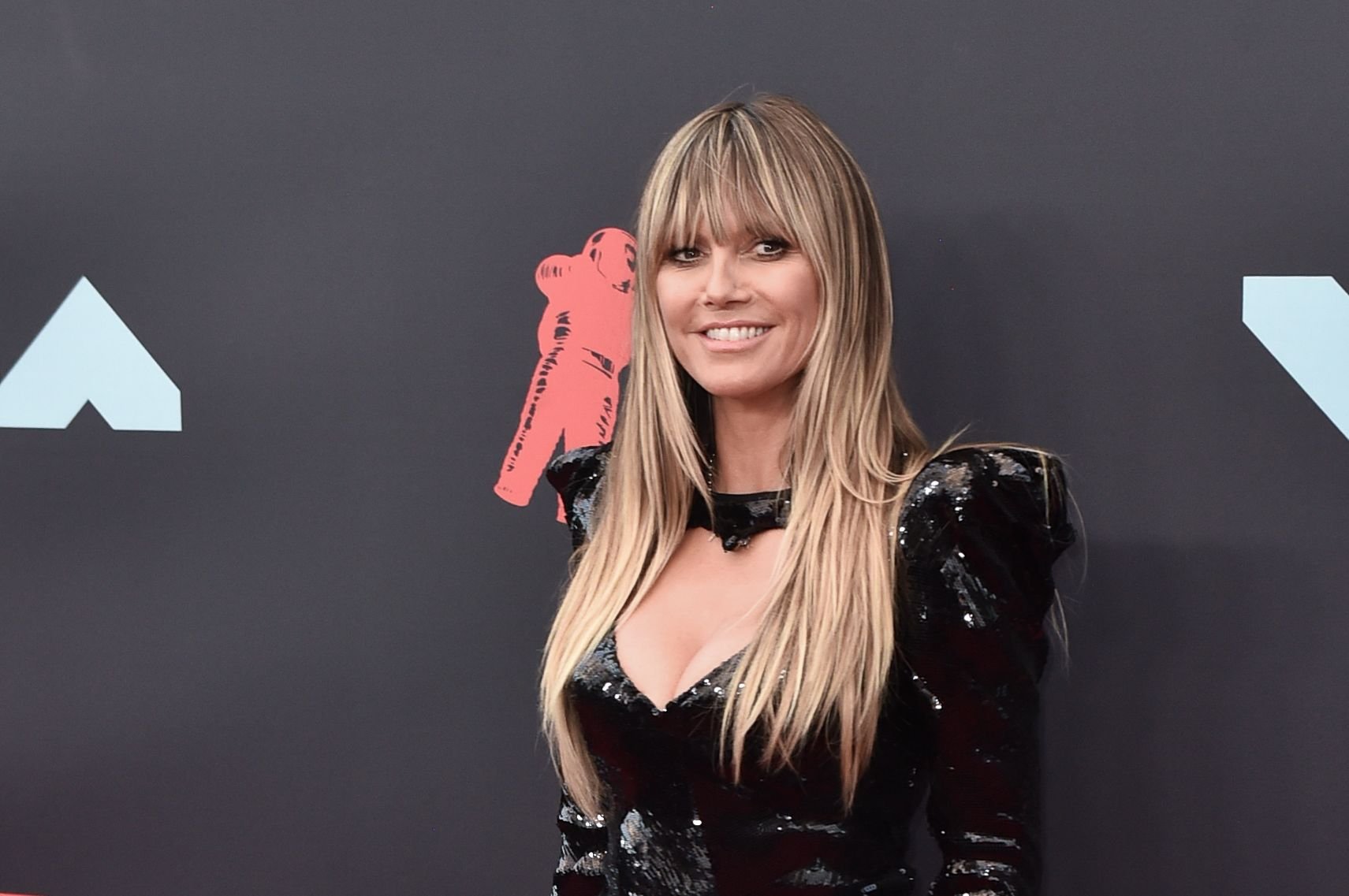 The stylish outfit featured wide fishtails with teal scale patterns while the top had purple camouflage patterns. The model had no makeup on, but her trademark blonde fringe beautifully framed her face.
Heidi's mermaid clip came shortly after she commented on her fellow "AGT" judge, Simon Cowell's health, in an interview.
In the background, an instrumental version of the song, "Under the seas" from Disney's "Little Mermaid" was playing while Klum showed fans what it was like to swim like a mermaid. 
The "America's Got Talent" judge held a circular "NBC" sign in her arms as she struggled to swim underwater. The model came up a couple of times to get some fresh air but graciously returned underwater to finish what she started.
Her daughter Leni was heard in the background, cheering her on and urging her to retake some scenes. Klum praised the 16-year-old in the accompanying caption for "being a great director, filmmaker, and cheerleader."
Although the 47-year-old former model turned off the comments, it didn't stop fans from bombarding the post with thousands of likes.
The video was behind-the-scene footage of a promotional video for NBC shows, "World of Dance," and "America's Got Talent," which the "Project Runway" judge posted on her Instagram a day before.
Heidi's mermaid clip came shortly after she commented on her fellow "AGT" judge, Simon Cowell's health, in an interview. Giving an update about his recovery after suffering intense back injuries from falling from an electric bike, Klum admitted that Cowell was doing well.
She noted that music mogul was already able to get out of bed just days after the accident and that she believes he would return to the show soon. In the meantime, however, singer Kelly Clarkson replaced him during the live show on August 11.
It will be recalled that Klum broke into the spotlight with her impeccable modeling career that started when she was just 18 years old. She soon became the first German Victoria's Secret model and was featured on the cover of Sports Illustrated in 1998.
After a successful modeling career, Klum went on the conquer the world of reality television with shows "Germany's Next Top Model," and "Making The Cut" to her name.