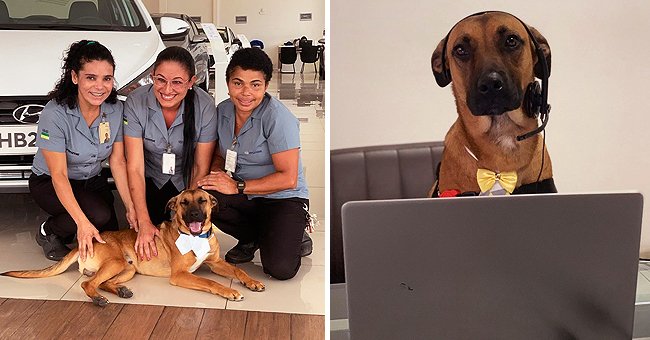 Instagram/tucson_prime
Stray Dog 'Hired' by Car Dealership in Brazil – Details of the Pup's New Job
Amid the many heartbreaking things happening in the world right now, this story of a stray dog that warmed its way into the hearts of a car dealership in Brazil is the next best thing to happen.
A stray pup kept wandering to a Hyundai Prime branch in Brazil. The dog would wait around outside the showroom and the staff started to notice the pup's visits.
One day, the pup showed up at the dealership while the rain was pouring heavily. Emerson Marino, the manager of the dealership, took pity on the pup and led him inside for some food, water, and a warm place to stay.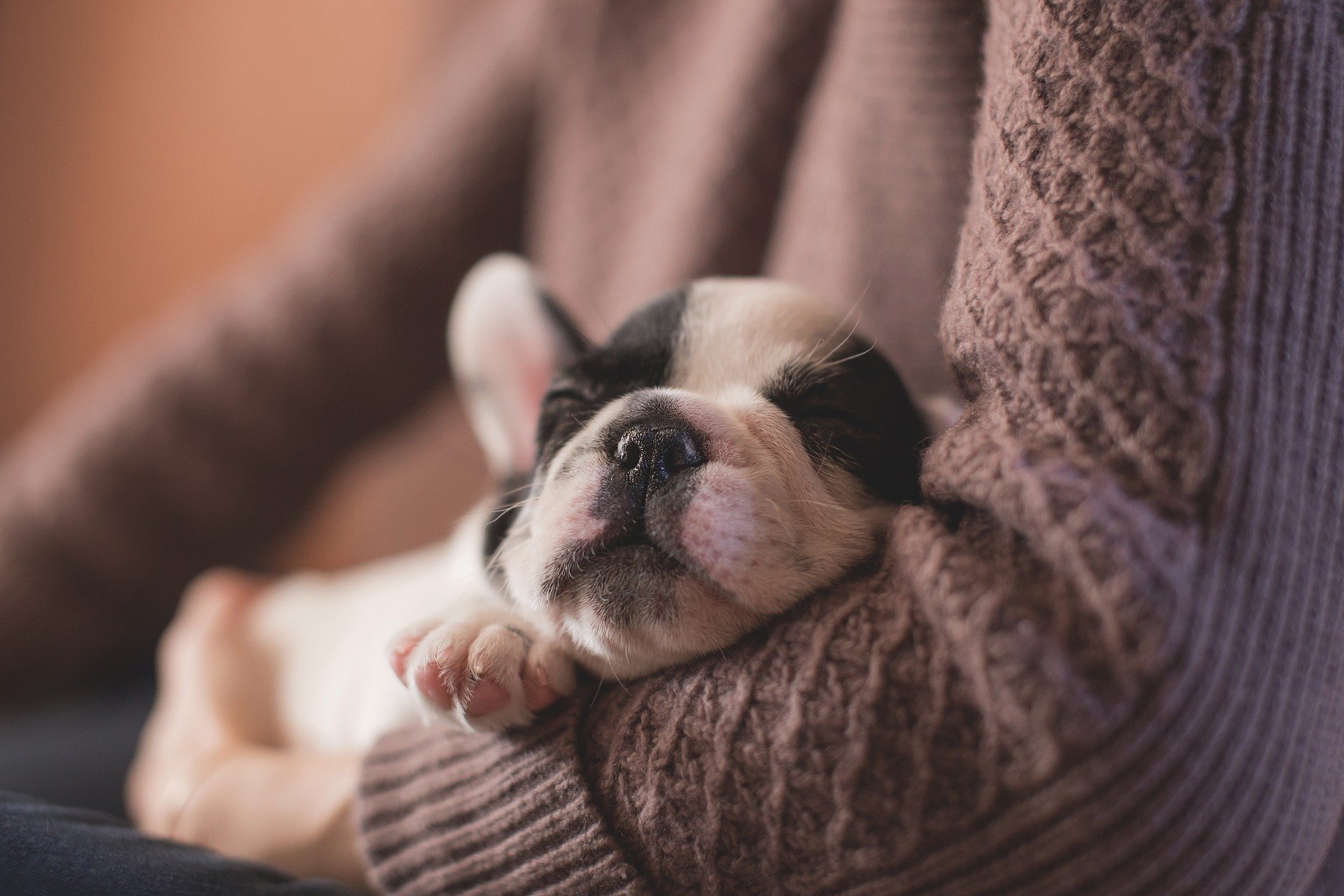 Man cuddling a dog. | Source: Pexels
The lonely canine was definitely determined to stay as he continued to hang around. Soon enough, he wriggled his way into the staff's hearts and they became so fond of him.
...he is set to star in a national advertising campaign for the company. Hyundai scored the best good boy ever!
The manager eventually adopted the dog and named him Tucson Prime in honor of Hyundai's compact crossover SUV which was released in 2004. He got a staff ID badge and even got some training with the phones.
At first, the plan was to give the dog a warm and happy place to stay while keeping him and everyone entertained. However, the staff soon found out that Tucson, the dog could do a whole lot more.
The dog's natural ability to get people to warm up to him with his friendly greetings and interactions became a marvelous sight.
Before anyone knew it, he was promoted to the front of the house. Anyone who stopped by the dealership could spot the "pawfessional consultant" sitting behind a car wheel with his good boy tie in place, interacting with customers.
Tucson's good boy deeds were often recorded on his official Instagram page, where he has garnered over 130 thousand followers.
Customers even shared how much they loved the dashing Mr. Tucson Prime and his kind and docile nature. Those who ended up buying a car eventually returned to just say hello to Tucson and sometimes they even brought gifts.
Mariano said that the company, Hyundai, had always been pet-friendly. There was no better way to integrate that into practice than to adopt Tucson as their official resident "pawfessional consultant" and mascot, especially during the current global crisis which caused many animals to be abandoned.
For Tucson, vaccinations are going to come next and he's possibly stepping up the company's employment ladder as he is set to star in a national advertising campaign for the company. Hyundai scored the best good boy ever!
Please fill in your e-mail so we can share with you our top stories!