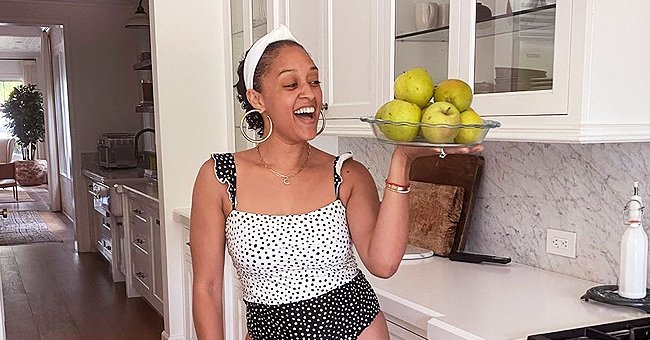 Instagram/tiamowry
Tia Mowry Poses in a Black & White Swimsuit and Reveals How Her Summer Days Have Been Looking
Actress Tia Mowry shows her fans and followers on Instagram how she has been having fun in summertime amid quarantine in a recent post.
For actress and cookbook author Tia Mowry, the words "summer" and "relaxation" mean a healthy amount of swimsuits and fun cooking. She recently posted a snap of herself showing off her stunning summer body while sharing her fun summer tips. She wrote:
"These are what my days have been looking like during #summer in #quarantine Swimsuits and #cooking in the kitchen. Can you guess what pie I made?"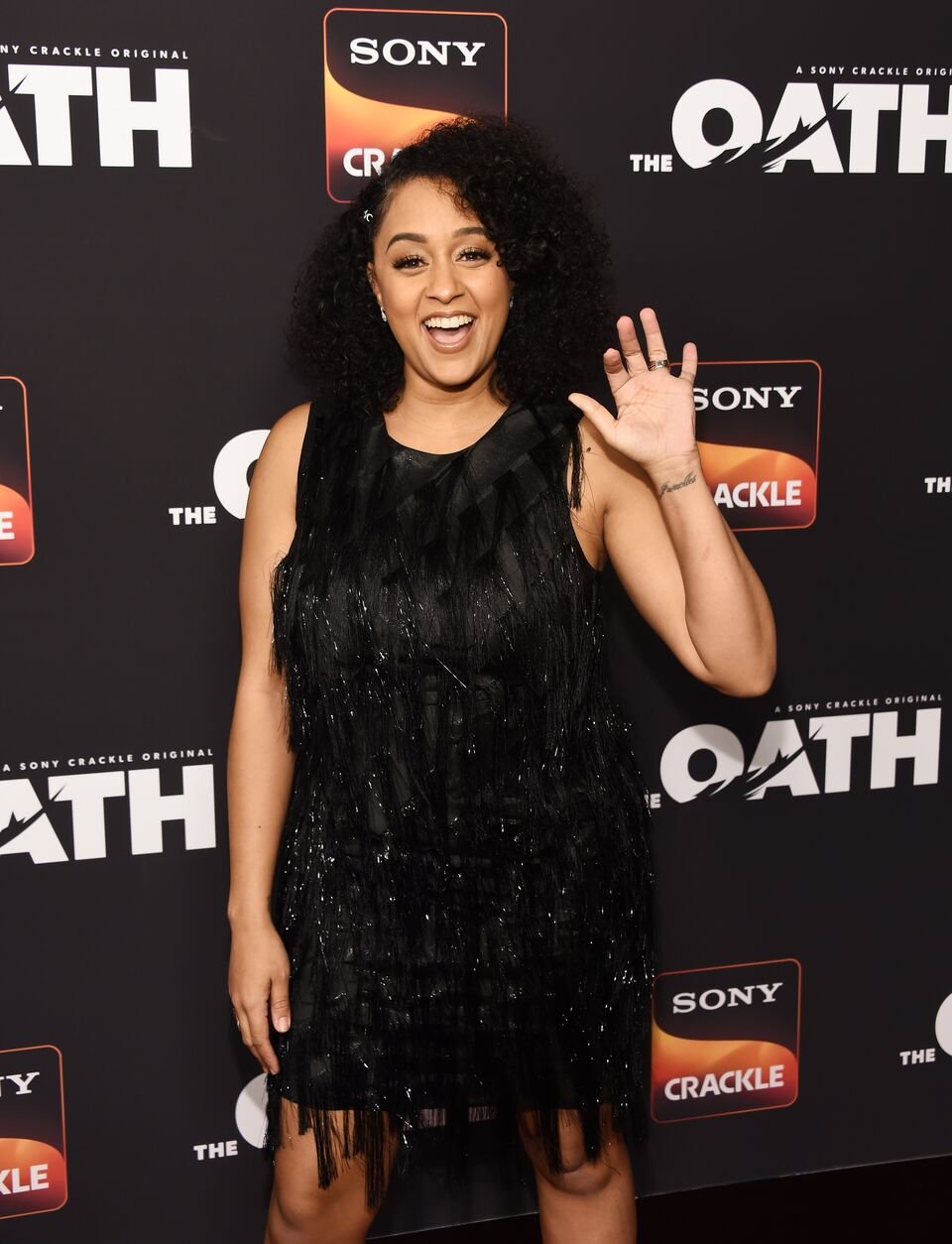 Tia Mowry at Sony Crackle's "The Oath" Season 2 exclusive screening event on February 20, 2019. | Photo: Getty Images
Mowry was looking absolutely ravishing in a skinny-strapped black and white swimsuit with polka dots. She struck a suave post with one leg extended and her other hip popped out while carrying a bowl of fresh-looking apples.
The happy smile on the actress' face was hard to miss and clearly spelled "loving summer in quarantine." Her fans thought just as much, trooping to the comment section to fawn over her stunning physique and her cute swimsuit.
Many others attempted to guess what pie she made in response to the question in her caption. As far as quarantine wellness and relaxation go, Mowry just might be a pro at the game.
In a recent interview with singer Kelly Clarkson on her eponymous show, the actress opened up about how she was settling into the world of self-care amid mental struggles during quarantine, especially as a mom.
Mowry did the big chop in January as she was in the spirit of recharging her energy and mental space...
Mowry, a 42-year-old mom of a 9-year-old boy, Cree, and a two-year-old girl, Cairo, admitted to Clarkson that when the pandemic started, she tried so hard to hide her frenzied emotions from her kids. She added,
"I was just focusing on everybody else and not myself. You know what I mean? And moms tend to do that a lot."
She then revealed that she had to remove herself from that unhealthy mindset and discover how meditation and self-reflection were what she needed.
The mom of two admitted that she found herself bawling her eyes out one day and realized that it was a very healthy thing to do, to just let go and release everything. She found a more forgiving quarantine routine that left room for fun and self-care.
She advised other moms out there and anybody else to realize that they were worth all the self-care they could give themselves and then go for it. It was what helped her and kept her standing in the "whole crazy situation" of the pandemic.
Being in the industry for so long, a lot of things were tied to her hair and how she kept it to fit a certain picture. That all needed to go. She was in the spirit of recharging her energy and mental space and cutting off her hair was a significant part of her journey.
Whether it is trading her long locks for her stunning curly locks or simply making apple pie in a swimsuit, Tia Mowry has always got everything on lock.
Please fill in your e-mail so we can share with you our top stories!