See How Kris Jenner Paid Tribute to Jennifer Lawrence on Her Birthday
As the matriarch of the Kardashian-Jenner clan, Kris Jenner has always had a flock of celebrities around her. However, she and actress Jennifer Lawrence have always had a special bond. 
To celebrate Lawrence's birthday, Jenner shared a few snaps on her Instagram Stories. The pictures were a mix of oldies and new snaps, showing the enduring friendship between the pair over the years. 
In the first picture, Lawrence and Jenner, both dressed in black, were snapped in a bed. The pair made scared, hysterical faces at the camera.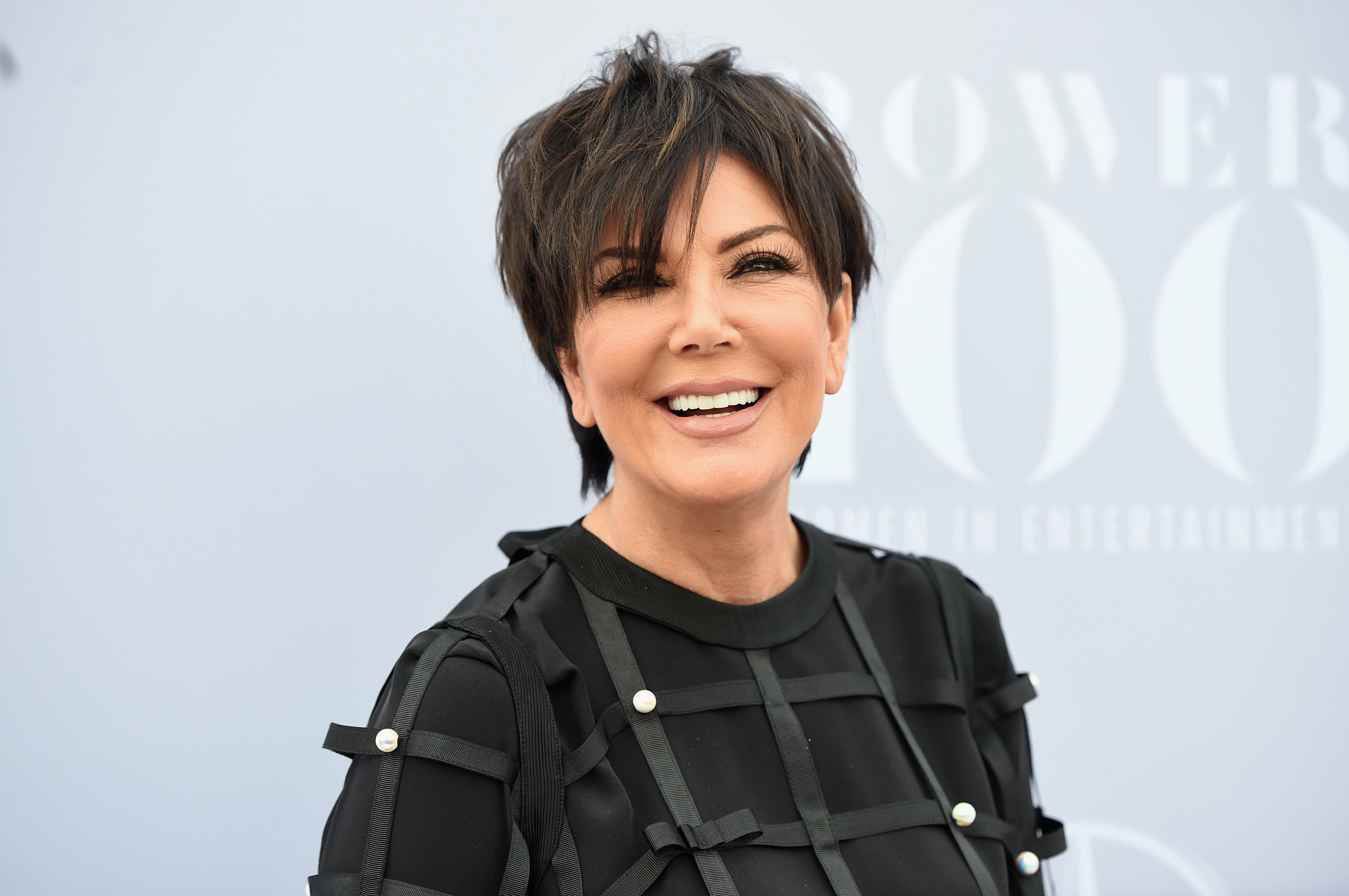 That particular snap appeared to have been an old one. Lawrence looked much younger, and her shoes were also quite old. One might want to believe that the picture was from way back. 
The second picture looked more recent. It showed Lawrence planting a big smooch on Jenner's cheek while the pair were at an event. Captioning it, Jenner wrote: 
"You are the most amazing girlfriend, wife, daughter, and my favorite daughter today !!!!!"
Some might think that calling Lawrence her favorite daughter might be a bit of a stretch since Jenner has five supermodels and businesswomen as kids. Still, the joke is funny nonetheless. 
The other pictures in the group showed a collection of good times between Jenner and Lawrence. In one of them, Jenner thanked the latter for her friendship, love, and laughter.
The pair got so close because of Lawrence's love for "Keeping Up With the Kardashians."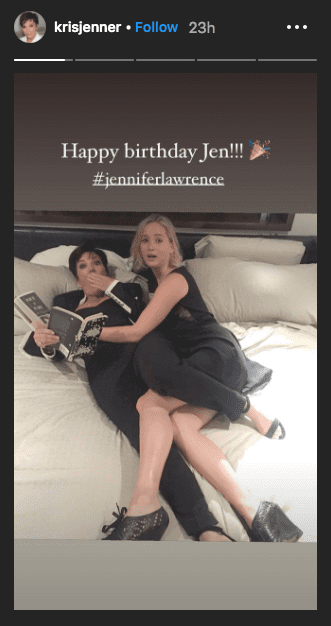 Jenner and Lawrence have been an enduring set of friends. Despite the significant gap between their ages, both have always had some pretty good times together. 
In fact, both are so comfortable that Lawrence once stripped down to almost nothing in Jenner's closet. In an interview, the latter explained that she had invited Lawrence to her place for dinner.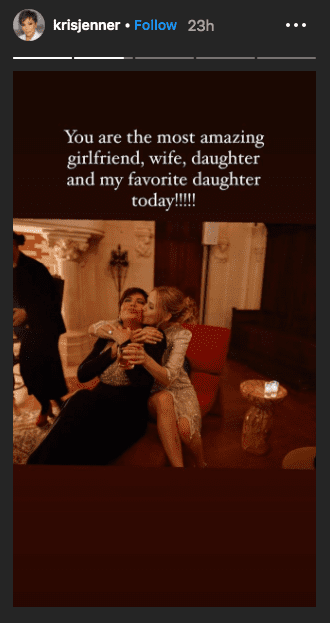 The pair got a few cocktails in as the night went on and ended up checking out some clothes in Jenner's closet.
However, the slightly drunk Lawrence wasn't comfortable with just seeing the clothes. So, she took her clothes off and tried some of Jenner's clothes on.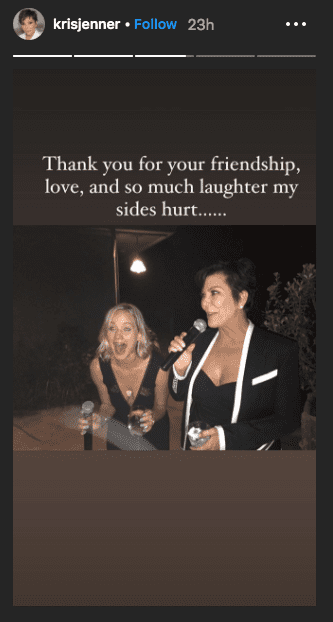 The pair got so close because of Lawrence's love for "Keeping Up With the Kardashians." Last year, the actress finally got to appear on an episode of the reality show. 
The appearance was part of a FaceTime call with Scott Disick, the father to three of Jenner's grandchildren.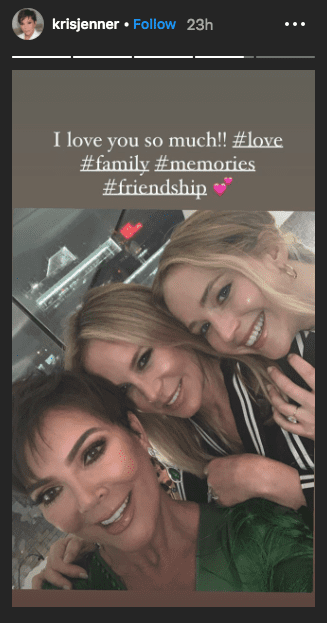 Disick had called Jenner to get some advice on some art. However, Lawrence picked the call instead. It was an entirely hysterical appearance indeed. 
With Jenner giving Lawrence a birthday shout out, perhaps fans could see another show appearance soon.