Chris Brown's Mom Joyce Hawkins Shares Rare Pic with Her Brother While on a Boat
Over the weekend, talented singer and dancer Chris Brown's mom Joyce Hawkins uploaded a never-before-seen picture with her brother, which was taken while the pair were on a boat ride.
Award-winning singer Chris Brown's mom, Joyce Hawkins is very active on social media and regularly shares stunning pictures of herself and precious moments with her grandchildren.
Recently, Hawkins took to her Instagram page to proudly flaunt another half of her family. She uploaded a rare picture with her brother while the pair were on a boat ride.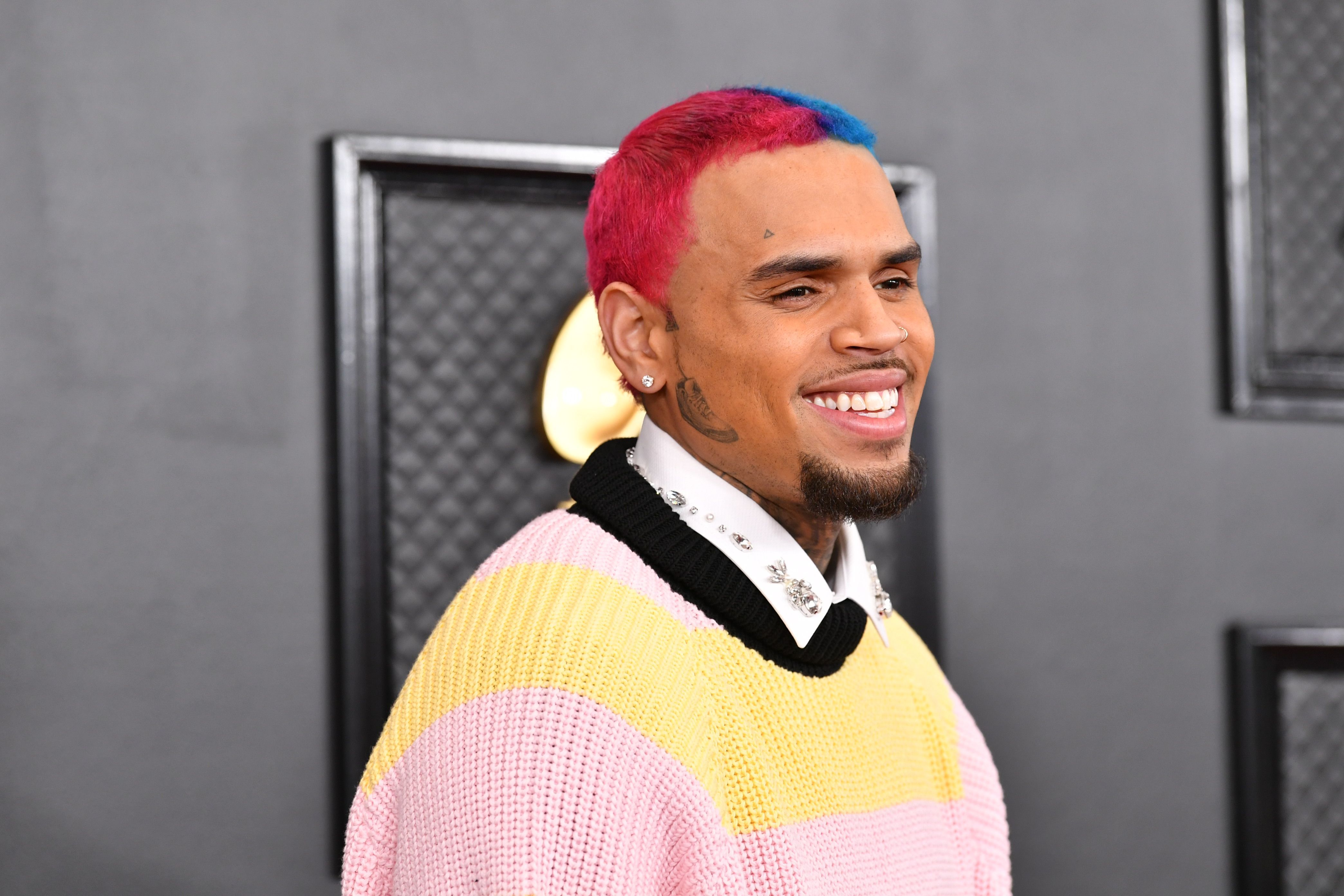 In the photo, Hawkins posed beside her brother who looked dashing in a Hawaiian shirt with black shorts which he paired with dark sunglasses and a colorful headband.
Hawkins looked beautiful in a black see-through lace dress and had a very bright smile. She captioned the photo writing:
"ME AND MY BROTHER!! LOVE YOU AND MISS YOU!!"
Hawkins burst into fame in 2005 alongside her famous son when he kicked off his music career at the age of 16 after dropping out of high school in the 10th grade.
Since then, Hawkins has been a constant feature in her son's life, providing him with support through his career's ups and downs, including his numerous court trials.
Brown's father slammed his son's decision to reunite with Rihanna, brandishing it a poor choice.
In 2009, Brown was involved in a late-night fight with his then-girlfriend, award-winning singer Rihanna, which left the songstress with a badly bruised and bleeding face. 
Brown was raised by his mother after his father, Clinton Brown split from her when Brown was six. The mother and son developed a close bond over the years and she was the first person he turned to after his fight with Rihanna. While speaking on the incident, Hawkins said:
"It was the most painful moment in my life to hear him tell me that. I just sighed and was like, 'What in the world happened?'"
The "Run It" singer was later charged with felony assault and on June 22, 2009, he accepted a plea deal of five years of probation, community labor, and domestic violence counseling.
After splitting from Rihanna for nearly four years, the pair began dating again in 2013. Brown's father slammed his son's decision to reunite with Rihanna, brandishing it a poor choice. 
Throughout his career, Hawkins remained firmly planted by her son's side, providing motherly love and guidance. In a recent Mother's Day post, the iconic singer paid tribute to the women in his life, most notably his mom.
Hawkins was also a victim of domestic violence. However, she has risen from her ugly past to forge a bright future for herself and her son, Chris "Breezy" Brown.