McKenzie Westmore Is 43 and Looks Gorgeous — Glimpse into the Life of the 'Passions' Alum
Actress and singer McKenzie Westmore, best known as Sheridan Crane in the famous soap opera "Passions," looks age-defying at 43 years old.
Born in April 1977, McKenzie Westmore has been active in the entertainment industry since she was only three years old, and it was all thanks to Robert De Niro and her dad, Michael Westmore.
McKenzie met her current husband while working.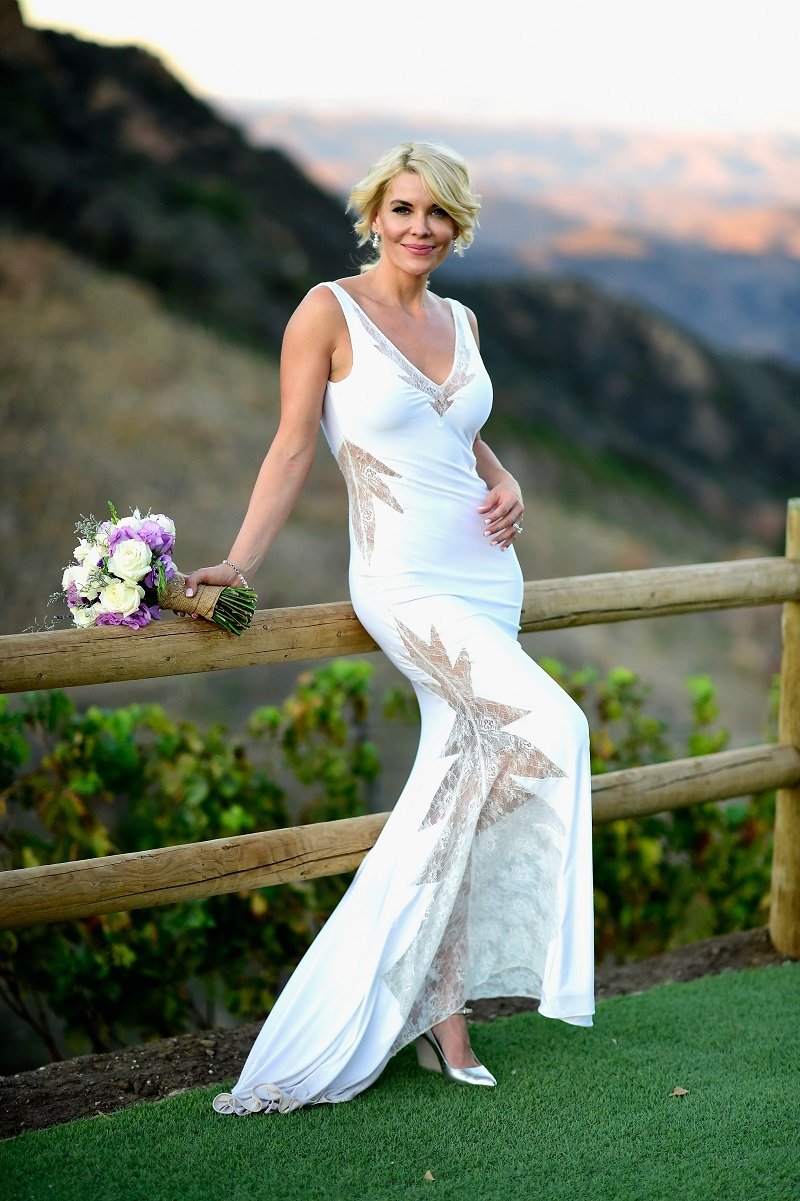 MCKENZIE WESTMORE'S DAD, MICHAEL WESTMORE
Michael is a very famous makeup artist from Los Angeles, California. Throughout his long and prolific career, he worked in the makeup department of different "Star Trek" projects, including "Voyager," "The Next Generation," and "Deep Space Nine."
In 1980, Michael worked in "Raging Bull." One day, the film's main star, Robert De Niro, went to Michael's home to get some makeup done. There, he bonded with McKenzie in such a way that he asked if she could play his onscreen daughter, and she did.
Although McKenzie took another acting gig as a child in one of the episodes of "Star Trek: The Next Generation" aired in 1988, she only pursued a professional career in the entertainment industry in the mid-90s.
However, her career skyrocketed in 1999 when she was cast as Sheridan Crane in the soap opera "Passions."
MCKENZIE WESTMORE IN "PASSIONS"
Initially, McKenzie Westmore tried out of the part of Gwen Hotchkiss, but the studio considered that she would be better as Sheridan, so they asked her to come back wearing a sexier outfit.
Fortunately, she did, and she got the part. For the following nine years, McKenzie successfully portrayed her role, winning a Soap Opera Digest Award in 2001 and being nominated for two Daytime Emmys.
It was also during her time in "Passions" that she met her first husband, musician Keith "Seven" Volpone. They got together after he filmed the soap opera's 2002 summer theme song.
For McKenzie, it was love at first sight. In May 2002, they tied the knot in Las Vegas. Four years later, they welcomed their first and only child together, Maddox. Sadly, in 2011, Volpone and McKenzie parted ways.
MCKENZIE WESTMORE'S CURRENT HUSBAND
The "Passions" star found love again in French actor Patrick Tatopoulos. McKenzie Westmore's husband has appeared in films like "Godzilla," "Dark City," and "Stargate."
Just like what happened with Volpone, McKenzie met her current husband while working. This time, it was in 2011 on the set of Syfy's show "Face Off," where he was a judge, and she was the host.
Happy Mother's Day! ❤️ pic.twitter.com/cgXD2CQaKq

— McKenzie Westmore (@mckenziewestmor) May 13, 2019
The couple announced their engagement in 2014 and tied the knot on October 11, 2015, at Saddlerock Ranch Winery in Malibu, California.
According to Yahoo Entertainment, the ceremony was rather intimate as the venue only accommodates 100 guests.
MCKENZIE WESTMORE ON "FACE OFF" CANCELATION
Speaking of "Face Off," McKenzie Westmore served as the show's host between 2011 and 2018 when it was canceled. The special effects makeup competition series aired a total of 13 seasons.
Shortly after the news of the cancelation hit the internet, over 12,000 people signed a petition to try to save the show.
According to Dwight Smith, one of its executive producers, Syfy didn't share much information behind their reasoning to end such a successful series.
He confessed, though, that the whole entertainment business was going through a difficult period of low ratings. Since "Face Off" belongs to Syfy, it is unlikely for other platforms, like Netflix, to pick it up.
McKenzie later opened up on the unceremonious cancelation of the show, revealing that although there were some red flags, the network never contacted them to tell them about it. She said:
"It was tough. All good things do come to an end. And who knows? Maybe Syfy will one day say, 'You know what? Let's bring it back.' Anything can happen."
McKenzie Westmore nowadays is still very much active in the industry, and as seen in the many pictures uploaded to her Instagram account, she looks gorgeous at 43 years old. She is also running Westmore Beauty, a makeup and beauty line with almost 10.000 Instagram followers.