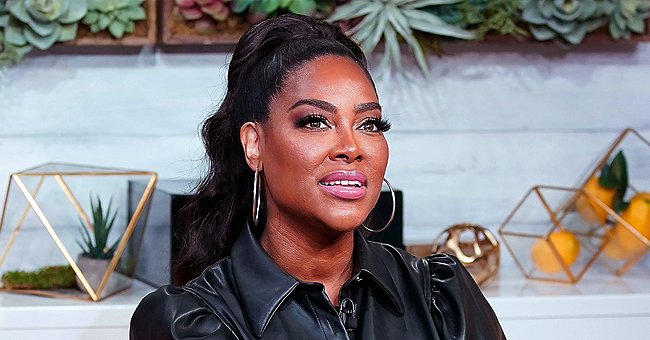 Getty Images
Kenya Moore's Daughter Brooklyn Smiles for the Camera as She Enjoys a Ride on a Pink Stroller
The little girl is a celebrity herself, as her Instagram account accumulates more than 200 thousand followers. In each image, the toddler enchants everyone with her smile and her confidence in front of the camera.
Kenya Moore, 49, is a very happy and lucky mother as she is very proud of her beautiful little daughter. It is for this reason that she does not hesitate to show it at every opportunity she has. Brooklyn is a loved and very happy girl as can be seen in her photographs.
Despite the isolation and the change in the way of life that the pandemic has imposed on everyone, the toddler receives the love of her mother in full hands.
In the last photo of her personal account, Brooklyn flashes her smile as she rides her stroller. Her mother wrote for her: "Have a happy day!"
Moore's and little Brookyn's fans were taken as usual with the toddler's adorableness and they took to the comments section of the post to express their emotions about it.
"She is sooooo sweet," an enthusiastic commenter wrote as a reply to the image. "Too much cuteness," was a second person's opinion. "Such a beautiful and happy little girl," a third person observed.
PROBLEMS FROM THE BEGINNING
Brooklyn's parents, Moore and Marc Daly couldn't find a way to get along and stay together. After a brief courtship and a secret wedding in 2017, many thought that with such a romantic start, the love they professed would last for many years.
However, soon after they were married, problems began to emerge. Moore identified their difficulties as communication problems. She commented on this during season 12 of "Real Housewives of Atlanta," explaining that they couldn't speak without Daly yelling and getting angry.
HER DAUGHTER FIRST
It seems that regardless of how their marriage ended, both Moore and Daly have stepped up to learn to get along, not with the intention of getting their marriage back but in the interest of doing what is best for their daughter.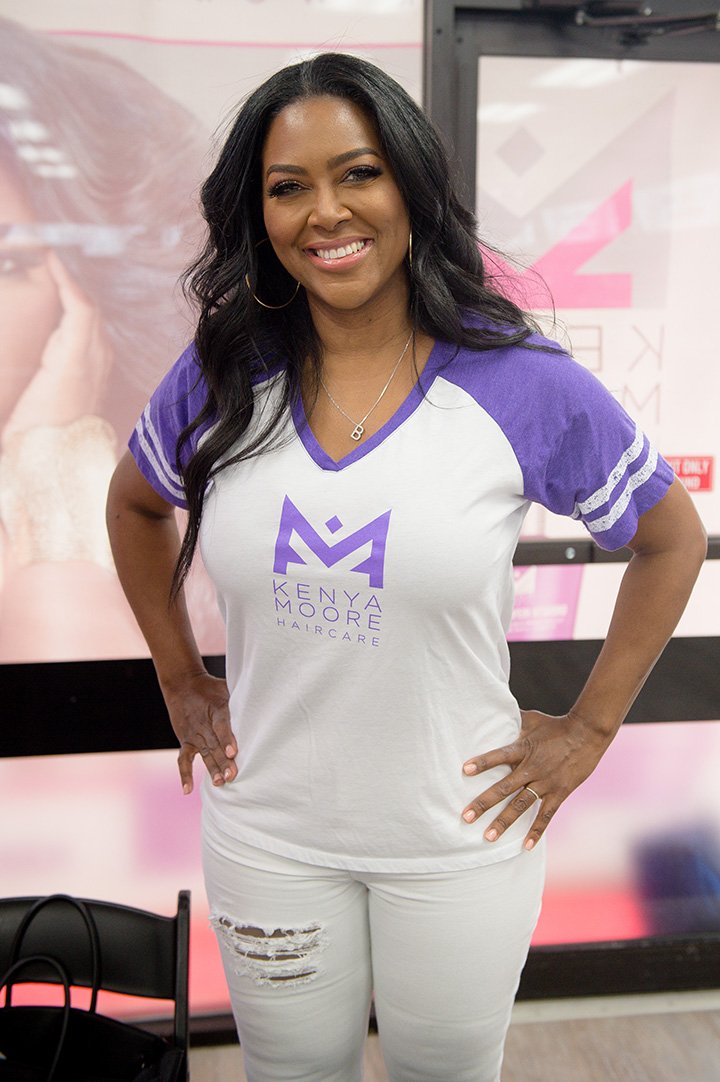 Actress Kenya Moore attends Sally Beauty in store appearance on May 04, 2019 in Atlanta, Georgia. I Image: Getty Images.
Brooklyn deserves what every child deserves - parents who think about their well-being and balanced emotional development. That is why her parents are working hard to co-parent together.
Although it seems they have decided to leave their relationship behind, Moore encourages Daly to be an active part of her daughter's life. The couple's only daughter was born in November 2019 after a complicated pregnancy and an emergency c-section.
HIDDEN OR PROHIBITED THINGS
Moore also confessed that the lack of intimacy in their marriage influenced their breakup too. She wanted to be happy and did everything in her power to make them both happy. But at the end of their relationship, Daly expressed himself by saying that he hated being married.
In addition, Moore commented that during their marriage she felt out of her husband's life. There were many things about her ex-husband that she was never a part of.
For example, she was forbidden to speak to his parents. It was definitely not a good way to build a strong or even a family.
Please fill in your e-mail so we can share with you our top stories!