Getty Images
Nate Robinson Is a Proud Dad of Four Kids, Three of Whom Carry His Legacy — Meet His Family
Three out of Nate Robinson's four children, Nahmier, Nayvi, and Nyale Robinson, are following in his footsteps as a basketball star. Here's a look at the NBA player and his kids.
Nate Robinson must be a proud father, watching his children play the sport he so loved and succeeded in making a career out of.
The former NBA star's three kids, Nahmier Robinson, Nayvi Robinson, and Nyale Robinson, are all showing signs of interest in basketball and shooting hoops on the court. Here's a glimpse of what can be called the family of athletes.
ATHLETIC CAREER OF NAHMIER
Years ago, Nate began his career as a Vikings three-sport star, and recently, his teenage son Nahmier stood where he once did as a Viking.
The young athlete played both football and basketball as his father did. "He can play anywhere on the field, that's the beauty of being an athlete, and when you love the game, you know you can play anywhere," Nate said.
The proud father was a cornerback in his high school days and saw the talent and possible future career for his son.
According to Nahmier, "I just focus on what's in front of me and what I have to do to be a better player. I haven't really gotten my grown-man strength yet."
The younger Robinson also plays basketball and is most likely going to play on the varsity team, his coach revealed.
The basketball and football department coaches are impressed with the athletes' skill in the two games and see a bright tomorrow for the athlete.
NYALE AND NAYVI'S LOVE FOR BASKETBALL
Nate's other two kids, Nyale and Nayvi, have also shown their love for basketball. In 2018, Nyale showed talent on the court as he dominated the Elite Basketball Circuit (EBC) camps.
Shaquille O'Neal also has a family of athletes, following in his footsteps as an NBA star.
By sixth grade, Nyale already earned two consecutive MVP honors at two EBC Washington events, making his father even more proud.
On the other hand, the NBA athlete's daughter, Nayvi, is referred to as "the real baller in the family" by her father.
Apart from many TikTok videos, Nayvi's Instagram account is dominated by basketball clips of her playing in an all-girls team.
Completing Nate's kids is Nasir, the youngest of the four. Although Nasir is still a toddler, joining his family in an active life is not far from happening.
ROBINSON'S CAREER
Nate had a colorful career in the NBA for 11 years, 12 seasons, playing for eight different teams, including the Boston Celtics, New York Knicks, and Denver Nuggets.
Standing at five feet and nine inches, the athlete once leaped to block the shot of a seven-foot-six-inch player, Yao Ming. The father-of-four also won the Slam Dunk contest three times and had three 40-point games, proving his natural talent for the game.
"He was a hell of a talent. I don't know if he maximized the talent level that he had," coach Alvin Gentry said. "The guy pretty much won seven, eight games by himself when he was with Chicago."
Recently, news about Nate taking his skill to the boxing ring to go against YouTube star Jake Paul surfaced on the internet. "I wanted to show that I'm a world-class athlete," he said.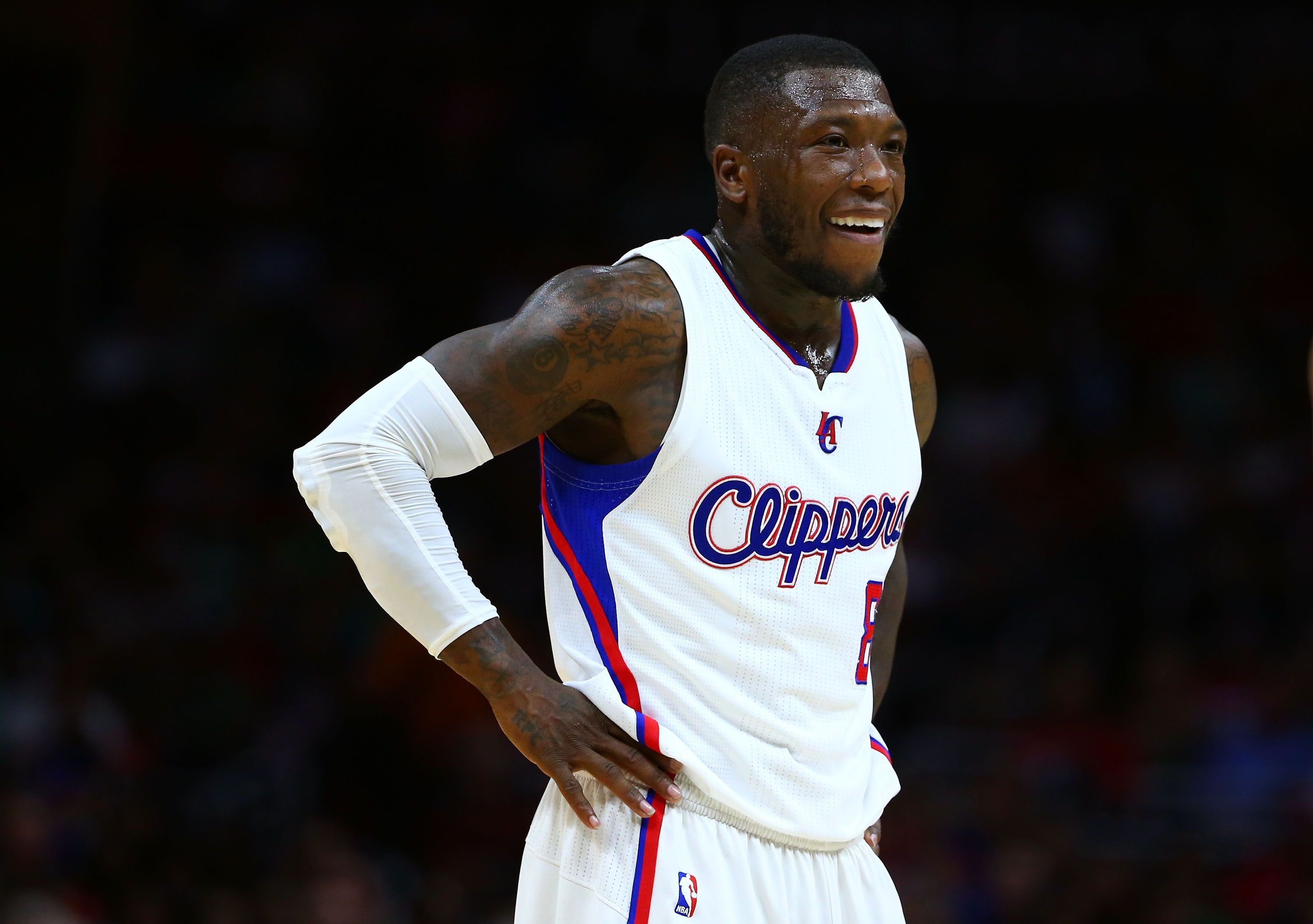 Nate Robinson #8 of the Los Angeles Clippers looks on during the NBA game against the Charlotte Hornets at Staples Center on March 17, 2015 in Los Angeles, California. | Source: Getty Images
A FAMILY OF ATHLETES
Like Nate, Shaquille O'Neal also has a family of athletes following in his footsteps as an NBA star. His daughter, Amirah, shared her court moves on Instagram, reflecting much of her father's skill.
Amirah stands at six feet and two inches and was once an All-Division 3 Second Team pick. Her older brother, Shareef, is also an athlete eyed by many scouts.
Both Amirah and Shareef are at the onset of their careers as they commit to LSU. "Although I don't fully know what's ahead of me, I am ready for the challenge," Amirah said.
The four-time NBA Champion must be a proud father, ready to coach his children to succeed in the same game that brought him happiness and fortune.
Please fill in your e-mail so we can share with you our top stories!