'Yellowstone' Star Jen Landon Opens up about Her Character — Discover Teeter's Story
Actress Jen Landon became an instant favorite when she appeared on season 3 of the most followed television drama series, "Yellowstone."
Jen Landon, daughter of TV legend Michael Landon, plays Teeter on the show. Fans were impressed by how she delivered her role as a foul-mouthed ranch woman.
The 36-year-old actress, who had a smooth audition for the role, said she had done preparations for the scene by looking at photos of cowgirls for two hours to help her embody a true female rancher.
"Yellowstone" is one of Landon's high-profile TV shows next to Jason Reitman's "Front Runner." While portraying a fearless pink-haired character, Landon revealed that filming in the middle of a cow's pack was "the scariest."
The actress thought she would only have a scene with other regular farm animals. Landon said she was head-butted by a cow while filming. After the experience, she said:
"I was scared, but Teeter's courage gives me courage."
After Landon appeared on the second episode of the show, many fans were thrilled about what drama she will bring to the Dutton Ranch.
Jefferson White, who plays Jimmy Hurdstrom in the series, said creator Taylor Sheridan told him that Landon's audition tape was unbelievable. Actress Kelly Reilly, who plays Beth, said that Landon has "the role of the season."
Aside from Teeter, fans have also met a new villain, portrayed by actor Josh Holloway.
Landon also has popular soap shows under her belt. She appeared in "As the World Turns," where she won three consecutive Daytime Emmys for her portrayal of Gwen. 
She also played Heather Stevens on "The Young and the Restless" as well as Hillary Nelson on "Days of Our Lives."
She also appeared in "Banshee" and "Animal Kingdom." Her other shows were medical-themed TV series such as "Chicago Med," "House," and "The Resident."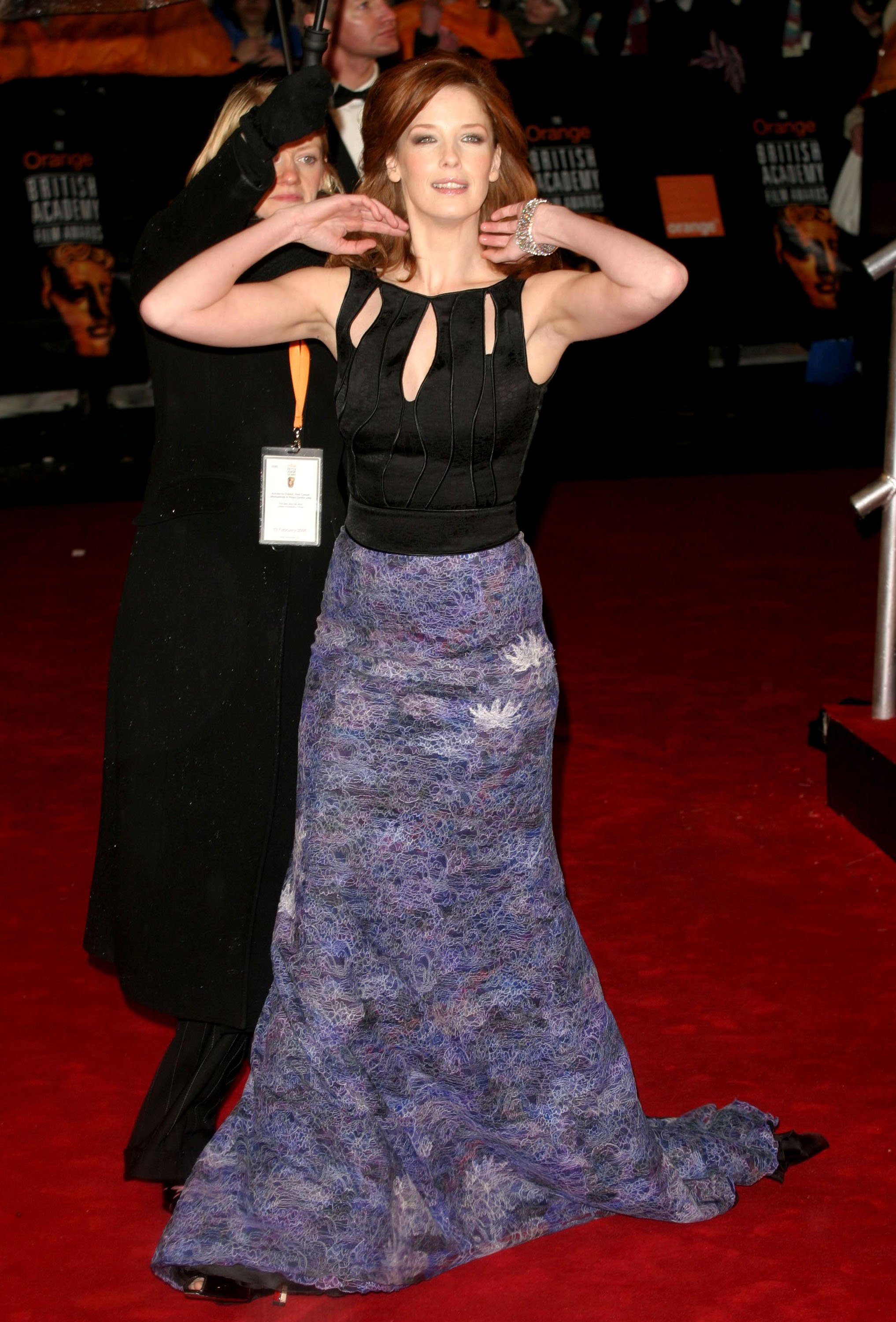 Aside from Teeter, fans have also met a new villain, portrayed by actor Josh Holloway. The 51-year-old actor plays Roarke Morris, an ambitious fund manager whose presence will cause friction within the Dutton family.
Holloway said that Morris is a powerful character, and fans will expect future tension in the ranch. The actor will also have exciting scenes with Reilly.
Before 'Yellowstone," Holloway, who is also model and producer, had appeared in other popular series, including "Lost" and "Colony."
Many fans of "Yellowstone" were disappointed that the drama series was excluded from the recent Emmy nominations. They consider the series as having the best scripts and talents. 
They aired out their frustrations on social media, with one disgruntled fan saying that the actors on the show were "overlooked."