Inside Meghan Markle and Prince Harry's Friendship with A-List Celebrities
Royalty seems to have a way of attracting celebrity friendships as seen with Prince Harry and his wife Duchess Meghan. The couple is close to musicians, sports stars, and television personalities.
The royal correspondent and author, Omid Scobie, recently revealed the celebrities that Duchess Meghan, 39, and Prince Harry, 35, are close to. Scobie is the co-author of the recently released biography, "Finding Freedom: Harry and Meghan and the Making of a Modern Royal Family."
Since relocating to California, the royal couple might be able to cultivate their celebrity relationships. According to reports, Harry and Meghan have built a friendship with singer Adele.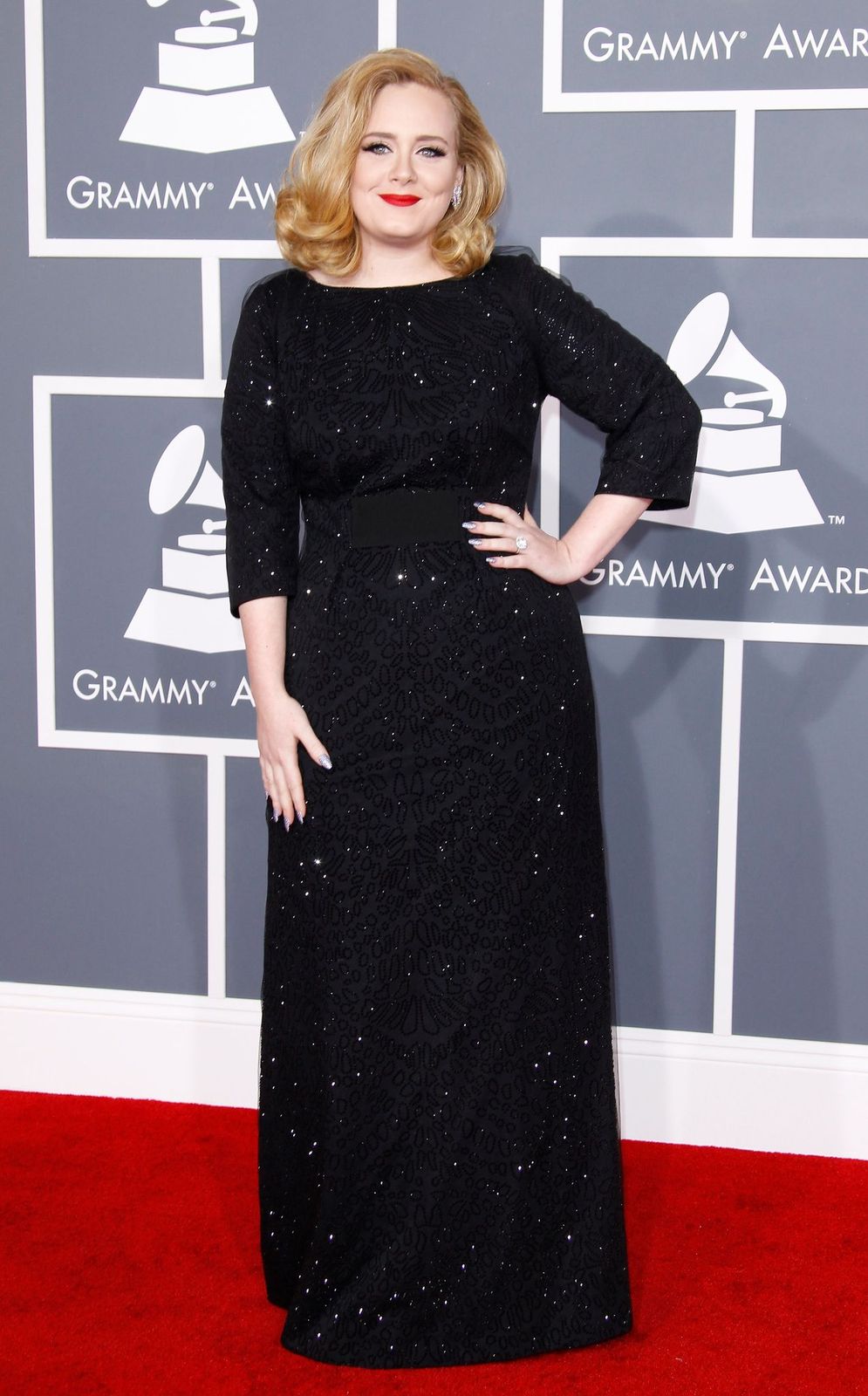 FRIENDSHIP WITH ADELE
They allegedly got close to her after temporarily moving into Tyler Perry's Los Angeles home which isn't far from Adele's. Scobie shared that Meghan and Adele "know each other pretty well" and "have a history."
Prince Harry and Duchess Meghan might become close friends with two actors who also live in their neighborhood.
The pair first met when Meghan was supporting the Grenfell fire tragedy victims in London by working with the Hubb Community Kitchen. The royal helped launch the community kitchen's cookbook.
BEING CLOSE TO OPRAH & DAVID FOSTER
Harry and Meghan have since moved into their own home in Montecito. One of the people whom they now live close to is media mogul Oprah Winfrey, who is also friends with Meghan's mother, Doria Ragland.
Scobie also shared how Canadian music producer and composer, David Foster, has become a close confidante to Harry. The pair are said to be speaking together on a regular basis.
THEIR FRIENDSHIP WITH ELLEN
The Duke and Duchess of Sussex are also living quite close to television show host Ellen DeGeneres and her wife, Portia de Rossi. Scobie revealed how the Duchess first met DeGeneres when she was considering adopting a rescue dog.
"The Ellen DeGeneres Show," host advised her to get the dog and they've since gotten quite close. In the past, when the royal couple still lived in London, DeGeneres and de Rossi visited them at their home.
They got to meet the couple's royal baby, Archie, 1, and Harry and Meghan worked together with DeGeneres on an elephant conservation initiative.
MEGHAN'S BOND WITH SERENA
Meghan is also friends with professional tennis player Serena Williams. They first met in 2014 at a charity football match and clicked immediately.
The royal described Williams as a confidante she could text while traveling and someone whose games she supported. On several occasions, Meghan has been spotted at the tennis star's matches. 
Amal Clooney's Best Style Moments pic.twitter.com/i8p3DuKU6f

— BazaarUK (@BazaarUK) August 17, 2020
BEING FRIENDS WITH THE CLOONEYS
She and Harry are also close to human rights lawyer Amal and her husband George Clooney. They were first linked together during the royal's May 2018 wedding where they appeared as guests.
MEGHAN AND ABIGAIL SPENCER
Abigail Spencer, Meghan's former co-star on "Suits," has been friends with her even before the show aired. The pair has since built a solid friendship that has endured even after the Duchess's departure from the series.
A FRIENDSHIP WITH THE JONAS COUPLE
Priyanka Chopra and husband Nick Jonas also live in the same neighborhood as the royals. Meghan has been friends with Chopra for years and the star and Jonas even visited Harry and Meghan at Frogmore Cottage, Windsor when they had their baby.
WHO THEY MIGHT BOND WITH
The biography author also noted how the royals might end up hanging out with the likes of Gwyneth Paltrow and Rob Lowe. The two actors both have homes in the Montecito area.
BUYING THEIR FIRST HOME
In mid-June 2020, the Sussexes bought a 9-bedroom and 16-bathroom mansion in Santa Barbara, for $14.65million. They bought the 18,671-square-foot estate from Russian businessman Sergey Grishin.
Scobie said the new home is going to be a forever one for the couple. We hope the couple finds happiness and privacy in their new neighborhood.