Why Claire Holt Is Anxious about Dealing with Postpartum after Baby No 2 Is Born
Famous Australian turned American actress Claire Holt just opened up about her discordant feelings as the arrival of her second child draws nearer: "I'm afraid of losing it."
"Originals" actress, Claire Holt is having a hard time keeping her anxiety at bay as she navigates motherhood. She recently got candid on her Instagram page about her conflicting emotions ahead of her second child's delivery.
In the post she uploaded over the weekend, Holt revealed that she is anxious about having postpartum struggles after the birth of her second child.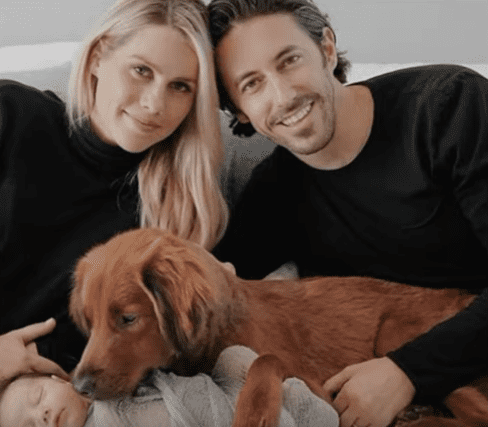 She shared a photo of herself in which she showcased her well-rounded belly. The talented actress looked fragile yet fashionable in an all-black getup that clung to her skinny figure. Her caption read,
"35 WEEKS. I'm excited to meet this little girl, but I'm SO anxious about losing it again..."
Holt went further by adding that she is aware of how lucky she is that each stage is brief; however, she admitted to feeling stressed about keeping up with it mentally.
The talented movie star confessed that she has always had help, but still feels embarrassed that she needed it at all in the first place.
As her caption tapered to an end, Holt revealed that she did not feel like herself after the birth and asked her fans if they had a different postpartum experience after their second delivery. Sympathetic fans promptly took to the comments section with loads of advice and encouragement for the talented actress.
One fan wrote, "Totally different the second time around. You already a Mom and can trust yourself a little more. You can relax, it will be easier than you think!"
Following the birth of her son James, who is now 16-months-old, Holt took to Instagram to talk about the more difficult aspects of being a new mother, including breastfeeding. She shared a photo that captured her teary eyes and her baby boy who slumbered peacefully on her shoulder.
Holt defined motherhood as "an overwhelming combination of bliss and self-doubt."
In her captions, the exhausted mother stated that she had been feeling defeated the day before when the shot was taken following a particularly tough feeding session.
Holt defined motherhood as "an overwhelming combination of bliss and self-doubt," however the 32-year-old mother also admitted that she was attempting to remind herself that she can't be perfect and that she can hardly be everything for everyone.
Holt announced that she and her husband, Andrew Joblon, were expecting their second child. She shared the joyful news via her Instagram page, and a couple of weeks later, the "Originals" star revealed that she was expecting a girl.
Holt, originally an Australian native, became a full-fledged US citizen after she decided to start a family with Joblon. She received her official certificate in November 2019 and shared a photo of herself holding it on Instagram to commemorate the event. 
Holt and Joblon tied the knot on August 18, 2019, and have since then settled into life as a married couple. Fans can't wait to see what their daughter looks like and are praying for Holt's smooth delivery.