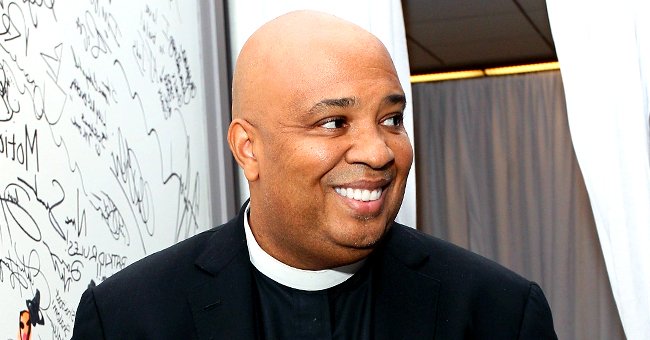 Getty Images
See Rev Run's Daughter Vanessa Simmons and Her Daughter Ava Marie's Epic Twinning Moment
Vanessa Simmons and her daughter are celebrating girl power and twinning in a photo shared by the proud mother. Check it out now.
Vannessa Simmons and her daughter Ava Marie look just like twins in the latest photo shared onto her social media.
In the photo, the proud mother and her daughter are wearing matching pink t-shirts with "PowHERful" emblazoned on it.
They are part of a campaign that aims to empower girls and was started by Simmon's friend Deanna "Bomb Chica" Colón.
In the post, Reverend Run's granddaughter Ava looks adorable in matching pink braids, and her mother shared the picture saying:
"Let's raise the next generation of empowered girls ?? that's what motivated my girl to launch @BombChicaApparel, her inspirational, Self Love & Body Positive apparel line for women, men & Kids."
Simmons welcomed her daughter in 2014 with her ex-boyfriend Mike Wayans, previously revealing that they had initially been expecting a boy.
She added that she had been nervous about telling her father, especially as she was not married. However, she revealed that Run had been 100% positive about the situation.
Her six-year-old was just starting to recognize words when they read together.
Earlier this year, Simmons opened up about being a single mother during the pandemic, sharing that she took it one day at a time.
She said that she and her daughter did a lot of activities, revealing that her six-year-old was just starting to recognize words when they read together. Simmons added:
"She does her P.E. class, so that keeps her pretty energized and active during this time. It's a new day every day and we take it one day at a time and keep the happy vibes flowing in my house."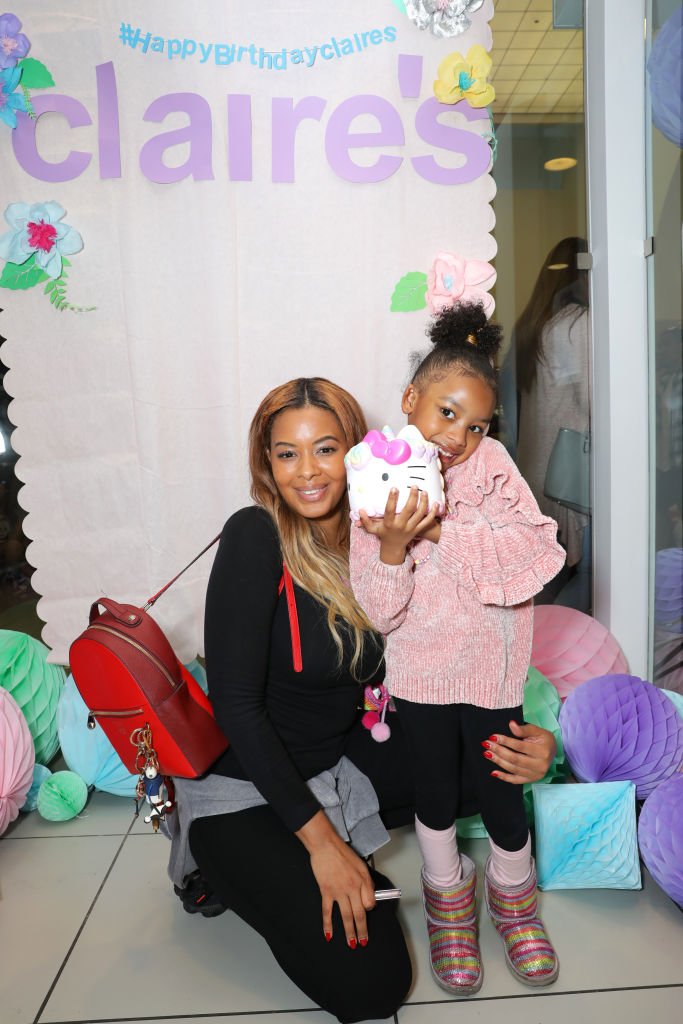 Vanessa Simmons and Ava Marie Wayans attend Claire's Birthday Celebration on March 24, 2019 | Photo: Getty Images
Her sister Angela Simmons who appears with her on the reality show, "Growing Up Hip Hop" also has a son, Sutton who she says that at three-years-old, does not have the attention span to sit for a long time.
Angela revealed that instead, he prefers to play and bake cakes, adding that the two sisters often had playdates over FaceTime along with their brother Jojo's daughter Mia.
Meanwhile, Simmons has admitted that when it comes to dressing up Ava and buying clothes for her, she may have a shopping addiction.
She joked that she would sometimes leave to buy dish detergent and come back with more clothes, much to the amusement of Wayans.
Please fill in your e-mail so we can share with you our top stories!