Nicole Sullivan Somewhat Resents Having Her Kids — inside the Actress' Motherhood
American actress and comedian, Nicole Sullivan, has snagged roles in several iconic movies and television shows through the years. However, her most remarkable role to date remains motherhood, which she has rendered flawlessly in the last fourteen years.
"The King Of Queens" actress Nicole Sullivan has a unique take on motherhood. The 50-year-old actress never shies away from discussing her approach, which may be considered unconventional by many, but has facilitated her fourteen-year motherhood journey.
Admittedly, the journey was not always a smooth ride. The actress has struggled with managing her pregnancies, keeping it away from the media, incorporating pregnancy changes into her shows, and ultimately, juggling between work and being a mom. Through it all, she came out stronger, proving herself the best mom to her kids.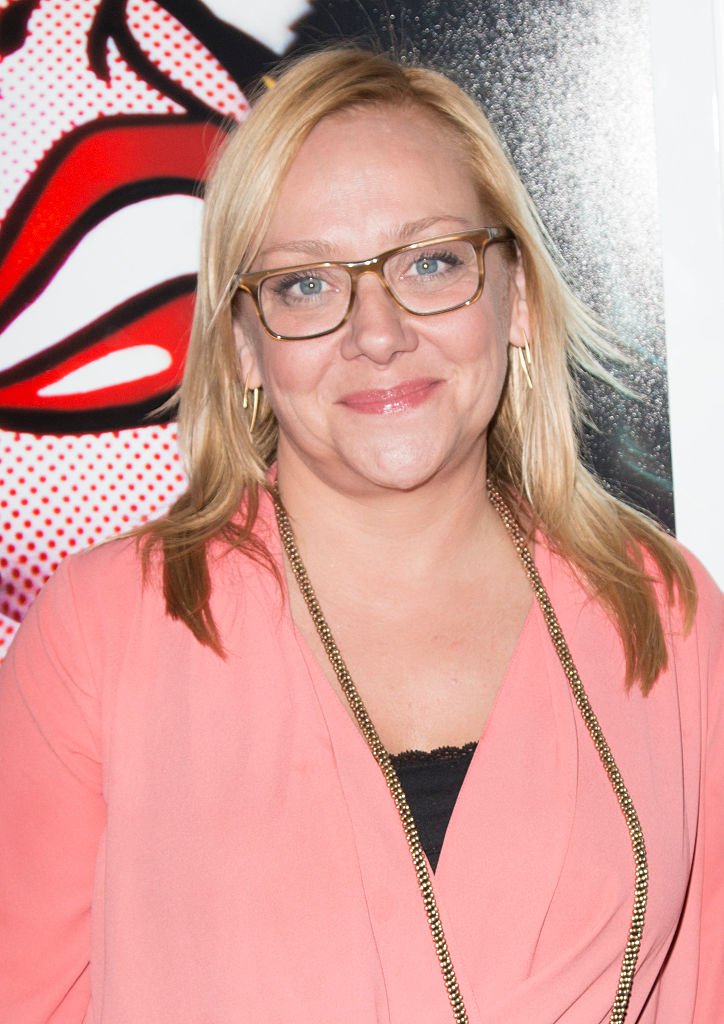 NICOLE SULLIVAN'S JOURNEY THROUGH MOTHERHOOD
Sullivan first gained recognition for her roles on "MADtv" and "The King Of Queens," winning hearts with her comedic attributes. Right when the world could not have enough of her, the icon slowed it down a little to pursue her dreams of starting a family.
In 2006, Nicole Sullivan tied the knot with actor Jason Packham whom she began dating in 2015. The two have remained the ultimate sweethearts to date.
Months into their marriage, the couple welcomed their first son, Dashel Pierce Packham, born in 2007. Their second son, Beckett Edward Packham, arrived two years later. Together, Nicole Sullivan and her husband, Peckham, have strived to be the best parents to their kids, keeping their family united in love.
NICOLE SULLIVAN'S LIFE AS A WORKING MOM
Being a working mom somehow compounded the challenges of managing a family. The actress has been open about how she dealt with her first taste of motherhood. She once recounted her attempt to keep it under wraps the first time she found out she was pregnant.
For 50 episodes, the actress rendered her part as the timid dog-walker effortlessly, on the CBS series, easily becoming a fan-favorite character.
Sullivan was at the time in the middle of filming "Rita Rocks," one of the tipping points in her career. She made attempts to hide away the news from her co-stars, but her bouts of pregnancy-induced sickness raised brows. 
Eventually, Sullivan opened up to them in her twelfth week, and the entire crew embraced the development. The show's network, Lifetime, went on to work the pregnancy into the series.
However, the bigger challenge came with battling her post-baby body. Admittedly, Nicole Sullivan's first pregnancy and birth left her unhappy because of the extra pounds she gained.
Having watched other celebrities show off their post-baby bodies looking picture-perfect within a few days of childbirth, the icon felt broken. After several diets and exercise routines, she was on the verge of giving up, concluding she was the problem.
Eventually, she signed up with Jenny Craig and successfully lost 35 pounds. Not only did the weight loss change her life, but it also made her finally realize that most celebrity moms lie about their postpartum weight loss process.
Life has been much easier ever since. Welcoming her second child, Beckett, in 2009, was an enjoyable process because this time, she had it under control, with no reason to stay mad at herself.
RAISING HER KIDS IN HOLLYWOOD
Many parents cringe at the idea of introducing their toddlers to the movie sets, but not Nicole Sullivan. The "King Of Queens" actress recalled taking her son, Beckett to her movie sets after his birth to facilitate easy breastfeeding and potty training.
Thankfully, bringing in a full-time nanny into her kid's life has improved her mothering experience. She now has the flexibility to pursue her career without fear of leaving her sons in the wrong hands or exposing them to certain situations.
When asked about her greatest challenge as a mom, the actress revealed that convincing her kids to see her as their mom, rather than the superstar on the red carpets had been the most daunting task. Her approach to motherhood paid off over time, evident in her children's fondness of her even in her absence. The star once disclosed:
"When the nanny calls me and says that they were asking about me, and they are wondering where I am, that means I've been doing my job well."
Going further, she said her kids' show of concern meant she was important to them even though she "somewhat resent having them."
NICOLE SULLIVAN'S PERSONAL LIFE AND CAREER
Although Nicole Sullivan's TV shows, "The King Of Queens," and "MADtv" marked her entertainment breakthrough, her other interests, including comedy and charity works, have left her at the top of her career.
Born on April 21, 1970, the comedian took an interest in entertainment in her preteens. She attended Northwestern University, where she majored in theatre. She also attended the British Drama Academy before moving to Los Angeles to pursue her Hollywood dreams.
The icon has since starred in "Blackish," "The Third Wheel," "Guess Who," "Superhero Movie," "Raines," "Rita Rocks," "Team Kaylie" and "Harley Quinn."
SULLIVAN ON "THE KING OF QUEENS"
Nicole Sullivan snagged her role on "The King Of Queens" in 2001, starring as Holly Shumpert Marilyn. For 50 episodes, the actress rendered her part as the timid dog-walker effortlessly, on the CBS series, easily becoming a fan-favorite character.
OTHER CASTS ON "THE KING OF QUEENS"
Like Sullivan, other casts on "The King And Queens" have also progressed in their career since their seven-year stint on the CBS show.
The male lead in the series, Kevin James, who starred as Doug Hefferman, has maintained a relatively successful Hollywood career, alongside his brother and "King Of Queens" co-star, Gary Valentine (as Danny Hefferman). 
Their other movie credits include "Grown Ups," "I Now Pronounce You Chuck And Larry," and "Paul Blart: Mall Cop." Leah Remini, starring as Doug's wife, Carrie Hefferman, also attained Hollywood success, with credits in "In The Motherhood" and "The Talk," among others.
Patton Oswalt and Jerry Stiller, who were featured as Spence Olchin and Arthur Spooner respectively, have excelled in showbiz with impressive movie roles.
The Deacon Palmer roleplayer, Victor Williams, went on to make appearances in "The Affair" and "NYC 22." Nicole Sullivan's success in her career and family life has undoubtedly proved her to be one of the industry's most outstanding personalities.