Serena Williams Asks Fans for Help as Daughter Olympia Hilariously Draws on Her Face with Markers
Serena Williams asks fans to help her in an adorable video after her two-year-old daughter hilariously painted her lips green with a marker.
Serena Williams and her two-year-old daughter, Alexis Olympia Ohanian, have a lot in common. Not only do they share an uncanny resemblance, but they also share a love for fashion and makeup.
Williams has been sharing with fans the details of her beauty routine on Instagram. The proud mom always has Olympia by her side to assists her and mimic her skincare methods.
It's not all beauty tips for the mother-daughter duo. Williams told People that Olympia has a flair for fashion. The tennis star revealed:
"[Olympia] dresses me and her father. She'll set up before bed what we need to wear in the morning."
She told the magazine that Olympia loves to spend most of her days dressed as a princess. She also revealed that her two-year-old is a fan of wearing heels and enjoys wearing matching clothes with her mother.
Recently, the pair did a little experimenting with a green marker and it did not end well. In a hilarious video Williams posted on her Instagram live, she showed Olympia coloring her lips with the marker.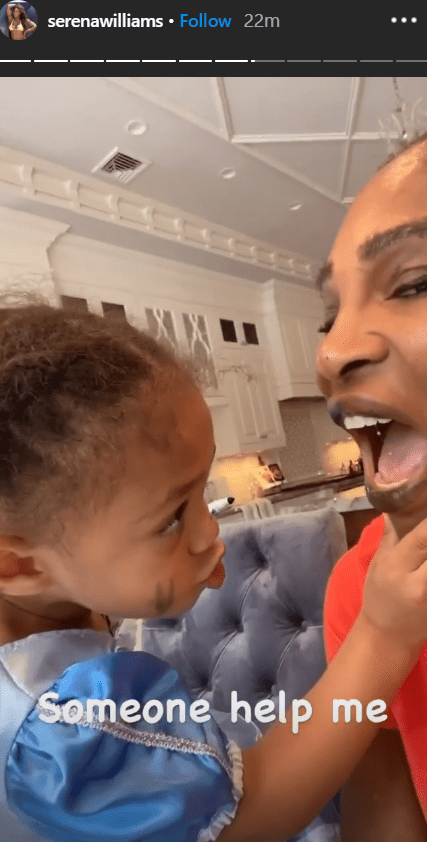 Williams shared photos of the unconventional makeup session. Olympia was dressed in her go-to princess outfit and opted for a blue and white look for that day.
In one photo, the toddler held her mother's mouth open as she appeared to be concentrating on the coloring she was doing on Serena's lips.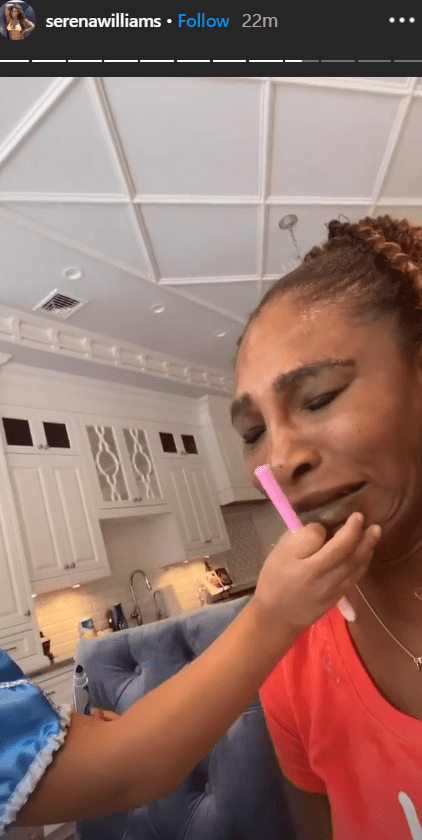 Williams put on an animated display as she soldiered through the uncomfortable experience. In a message to her fans, she joked, "someone help me."
In previous interviews, Williams revealed that she doesn't' believe in the term "wild child." She explained that she encourages Olympia's inquisitive and free-spirited personality.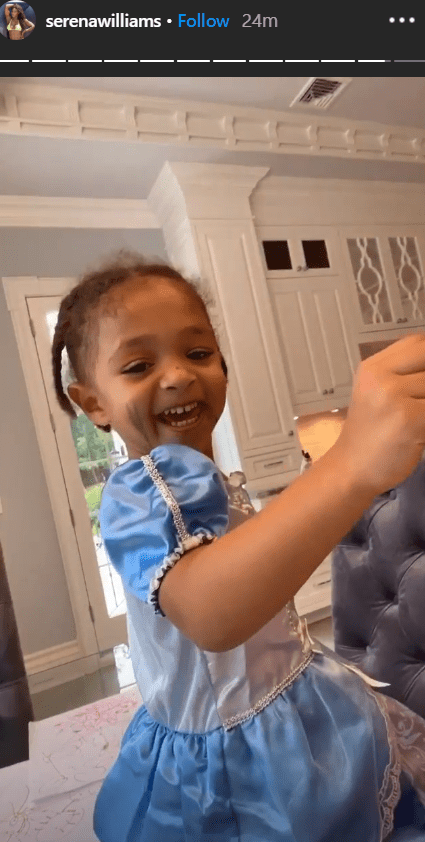 Olympia's attempt at mimicking lipstick with a marker comes only months after Williams shared a video of her daughter painting her nails during a binding session.
Williams showed off her hands covered in nail polish all over her fingers. However, the doting mom had nothing but praises for her only child.