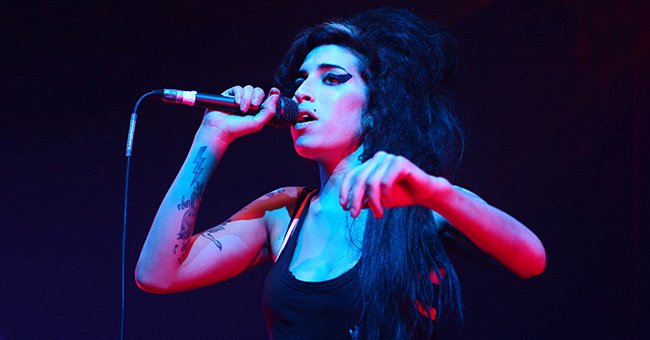 Getty Images
Inside Amy Winehouse's Short Life and Tragic Death
Amy Winehouse was a well-known and acclaimed singer whose short life ended tragically at the early age of 27 due to alcohol poisoning.
Amy Winehouse was quite possibly one of the biggest music stars of her time. On July 23, 2011, her family and fans were left devastated when she passed away tragically.
Winehouse died of alcohol poisoning, an addiction she battled with for most of her adult life, experiencing many highs and lows during that time. These experiences shaped the music that she became famous for.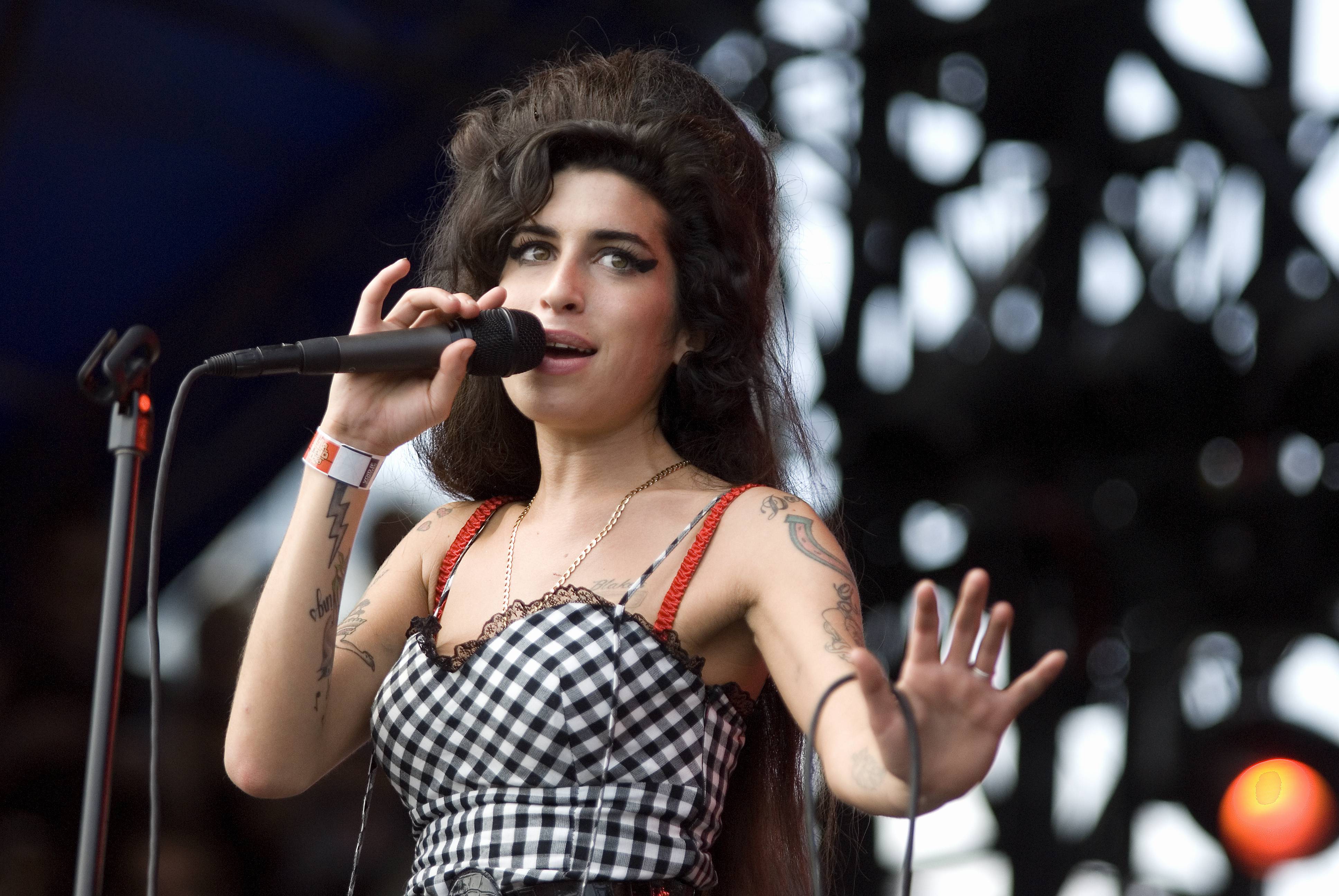 Amy Winehouse performing on stage at LOLLAPALOOZA in August 2005 | Photo: Getty Images
WINEHOUSE BORN INTO MUSIC
Winehouse was born in the North of England in September 1983. Her family was very musically inclined, with her uncles being jazz musicians. Winehouse's grandmother was also romantically involved with British jazz legend, Ronnie Scott.
Winehouse was influenced by her grandmother, Cynthia, who saw her potential and wanted her to develop it. When she was only 10 years old, she formed an amateur rap group, "Sweet 'n Sour." The group was very short-lived.
Winehouse then went on to win a scholarship at Sylvia Young's Theatre School. During her time at the school, she started to develop worrying habits, the first of which was a pierced lip at age 13, followed by tattoos.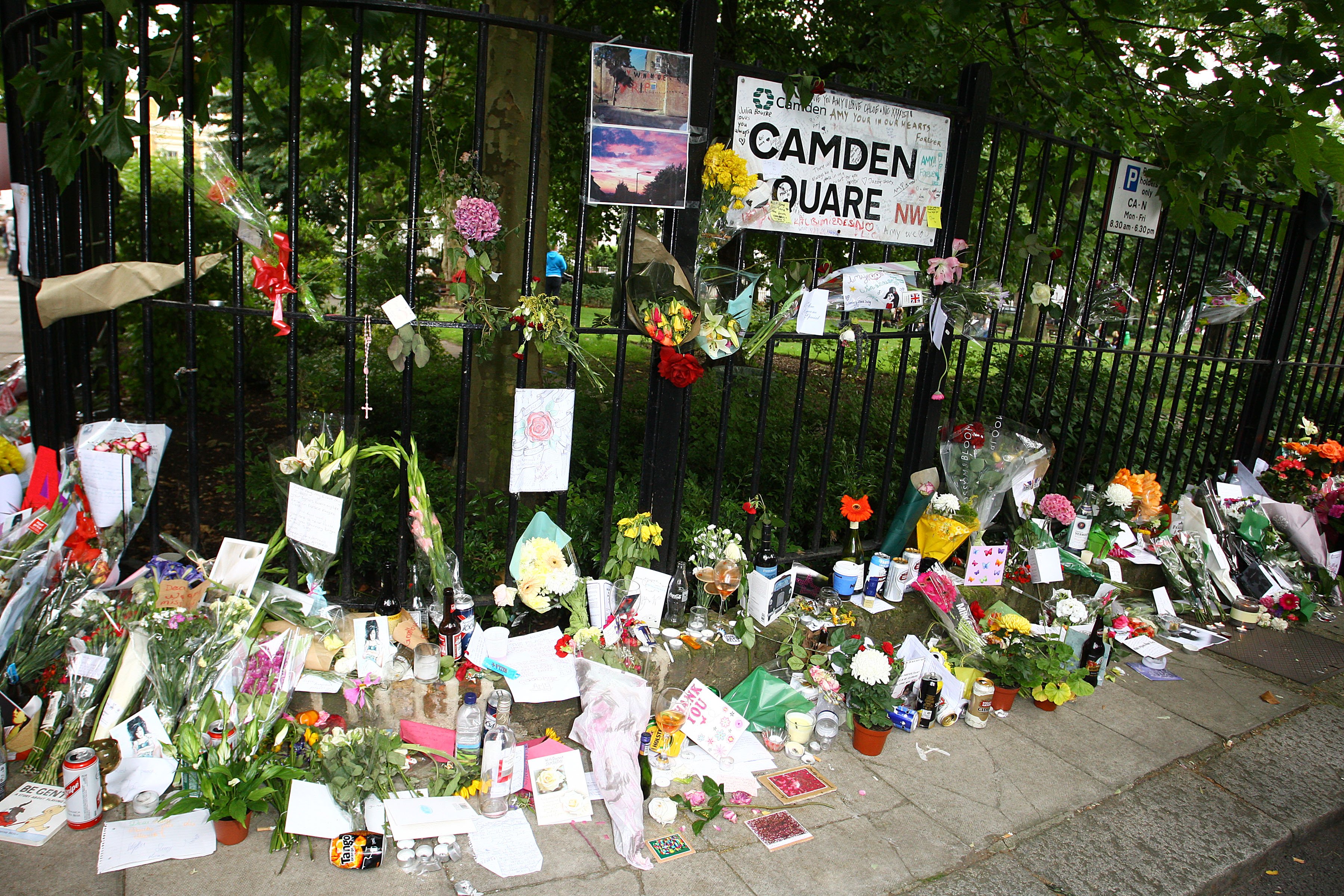 Tributes left at Amy Winehouse's home in Camden Square on July 26, 2011 | Photo: Getty Images
AMY'S CAREER BEGINS
At the age of 16, her friend, soul singer Tyler James sent her demo to an A&R person, and this was the turning point in her career, leading to Winehouse signing a deal with Island Records.
Her future A&R representative at Island, Darcus Beese, heard of her by accident when the manager of The Lewinson Brothers showed him some productions of his clients, which featured Winehouse as a key vocalist.
Beese was very impressed with the vocalist, and it was several months before he discovered who she was. During this time, however, Winehouse had already recorded a few songs and had signed a publishing deal with EMI.
Winehouse's debut album, "Frank" was released on October 20, 2003, and it attracted a lot of attention. After a few months, it reached number 13 on the UK Album Chart. This was considered only half her work and became very popular after her tragic demise.
Her next album, "Back to Black," is what she is remembered by. The album was a resounding success and led to her receiving six Grammy Award nominations and five wins, tying the then-record for the most wins by a female artist in a single night.
AMY'S TRAGIC RELATIONSHIPS
The first tragedy that shaped the young musician's life was her parents' divorce. She alluded to this in her first album, "Frank," with the lyrics:
"Understand, once he was a family man, So surely I would never, ever go through it first hand, Emulate all the [expletive] my mother hated, I can't help but demonstrate my Freudian fate".
The next major relationship that shaped Winehouse's life began in 2005 when she met her future husband, Blake Fielder-Civil. The relationship was an on-again/off-again one. During their time together, they had a tempestuous relationship.
In an interview, her then-manager, Nick Godwyn, said that Winehouse had changed after she met Fielder-Civil: "She just sounded completely different. Her personality became more distant. And it seemed to me like that was down to the drugs."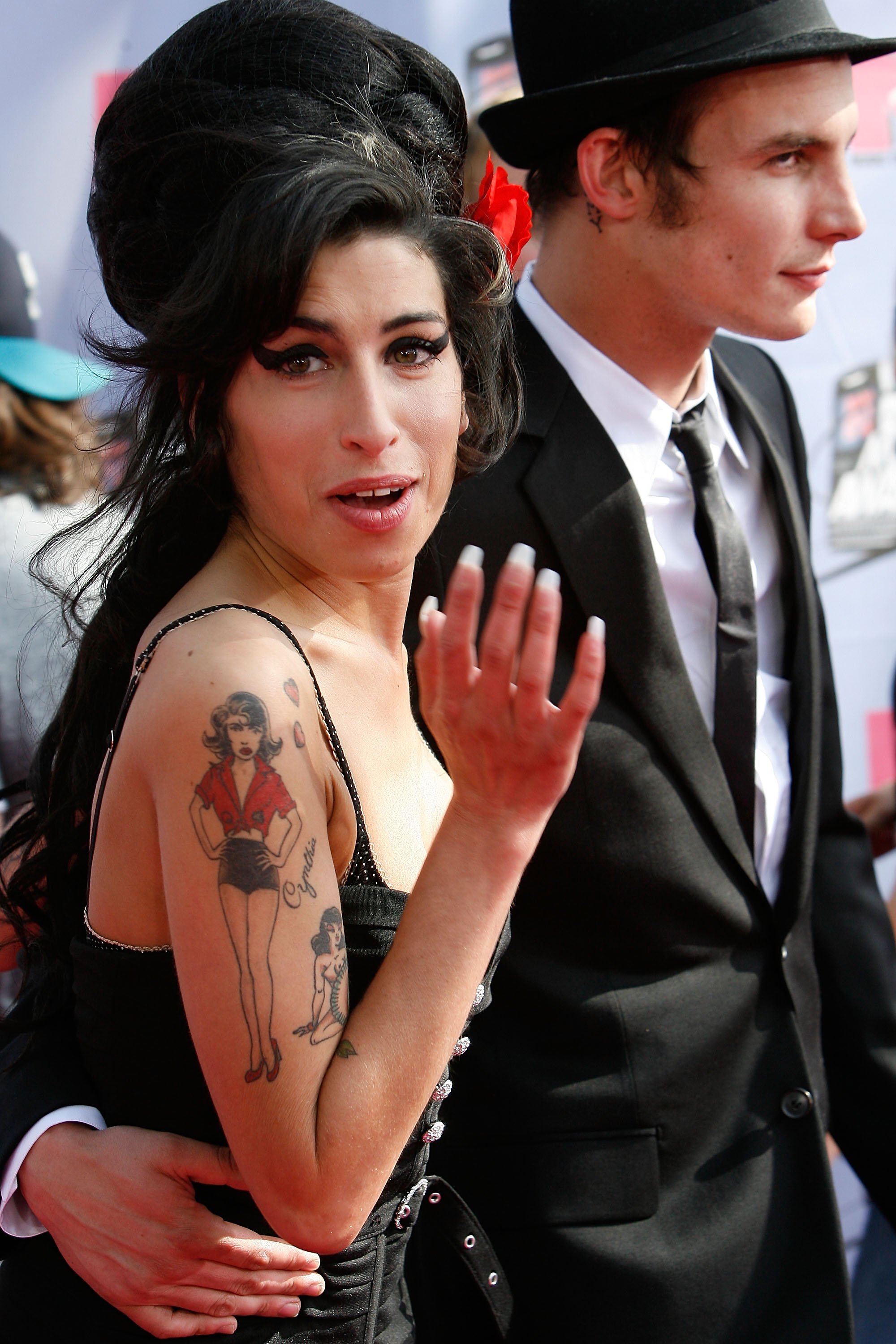 Amy Winehouse and Blake Fielder-Civil arrive to the 2007 MTV Movie Awards at the Gibson Amphitheatre on June 3, 2007 in Universal City, California | Photo: Getty Images
In August 2007, they were photographed bloodied and bruised in the streets of London after an alleged fight. Fielder-Civil was quoted in a British tabloid as saying he introduced Winehouse to cocaine.
Fielder-Civil was then later arrested for assaulting a bar owner, which resulted in him being imprisoned for 27 months. When he was released from jail, the couple filed for divorce.
In 2006, Winehouse suffered another personal tragedy with the death of her grandmother. This had a profound influence on her, as she was the one who always encouraged her and influenced her music journey.
Her death may have set off her addiction, as later the next year, Winehouse canceled several shows in the UK and Europe. This devastating loss also inspired her famous tattoo of a 1950s-style woman on her arm, in remembrance of her grandmother.
TRAGIC PASSING
Despite all the setbacks and challenges, Winehouse seemed to be turning her life around in 2009. She started her record label, Lioness Records, and signed her 13-year-old goddaughter, Dionne Bromfield.
Her subsequent tours scheduled in Europe were an unmitigated disaster. At one event, she had lost her voice and had to leave the stage amidst booing from the crowd. The tour was subsequently canceled.
The last recording the star ever made was on March 23, 2011, a duet with Tony Bennet titled "Body and Soul."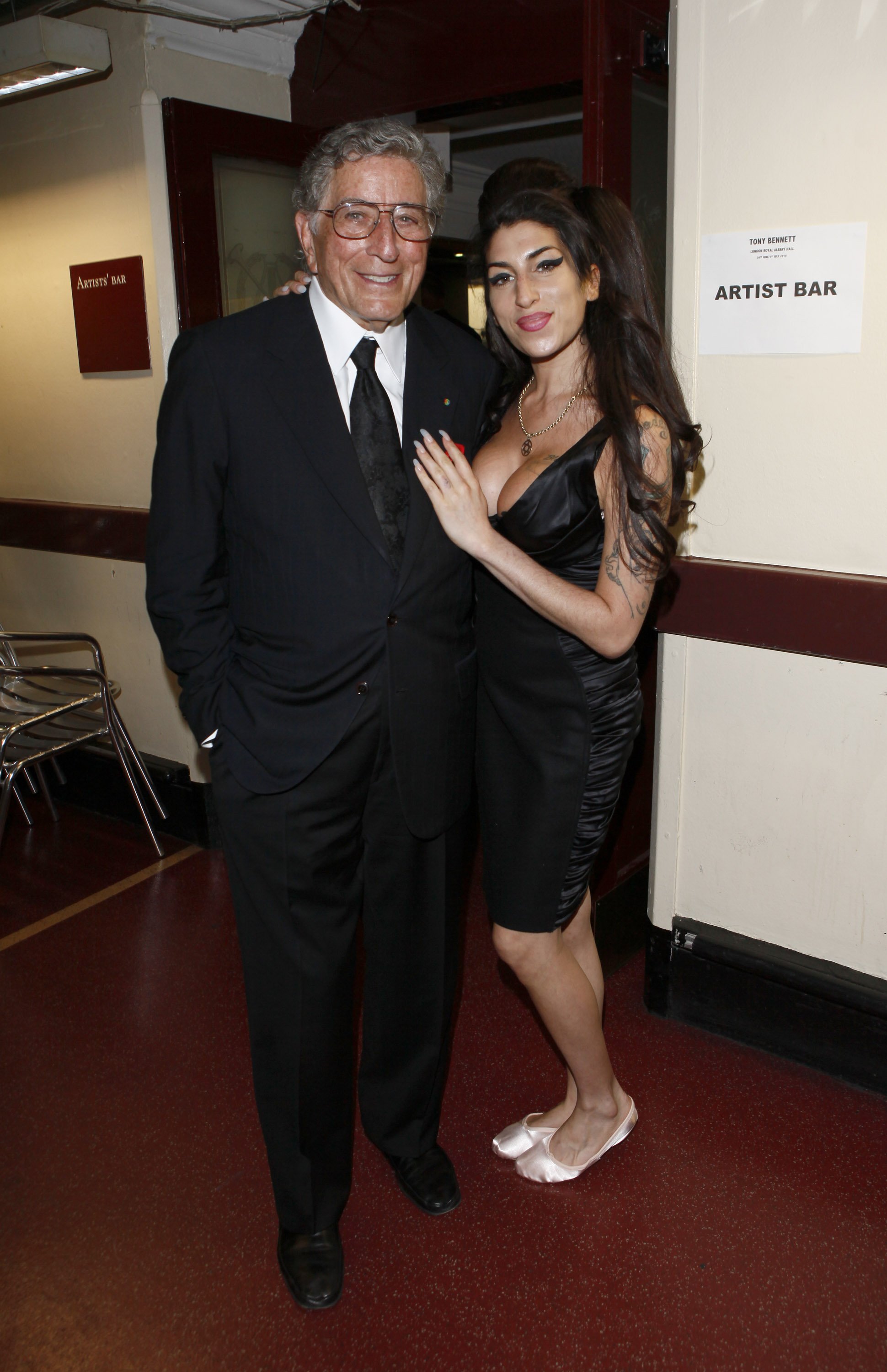 Tony Bennett and Amy Winehouse attend the after show party for Tony Bennett's concert at Royal Albert Hall on July 1, 2010 | Getty Images
Four months later, at the very young age of 27, Winehouse passed away. She was discovered at her Camden home by her bodyguard, Andrew Morris. That morning Morris found Winehouse lying motionless on the bed, and she tragically would never wake again.
It was discovered that her death was a result of accidental alcohol poisoning. Her blood alcohol limit was five times the legal limit.
Please fill in your e-mail so we can share with you our top stories!