Lila Call Dated Terra Jolé's Husband before He Got Married — Meet the 'Little Women: NY' Star
Lila Call, the TV personality best known for "Little Women: NY," used to be in a relationship with Joe Gnoffo, the current husband of the "Little Women: LA" star, Terra Jolé.
Before being the ringleader of "Little Women: NY," Lila Call had a few other jobs that got her involved in the entertainment industry, including one in the Connecticut news organization The Hartford Courant.
[Call's drinking] became a problem in her 20s.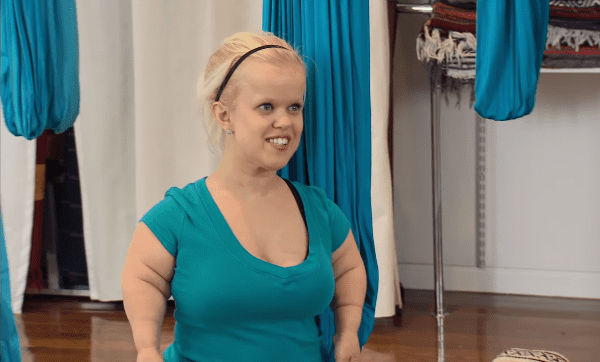 LILA CALL'S CAREER BEFORE "LITTLE WOMEN: NY"
Apart from that, she was a committee member of the fundraiser AIDS Connecticut and, of course, appeared in "Little Women: LA" back in 2015. For that episode, she was visiting her friend Christy McGinity-Gibel.
What many people didn't know at the time was that Call and Joe Gnoffo, Terra Jolé's then-boyfriend, used to be in a relationship, which is why her presence created a lot of tension.
In March of that year, the "Little Women: NY" star was in an interview with Channel Guide Magazine and talked about her experience in Los Angeles, revealing that her only friend was Christy, so she felt like an outsider.
Apart from that, Call pointed out that Jolé and Gnoffo were "a little insecure" when it comes to their romance, so being in Los Angeles with them was "a huge stress," something that was displayed during the episode.
LILA CALL AND JOE GNOFFO'S PREVIOUS RELATIONSHIP
Lila Call emphasized the fact that the now-married couple could have acted like grown-up people and focus on the positive aspects of their relationship, but instead, there was "a lot of smack talk."
Call then said that in New York, things are completely different because she is with her friends and that although they had their fair share of drama, they were like a family, so they had each other's' back.
She went as far as to say that her time in Los Angeles was like "being released into the 'Hunger Games.'" With all this background, fans of the show couldn't wait for the "Little Women: LA" reunion that was held only days after Call's Channel Guide interview.
There, Jolé insulted Call and repeatedly suggested that Call had mental issues for texting violent messages to Gnoffo.
In response, Call admitted that she and Gnoffo had been texting each other for "business" purposes even after she learned that he and Jolé were back together.
After that, Lila Call tried to convince Terra Jolé that Joe Gnoffo was the type of man who liked women a lot and that, for that reason, he was probably incapable of being a father.
LILA CALL'S ALCOHOL ADDICTION
Coming back to "Little Women: NY" and Call's influence in it, she captured the audience's attention with her fun personality and, of course, her frankness about her addiction problems.
The TV personality told Vice that she started drinking alcohol when she was in high school, but that it became a problem in her 20s. However, she associated it with "networking."
Unfortunately, her excessive drinking got her into uncomfortable situations, like having one-night stands with strangers. Call only hit rock bottom, though, in 2013, shortly after getting a French degree. She drank too much that she got deeply depressed the next morning. Call explained:
"It's really grim, and it's really horrible, but that's where you have to go, unfortunately, for things to turn around."
She was in such a bad condition that she went to the hospital, afraid of having a possible episode of depression. Doctors found out that she was going through alcohol withdrawal, and so she spent five days in an inpatient detox.
After that, her therapist advised her to go to Alcoholics Anonymous to work on her addiction. Although she was reluctant as first, she ended up going.
Sadly, she went into remission, which drove Christy to hold an intervention for her, focusing on her drinking and taking pills.
Thanks to this drastic move, now Lila Call is sober, and she looks beautiful too! At the moment, Call and her girlfriend, Jaimie, are doing great while raising their dog, Manny. As per "Little Women: NY," it was taken off the air in 2016 after only two seasons.