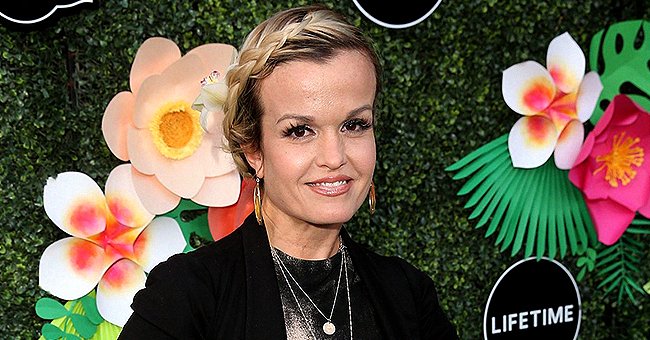 Getty Images
'Little Women: LA' Star Terra Jole Wishes Co-star Tonya Renee Banks a Happy Birthday
Terra Jole celebrated her "Little Women" co-star, Tonya Reneé Bank's birthday, with a series of images that she shared via her Instagram Story.
When Tonya Reneé Banks turned a year older on July 6, her fans, friends, and family were available to celebrate her through social media posts.
"Little Women of LA's" Terra Jole and designer Tonya Renee Banks pose for portrait at Tonya Renee Banks' debut of "Lil Boss Body" clothing line at Fathom on March 13, 2017 | Photo: Getty Images
One such person was Tonya's "Little Women: LA" co-star, Terra Jole, who took Screens from to her Instagram Story to share a series of birthday shoutouts.
[Terra Jole] welcomed her third child with her husband, Joe Gnoffo, in March.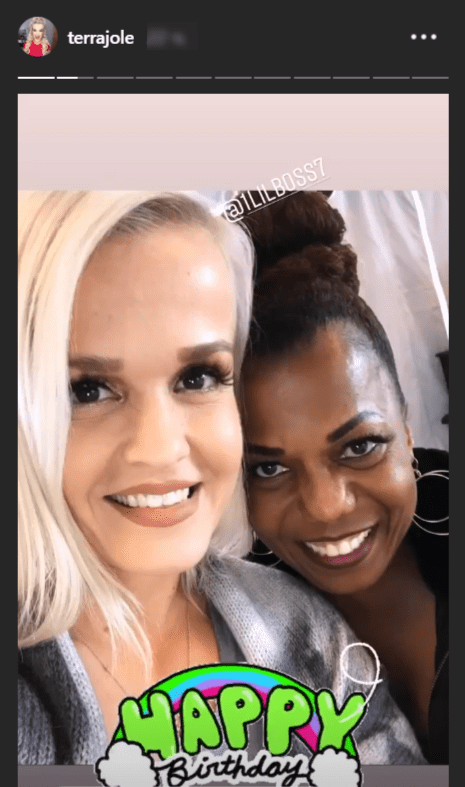 A Screenshot of Terra Jole's Post on her Instagram Story | Photo: instagram.com/terrajole/
While two of the shoutouts featured sweet pictures of the co-stars together, the third Story was a personal image of the celebrant.
All three Stories featured Tonya and Terra smiling confidently at the camera as the latter praised Tonya through their captions. Over the last three decades, Tonya has made a name for herself through her acting career.
According to her website, the 56-year-old has appeared in many movies such as "Death to Smoochy," "Tiptoes," and "Bad Santa."
Tonya also made history after she appeared as the female lead — the first little person to take on the role — in the 2015 film, "The Internship Games."
The mother of one even gained recognition for her appearance in "Little Women: LA" as she landed an MCPA Award for Most Diverse TV Moment in 2017.
As for Terra, People confirmed that she welcomed her third child with her husband, Joe Gnoffo, in March. Soon after Terra birthed the baby girl named Magnolia August Gnoffo, on March 1, she and her husband gave a statement that read:
"With all of the fear surrounding us we are blessed to have the best news of our year. Our baby girl came healthy and happy through Mom's last pregnancy."
Us Magazine recalled that Terra and Joe announced that they were expecting their third child together in November 2019. The then-expectant couple informed the news outlet, through a statement, that they were overjoyed to share the good news.
The mother of three unveiled her baby bump with an image that showed her bare belly and a piece of white cloth wrapped around her chest.
Terra and Joe previously welcomed their two children — Penelope and Grayson — in 2015 and 2016 respectively.
Please fill in your e-mail so we can share with you our top stories!