Instagram/ana_d_armas
Ana de Armas Reportedly Plays a Big Role in Ben Affleck's Journey to Sobriety

Ben Affleck's romance with fellow actress Ana de Armas reportedly makes his sobriety easier to maintain since she is everything he can want and need from a partner.
On August 16, Ben Affleck turned 48, and the actor's romance with Ana de Armas is still going strong after almost six months of dating.
The couple appeared together on social media, beaming with joy, and the custom BMW motorcycle she gifted him added to the celebrations that day.
Reports showed the couple out on a joyride, and they even wore matching green helmets for the fun occasion. Later on, Armas posted a picture of them together, Instagram official at last.
But Affleck's newfound joy for life comes in part from his relationship with Armas. The couple, who met while filming "Deep Water" together in 2019, also quarantined together, and a source close to them said that their relationship made it easier for Affleck to manage his sobriety.
"Since Ana has been in Ben's life, being sober has become easier to manage. She came into his life and has given him everything he wants and needs in a partner," the source said. "He's very satisfied with Ana and isn't looking for a coping method. She has a vivacious personality and is a very talented actress."
Affleck struggled with alcohol addiction for years, which led to several stints in a rehab facility. The actor is also a father of three, and Armas is reportedly great with them.
The source said that Armas met Affleck's three children, Seraphina, Violet, and Samuel in May, and they get along great and added:
"She's wonderful with his kids and very loving. It's hard to put into words how happy he is with her. She fills him up and he doesn't need anything else."
Armas is very supportive of Affleck's sobriety, and it works well for them that parties and drinking don't factor into her lifestyle. The vitality also spilled over into regular workouts for Affleck that has him feeling physically "great" as well.
His previous marriage to Jennifer Garner officially ended in 2018, but they remained on amicable terms despite allegations that Ben Affleck cheated on her with the nanny to their three children.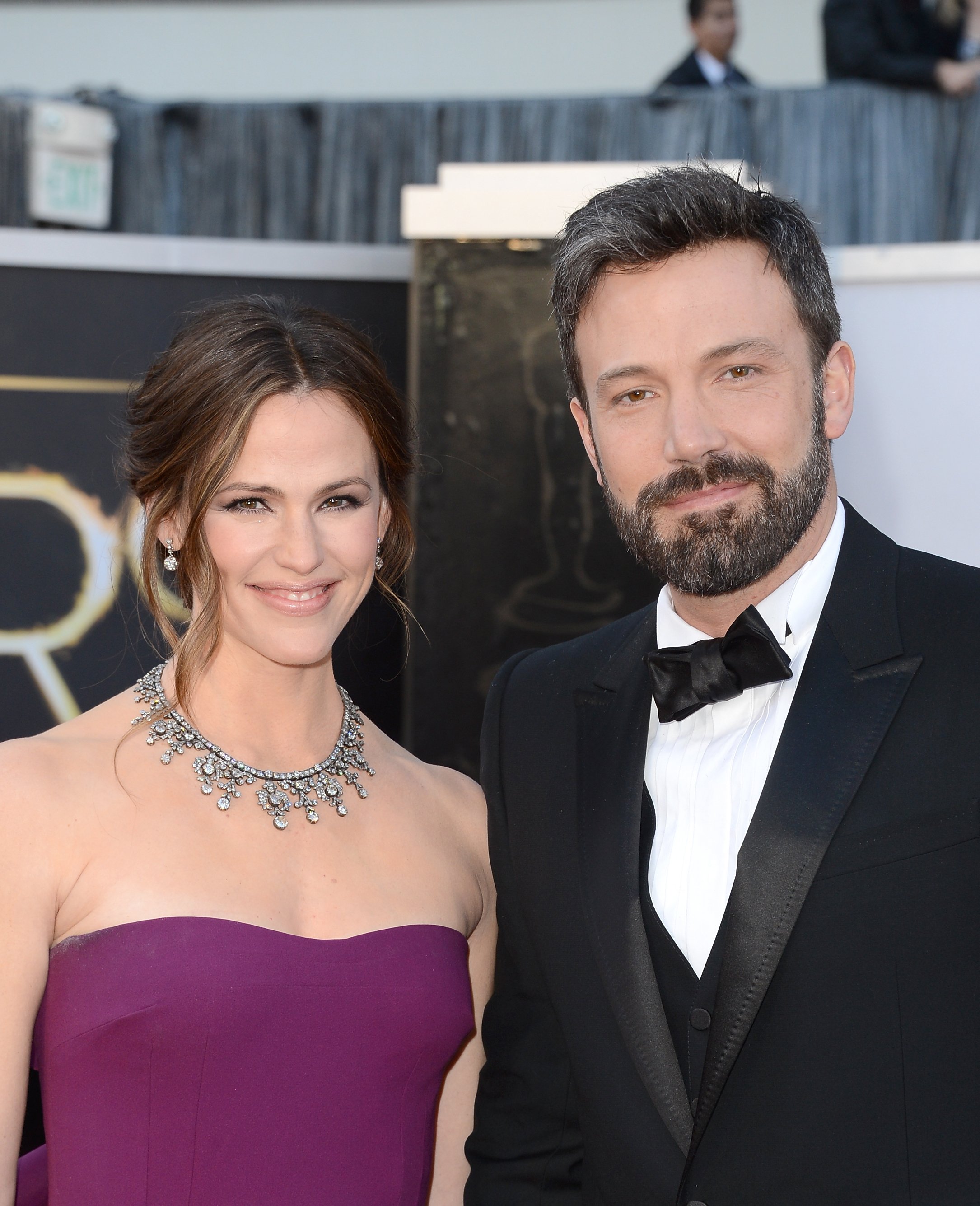 Jennifer Garner and Ben Affleck arrive at the Oscars on February 24, 2013, in Hollywood, California. | Source: Getty Images.
News of their divorce broke soon after rumors of infidelity started doing the rounds. But then Garner debunked rumors that the two are related when she said that they have already been separated for months before the alleged cheating took place.
Please fill in your e-mail so we can share with you our top stories!