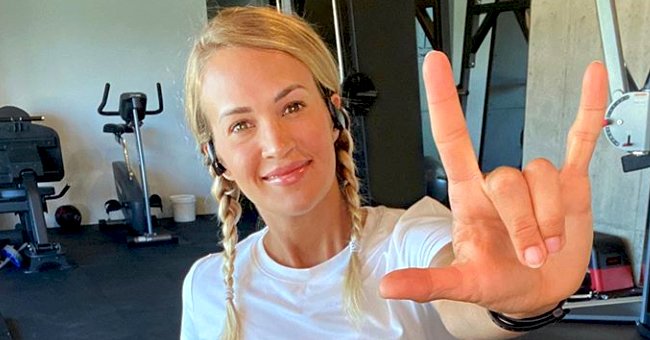 instagram.com/carrieunderwood
Carrie Underwood's Weight Loss Journey — Impressive Pics of Country Star Then & Now
A lot of women tend to struggle with weight loss, especially after childbirth. Anyone struggling through such a problem can easily find others to draw inspiration from, and Carrie Underwood is one such person.
Recently, Carrie Underwood had an interview with Shape, where she spoke on her fitness routine. Despite having two children, the singer looks amazing, and she decided to let her fans in on the secret.
Underwood and her spouse, Mike Fisher, have two children — 5-year-old Isaiah and one-year-old Jacob. Like every woman, she took on a lot of weight during childbirth. However, as she explained to Shape, she was able to turn things around.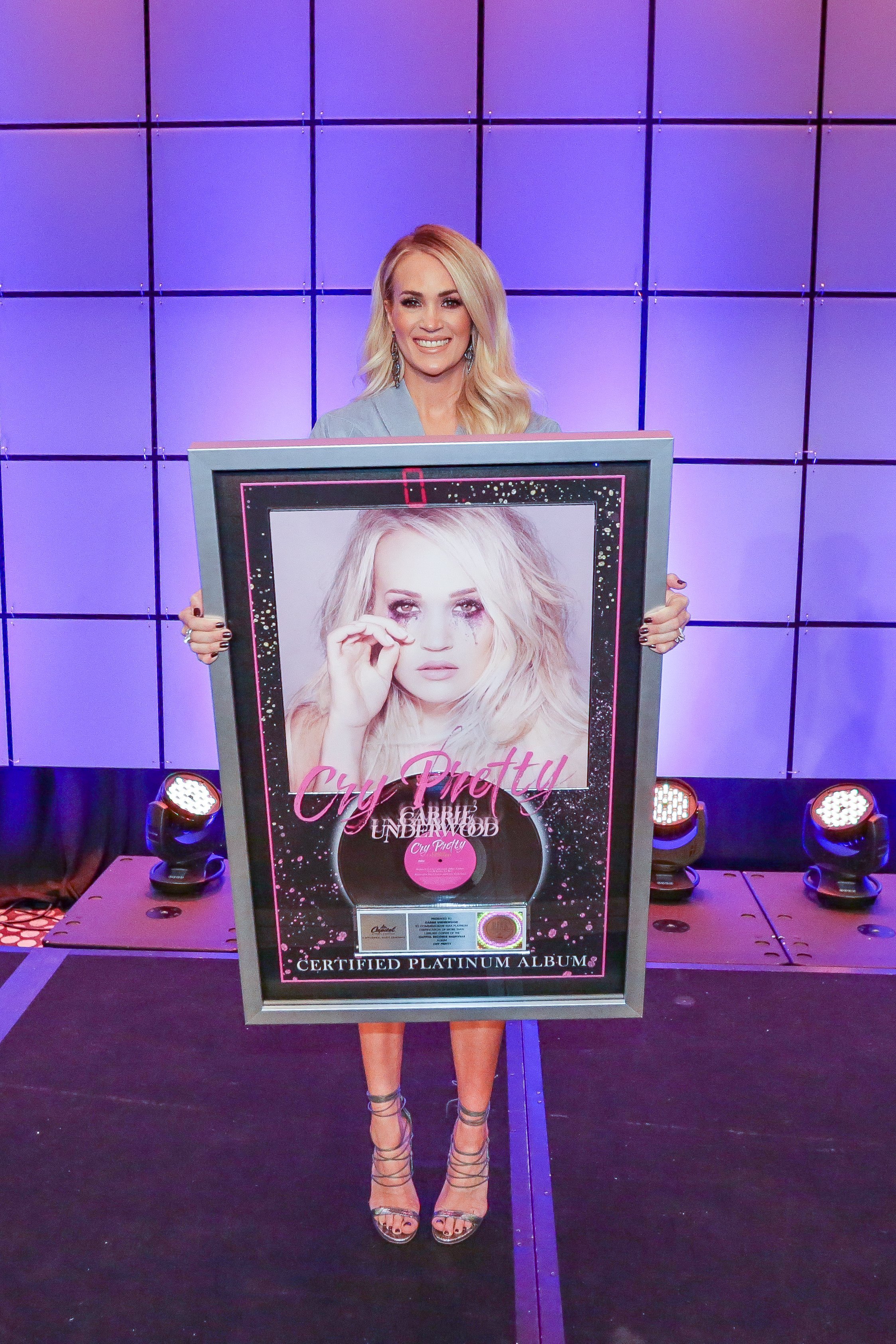 Carrie Underwood with her RIAA Platinum certification for her latest album Cry Pretty in February 2020. | Photo: Getty Images
Speaking to the fitness magazine, Underwood explained that she has always believed in workouts. Even though she and her husband have been swamped, she always finds the time to hit the gym.
The singer also explained that she was a bit lucky with her weight when she had her second child, Isaiah. In part, she said:
"After I had Isaiah... I was lucky: I gained only 30 pounds, which is the recommended amount, and I exercised throughout my pregnancy."
Underwood highlighted that she faced a bit of a challenge due to her C-Section. This birthing method meant that she couldn't work out for six weeks after her delivery.
However, she didn't waste any time as soon as she got the clearance to exercise again. It was straight to the gym for her. Underwood's weight loss journey extends beyond just her pregnancy period.
Underwood eventually stopped the supplements and went with a healthy exercise regimen.
According to reports, she once explained that she was at her heaviest while on reality TV competition "American Idol." At the time, Underwood had begun taking weight loss supplements, as she believed them to be the cure.
The singer pointed out that she wasn't eating well, as she didn't even know the right things to eat. Between the supplements and starving herself, it all became too much.
Underwood eventually stopped the supplements and went with a healthy exercise regimen. She also paired this with the right meals — including a vegan diet.
Now, she feels great about her body and the changes that she has managed to make. As for her advice to others, the singer claims that people should learn to eat well and exercise.
Underwood also counseled having some downtime to rest and ease off the stress of the day. According to her, just ten minutes a day would be nice. Concluding, she pointed out that people should learn to develop a positive body image.
Please fill in your e-mail so we can share with you our top stories!