Check Out Chris Brown's Daughter's Stunning New Hairstyle as She Debuts Long Braids
Royalty, daughter of the famous singer Chris Brown, is definitely a chip off the old block, as seen in recent pictures of her wearing long braids.
In a recent post, Royalty gave her fans a pleasant surprise by showing off her new long braids. She is no stranger to twists as her father has sported some impressive hairstyles over the years. There can be no doubt about whose daughter she is.
Fans expressed their admiration for the new hairstyle, and it's starting to look like Chris Brown has competition from his daughter in the style department.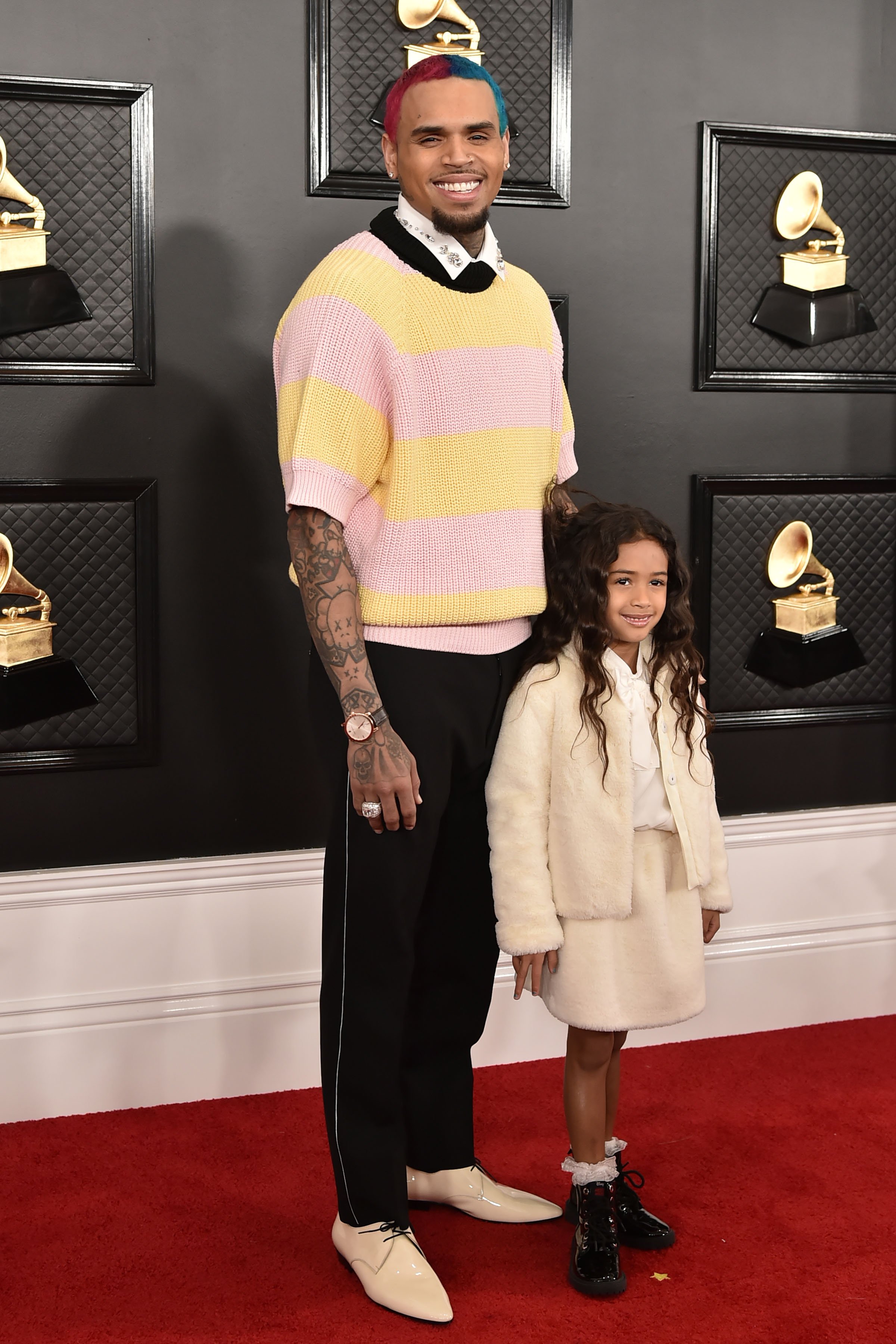 Brown has two precious children, but he has said that Royalty is his twin. In a lovely post, Brown shared a picture of his daughter having her hair done and titled it "You Beautiful Twin."
There were six photos taken of her, and in each one, she posed with a different expression on her face. He posted the picture where she closely resembles him, and this is what likely inspired the "beautiful twin" remark.
Brown is definitely a doting father and is often seen expressing his love for his kids. On Royalty's sixth birthday, he unveiled a wonderful present for his daughter. He got her two pet birds in a beautiful cage.
This precious moment was captured by Nia Guzman, Royalty's mum, and Brown's ex, and it was a birthday they would all remember. Brown doesn't only dote on his daughter but also a special place in his heart for his nine-month-old son Aeko. Even at this young age, he certainly has his father's style about him.
Chris Brown certainly has competition when it comes to Royalty. She became a viral sensation when she accepted her father's dance challenge. Not long after he showed off his dance to his latest hit "Go Crazy," Royalty released a video of her dancing to the song.
She proved once again that she is definitely Brown's twin when it comes to talent. Fans were impressed by her performance and couldn't help comparing her to her father.
Many of the fans out there are saying that she has won this challenge. This isn't the first time that Royalty has posted such a video, and she has proved time and time again that she has the talent.