Check Out Chris Brown's Daughter Royalty's Stunning Tie-Dye Outfit Featuring a Luxury Purse
Chris Brown's daughter, Royalty Brown, looks adorable in a picture pose as she sports a vibrant tie-dye outfit combined with a Louis Vuitton purse.
Royalty Brown is the first daughter that R&B star, Chris Brown had with model and friend, Nia Guzman. Recently, a photo of the 6-year-old was shared on her Instagram account which is currently managed by her mother. 
In the photo, Royalty wore a tie-dye T-shirt with shorts to match. The shirt was a blend of teal and pink while she matched those with a pair of pink strapped croc slippers.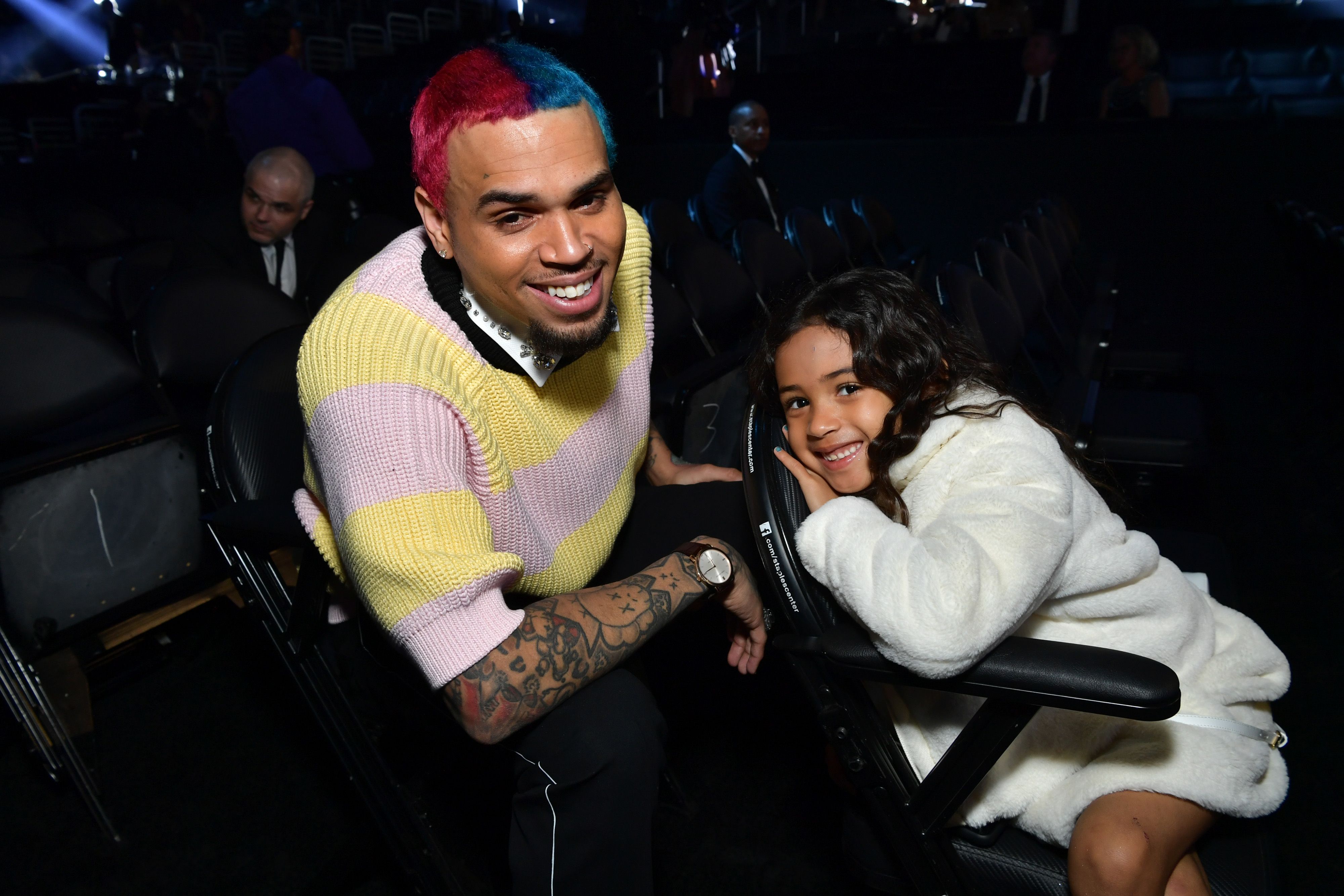 She complemented the look with a set of beads on both wrists, a Louis Vuitton purse, a diamond-studded necklace, and a cute pair of faded purple sunshades. She also melted a lot of hearts by letting down her long braids.
Royalty seems to have already developed a penchant for singing and dancing— attributes for which her father [Brown] is well known.
The caption on the post showed her excitement at what day it was. "FRIIIII-YAYYYYY," her mom captioned on her behalf. One of the comments from fans adored the little one and admired her fake tattoo, saying she was "like her daddy."
Although Royalty's parents have separated, they came together as a united front to make sure she had a birthday to remember earlier in May. The "Loyal" singer returned an earlier favor shown by his daughter when she gifted him with a cake a few weeks earlier.
He had a custom-made cake in the shape of an "R" then assisted her in blowing out the candles on her cake by holding her up and pulling back her hair. The co-parents also gifted their daughter two pet birds to mark the occasion.
Brown, who recently became a father again when he welcomed his first son, Aeko Catori Brown with his ex-girlfriend Ammika Harris, concluded that it is the 6-year-old RoRo who gets his vote as his Mini-me.
Royalty seems to have already developed a penchant for singing and dancing— attributes for which her father is well known. The father-of-two shared a picture of his daughter throwing a weird and cute side-eye expression on her face while getting her hair done.
The photo seemed to personify her dad's character, hence his caption, "YOU BEAUTIFUL TWIN." The young RoRo has also begun to show signs that she will make a fabulous fashionista with her constant flair for style, which she most definitely shares with her dad.
Even though we are yet to see how the "Indigo" crooner's son will take after him, he showers him equally with love and shares pictures of him from time to time. 
On the scene of romance, rumors sparked when the "No Guidance" singer recently shared hot photos of his "baby mama" on his page, leading to speculations that they may have reunited.