Snoop Dogg Proudly Shares a Cute Photo of His Wife Shante Broadus with Their Granddaughter
Rapper Snoop Dogg shared an adorable picture on his Instagram page of his wife Shante Broadus and their granddaughter Elleven Broadus having a great time. 
Legendary rapper Snoop Dogg took to his Instagram page to share a cute photo showing his wife Shante Broadus and their son, Corde Broadus' daughter, Elleven. 
In the photo, proud grandma Shante smiled happily as she looked at her granddaughter with loving eyes. She wore an animal print top and accessorized her look with big round earrings.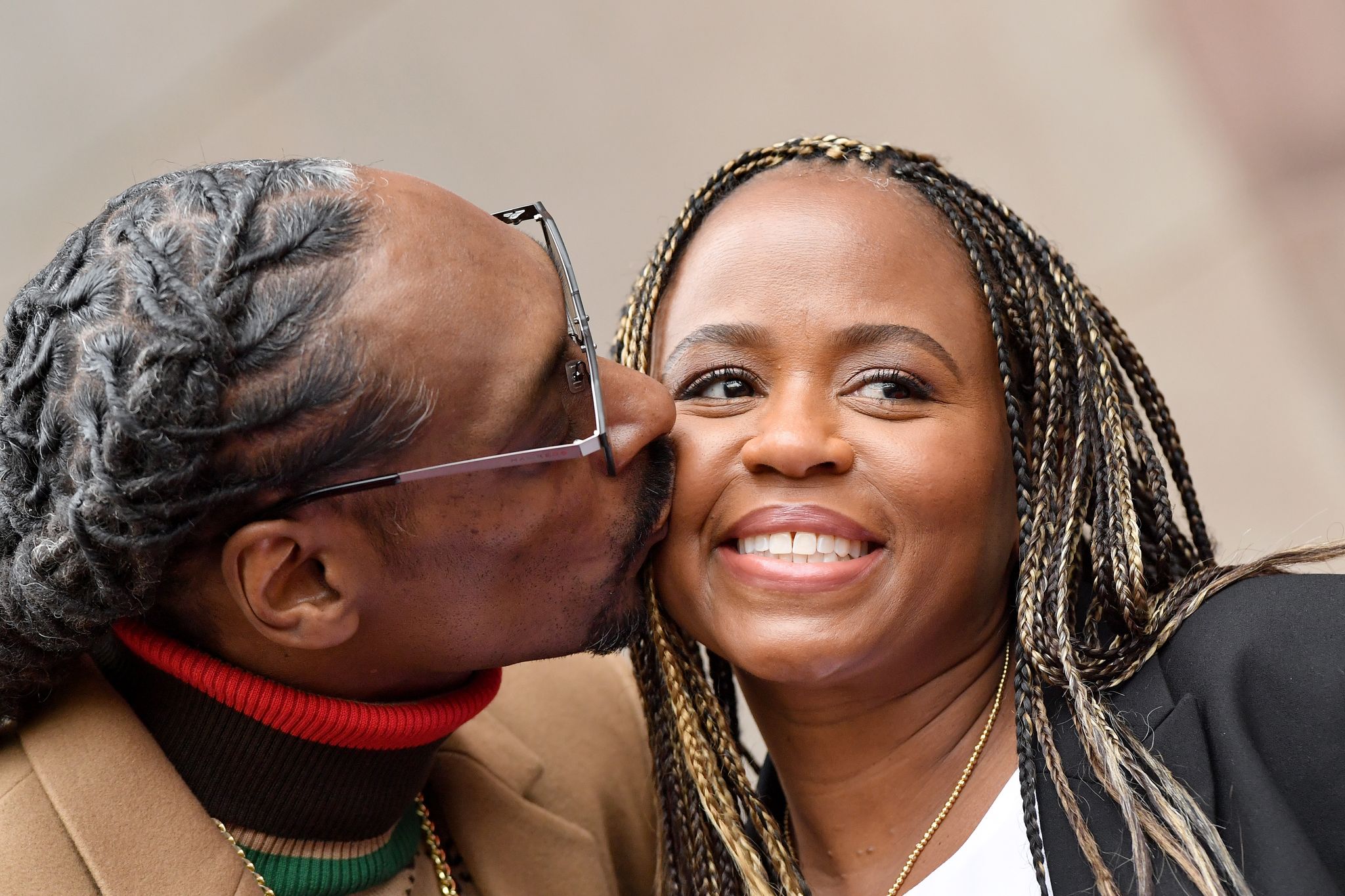 Shante looked beautiful with her braided hair which was shaped into a pony. Elleven wore a colorful floral dress and seemed to be distracted by something or someone in the picture. 
The adorable little tot looked up wondrously while her grandma held her. Snoop captioned the post with a series of emojis. 
The post attracted tons of likes from friends and fans of the rapper. One of the fans said that the picture was cute, while another fan said that Elleven had grown so big. 
Eleven is one of Snoop's three grandchildren. The rapper became a grandfather for the first time at the age of 43 when Corde and his ex-girlfriend, Jessica Kyzer welcomed their son, Zion, in 2015. 
Snoop Dogg said that he did not want his kids to go through the struggles he faced while growing up.
It marked a proud moment for the legendary rapper who shared a video of Corde and Zion on his Instagram page, noting that he was a proud granddad. 
Corde shares Elleven with his current partner, Soraya Love who is a spiritual guru. Elleven arrived in 2018 via a natural birthing process, with Soraya not taking any pain-relieving drug during her delivery. 
In January 2019, Snoop's other son Cordell Broadus revealed via a social media post that he and his girlfriend were expecting a daughter. 
The baby girl's arrival meant that the rapper became a grandfather to three children. That number is likely to increase in the near future, with Snoop Dogg's daughter Cori yet to give birth. 
The 48-year-old rapper who made his musical debut in the early 1990s is a proud family man and adores his wife and kids a lot. 
In a chat with Queen Latifah while making an appearance on her show, Snoop said that he did not want his kids to go through the struggles he faced while growing up. 
The rapper said he wanted his children to understand that it was okay to struggle, but also help them avoid some of the things he learned while growing up and get to the top faster.