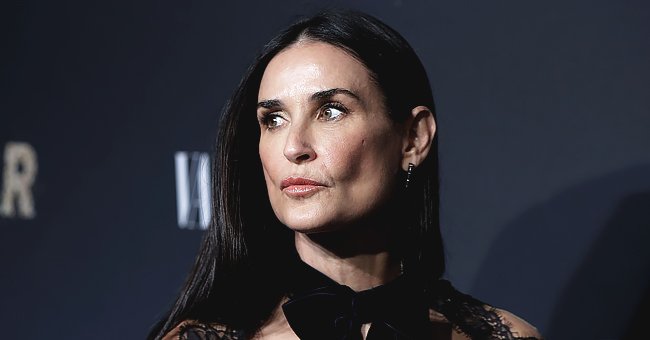 Getty Images
Demi Moore's Fans Gush over Her Timeless Beauty in Throwback 'Striptease' Snap
Demi Moore's avid fans are thrilled to see a throwback "Striptease" photo she recently shared on social media.
On August 21, Demi Moore took a trip down memory lane with a picture from her hit 1996 American erotic black comedy film "Striptease." She simply captioned the snap: "#FBF."
Moore's fans were delighted by the star's recent update, as evidenced by the more than 93,000 likes quickly garnered by the endearing post.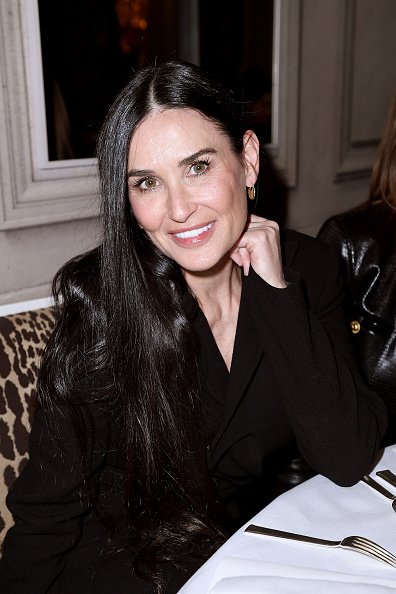 Demi Moore on February 29, 2020 in Paris, France. | Photo: Getty Images
SOCIAL MEDIA RESPONSES
Majority of them expressed their adoration for her excellence. "When I was 13, I loved you Dem, it didn't change," one fan gushed.
Someone else commented that Moore was stunning in "Striptease" and that it was his favorite movie of all time.
On her podcast "Dirty Diana," Moore dabbles in the world of female erotica as a lover revives their relationship.
HER ROLE IN THE ACCLAIMED FILM
Meanwhile, in 1995, Moore turned into the highest-paid actress in film history, up until that time, earning $12.5 million for "Striptease."
In the movie, Moore played the role of Erin Grant, a stripper and single mother who gets dragged into a dangerous situation after a congressman develops a fondness for her.
"Striptease" was directed by Andrew Bergman. Other notable stars in the film were Armand Assante, Ving Rhames, Robert Patrick, and Burt Reynolds.
Screenshot of comments from Demi Moore's Instagram photo on August 21, 2010. | Photo: Instagram/Demi Moore
LEARNING TO LOVE HERSELF
Moore was married to Freddy Moore from 1980 to 1985. She married her second husband, Bruce Willis, in 1987.
However, Moore and Willis divorced in 2000. Five years later, Moore tied the knot with Ashton Kutcher, but the pair also divorced in 2013.
The actress recently discussed how she kept changing herself in an attempt to make her relationships work. She called into SiriusXM's "The Jess Cagle Show" and described how she learned to embrace herself amid and after her marriages.
"It's really a process of learning to love yourself, accepting who you are just as you are," she said. She added that she changed herself many times over to fit other people's expectations of her.
On her podcast "Dirty Diana," Moore dabbles in the world of female erotica as a lover revives their relationship. With her recent project, the actress said she hopes to encourage her fans to be more exploratory and open about their sex life.
Meanwhile, many fans were intrigued by the photos she posted to social media on July 8. In the pictures, Moore is seen recording "Dirty Diana" in the bathroom. Her fans wanted to know about the carpet in the space
During a candid interview on "Late Night With Seth Meyers," the actress confessed that the carpet was a design made by her ex Willis.
Moore added that she lives with her family in the mountains, which gets extremely cold. Moore proceeded to clarify that a lot of people put rugs in their bathrooms, as well.
Please fill in your e-mail so we can share with you our top stories!