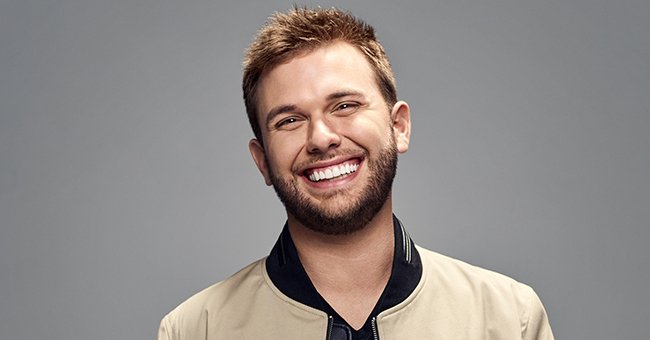 Getty Images
Chase Chrisley Buys Nanny Faye Flowers Every Week — See Her Reaction
The adventures of Chase Chrisley and Nanny Faye on "Chrisley Knows Best" are largely unsung, but Chase does give her flowers every week to show how much he cares, even if she has the same reaction every time.
This year alone, Nanny Faye and Chase Chrisley came up with their fair share of reasons to have the family patriarch Todd Chrisley roll his eyes. But Chase's latest share about Nanny Faye warmed hearts.
Taking to social media, the reality star felt like he needed to share what happens when he gives her flowers every week. Much like the weekly routine, Nanny Faye reacts the same way every single time.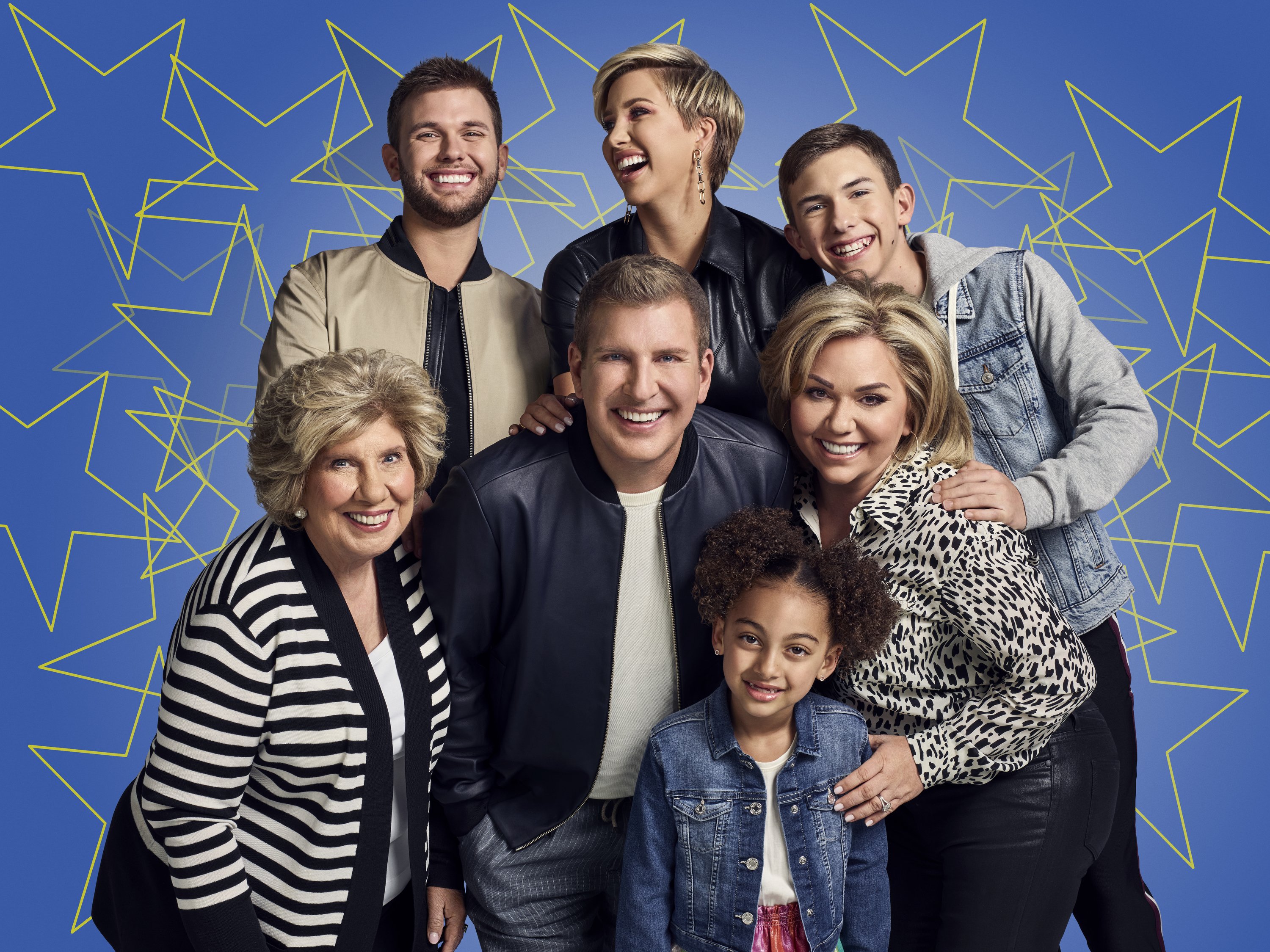 Faye Chrisley, Chase Chrisley, Todd Chrisley, Savannah Chrisley, Chloe Chrisley, Julie Chrisley, and Grayson Chrisley pictured on March 9, 2020. | Source: Getty Images.
IT'S A WEEKLY TRADITION
Nanny Faye may be fairly low-key on "Chrisley Knows Best," but there had been times when she and Chase got up to shenanigans that had fans in hysterics and Todd Chrisley question his life choices.
Fond of Nanny Faye with whom he spends a fair amount of time, Chase gives her flowers every single week, as he wrote on social media before revealing her reaction: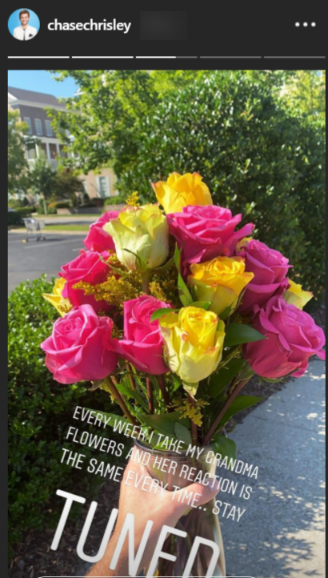 Chase Chrisley sharing his weekly routine with Nanny Faye with followers on social media. | Source: InstagramStories/chasechrisley.
CHASE AND NANNY FAYE
Just last month, Chase and Nanny Faye had Todd Chrisley speechless after they returned from a trip together to the mall.
Todd walked into the kitchen as the pair unpacked their splurged goods, and he vowed right there and then that they would never go to the mall together again.
While Nanny Faye found her new evening routine in the hand-held massager she bought, the pair also marvelled over Chase's new night-vision goggles.
Todd was not impressed, and he felt the same when Nanny Faye hilariously rented a sports car on Chase's behalf before she kicked him out to go gamble.
A BIRTHDAY CELEBRATION SOON
Nanny Faye is now 75 years old, and her next birthday is just around the corner. When she celebrated her September 3 birthday last year, Todd paid his mom a special tribute.
The doings of his family might drive him crazy at times, but he wouldn't exchange having Nanny Faye as his mother for anything in the world. As the reality star wished his mother a happy birthday, he wrote:
"There are no words that will ever explain how blessed I am to have you as my mother. With all of my heart, I love you beyond words."
DEFYING AGE THE HYPERBARIC WAY
However, Todd Chrisley does have an indulgence of his own, and it's said to be responsible for his youthful appearance.
Contemplating buying a hyperbaric oxygen chamber for its many health benefits, Todd tried selling the concept to Chase and Nanny Faye, who would both like to have one because it will ensure they never have a hangover ever again.
Please fill in your e-mail so we can share with you our top stories!