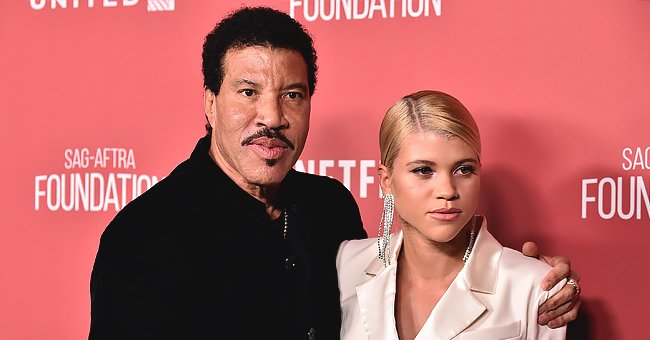 Getty images
Lionel Richie Pays Tribute to His Daughter Sofia Richie on Her Birthday with Throwback Photos
Lionel Richie seems to be in high spirits as he celebrated his daughter's birthday by sharing throwback images that featured lovely father-daughter moments.
Lionel Richie's youngest child, Sofia Richie, whom he shares with his second wife, Diane Alexander, recently turned 22, and the entire family was excited to celebrate the new age.
Sofia is the former couple's youngest child. They share an older son named Miles. The iconic singer took to Instagram to share a sweet message in honor of the celebrant.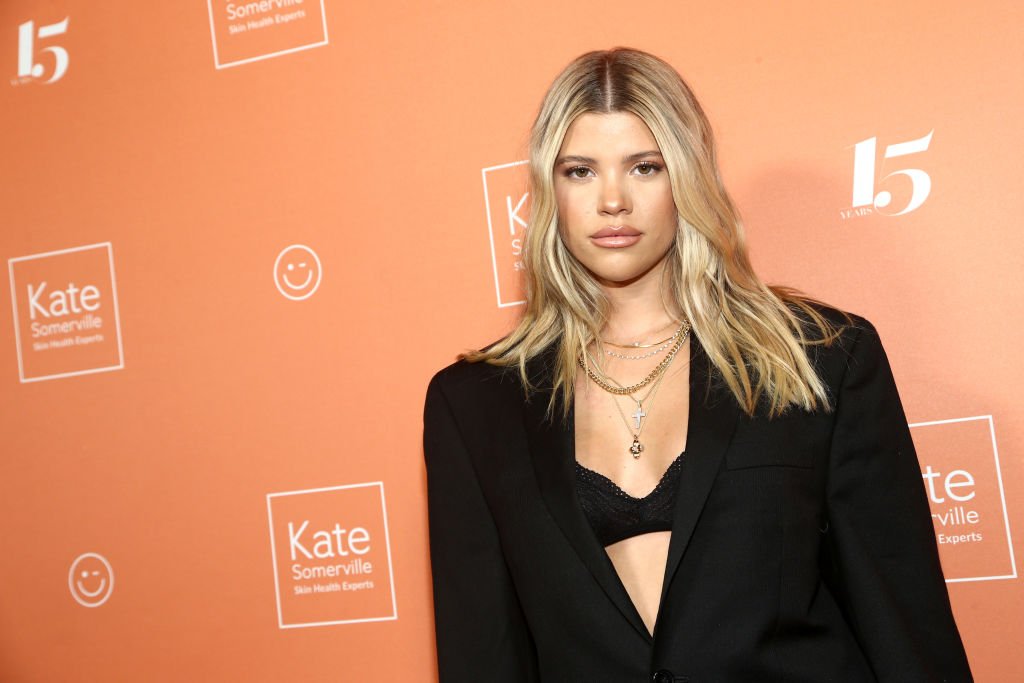 Sofia Richie attends The Kate Somerville Clinic's 15th Anniversary Party at The Kate Somerville Clinic on October 10, 2019. | Photo: Getty Images
Less than a day ago, he uploaded a series of images featuring himself and Sofia. There were throwback images of the 22-year-old as a toddler. In the caption, he wrote:
"Getting to watch you grow into the beautiful young woman you are today has been one of the greatest honors of my life. I'm beyond proud to be your dad. Love you always, Happy Birthday! @sofiarichie."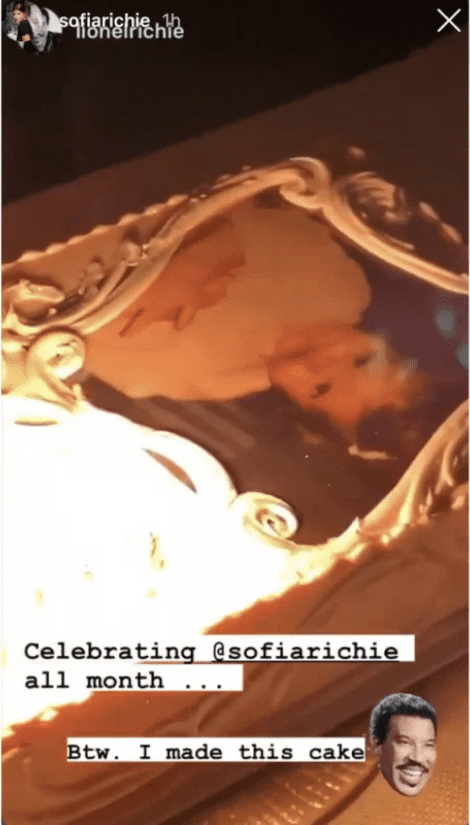 A cake for Sofia Richie on her 22nd birthday | Photo: Instagram/sofiarichie
Lionel also flaunted his fatherly affection by baking his girl a nice cake. Shortly before the singer shared the adorable post, his daughter flaunted some pictures online.
Their first split occurred after Disick visited a rehab, while their second was due to the differences in their ideals.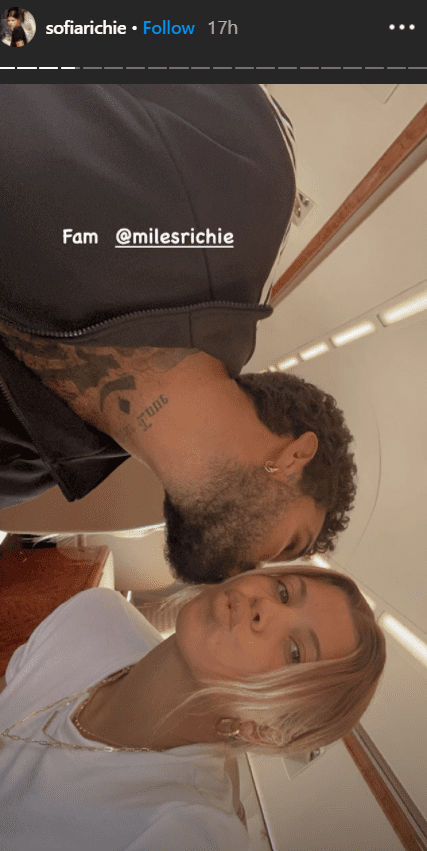 Sofia Richie's brother, Miles giving her a peck on the cheek | Photo: Instagram/sofiarichie
Her posts showed her entire family having a swell time with her girlfriends and family as they prepared to enjoy her "22 festivities."
The celebrant shared snaps that showed her older brother, Miles as he planted a kiss on her chick. Another showed her dad seated at a table.
On her Instagram story, she shared a shot of her mom in a white crop top and matching pants. Other posts included her and her older sister, Nicole Richie, smiling in front of a mirror while taking a selfie.
Despite just separating from her boyfriend, Scott Disick, who is a father of three, Sofia was able to appreciate and enjoy the family bonding time.
A news source announced that they separated earlier in the year and later a few days ago. Their first split occurred after Disick visited a rehab, while their second was due to the differences in their ideals.
While the father of three prioritizes spending time with his kids, Sofia is all about having fun with her girls and globetrotting.
Please fill in your e-mail so we can share with you our top stories!