Watch Chris Brown's Daughter Royalty Do a Perfect Backflip in a New Video — See Fans' Reactions
Chris Brown's mom, Joyce Hawkins did not hold back on her praises as she cheered her young granddaughter, Royalty's athletic prowess in her latest social media update.
Chris Brown's oldest child, Royalty, is growing fast and starting to flaunt her talents. With clips of her singing and dancing, the tot pulled at fans' heartstrings. 
Royalty was all about her athletic prowess in a new clip her grandmother, Joyce Hawkins, shared on Instagram. The young girl effortlessly displayed expertise during her gymnastics class.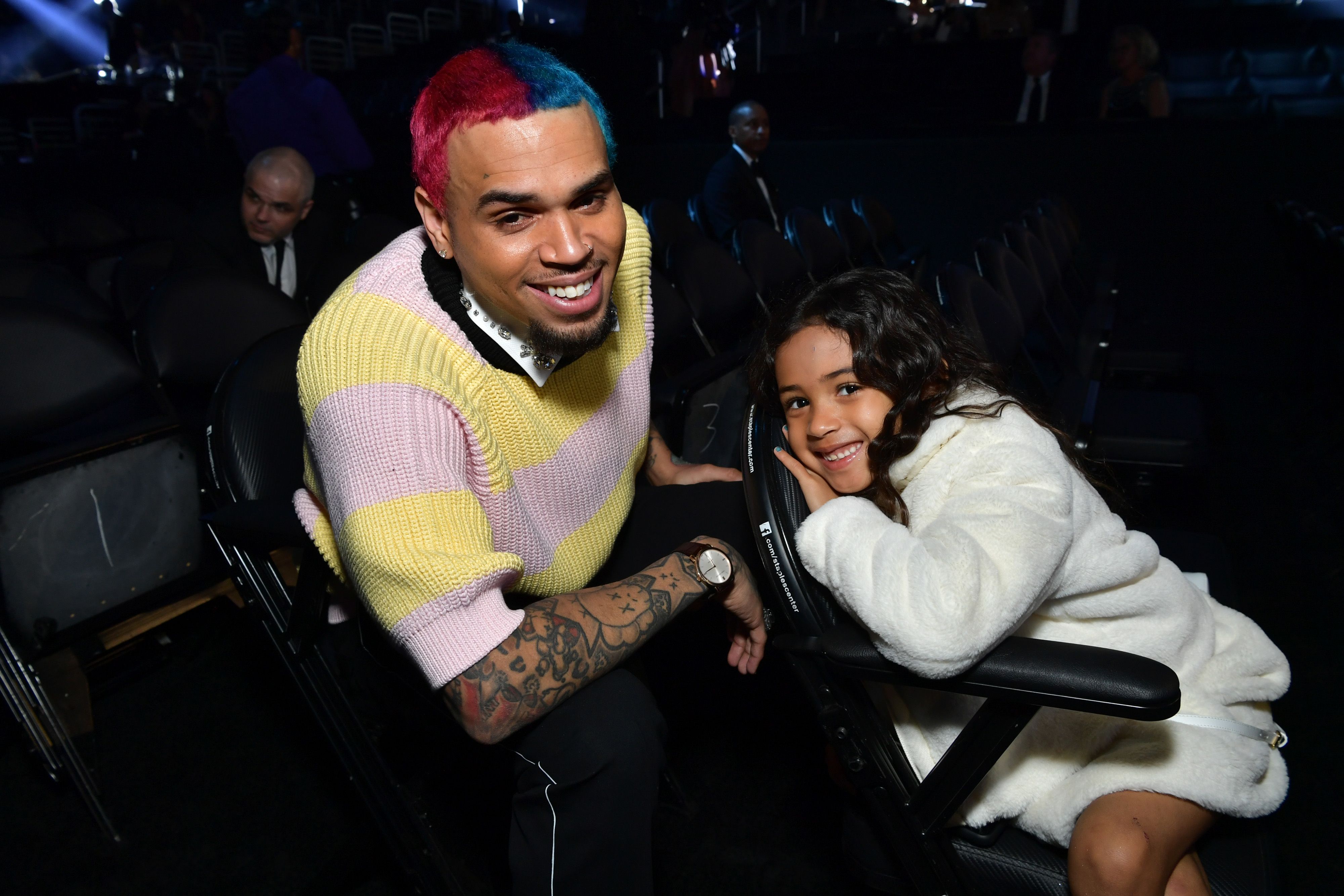 A BUDDING TALENT
Fans would reckon that award-winning R&B star Chris Brown has an unmatchable burst of energy in showbiz, and it seems his little daughter, Royalty got his genes. The tot confirmed this as she effortlessly went through her gymnastics class. Her grandmother exclaimed in all caps:
"LOOK, HOW AMAZING YOU ARE!!!"
In the clip shared, Royalty, 6, looked like a little gymnast in her colorful one-piece outfit as she stood on the edge of a bouncy prop. Her gymnastics teacher knelt beside her, gently giving instructions. At one point, Royalty made her next move and delivered a backflip. 
FANS WERE IN AWE
As always, the little girl never ceases to amaze fans with her many talents and this reveal was no exception. Many admirers filled the timeline with sweet words as they gushed over Royalty.
On social media, fans get to see how he publicly displays affection.

One fan admired Brown's daughter while mentioning that she could do backflips like him. Another person praised Royalty's level of energy while stating that it was "unmatchable."
More fans thought she was daily becoming more like Brown as they expressed their delight. The six-year-old also attracted the attention of her mom, Nia Guzman, who filled the comments with some heart emojis.

ROYALTY'S BIG DAY
Royalty's sixth birthday was a quarantine celebration but it was no less a fun-filled occasion. Brown and his baby mama, Guzman, went all out to give their little princess a befitting honor on her big day. Clips of how the day went were shared on Royalty's Instagram page.
In one of the clips, Brown was seen holding his look-alike daughter in his arms as he presented her with a giant cake designed in her initials. Little candles were decked out on the cake while Brown sang the "Happy Birthday" song. 
A DOTING DAD
When it comes to fatherhood, it is safe to say that the Grammy-winning singer knows his onions. On social media, fans get to see how he publicly displays affection.
In one of his recent posts, Brown showed an up-close image of Royalty who looked gorgeous after someone did her hair. In his caption, the 31-year-old dad admitted that she stole his whole face.
Brown, who is currently a dad of two, was once in the mood for some show-off as he continuously shared photos of Royalty and her little brother, Aeko.